Regina Andrew Design
Founded in 1997 by husband-and-wife team Carla "Regina" Zajac and Jimi "Andrew" Slaven, Detroit-based Regina Andrew Design brings a feeling of laid-back luxury to each piece in its collection. Balancing modern with rustic, romantic with relaxed, these exquisitely crafted furnishings reflect a true passion for design.
Regina Andrew Design
Other Great Finds from Our Archives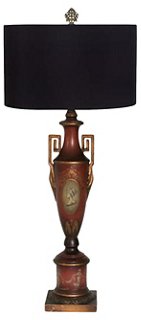 Early 20th century neoclassical tall vasiform table lamp ...