We took a look back through our archives to bring you a list of nine women in design whose work and lives are sure to inspire. Beyond their impressive client lists, each possesses a unique aesthetic vision cultivated with good living in mind.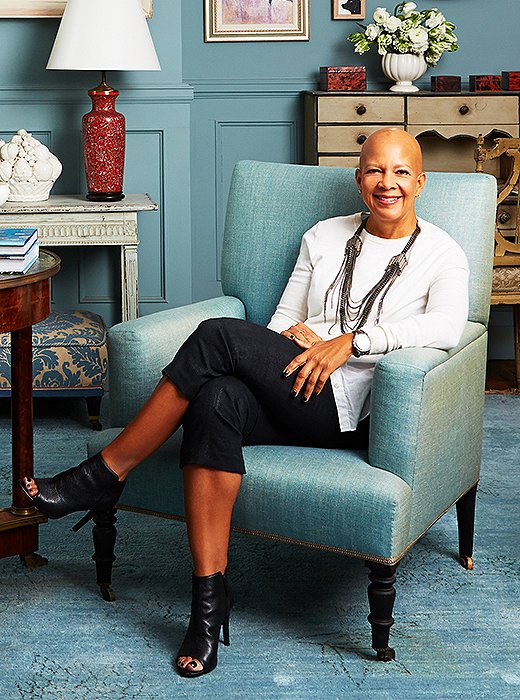 Dubbed America's best interior designer by CNN and Time magazine, Sheila Bridges is known for pushing aesthetic boundaries. Her spaces possess a balance of beauty and intellect, combining elements of classicism with eclectic arrays of art and objects that make all who set foot inside want to know more.
Quote to live by: "It's important to have a home that makes you feel safe and comfortable, at ease and relaxed."
Related: Inside a Beloved Designer's Ravishing Home in Harlem 
Known for designs that blend Continental elegance with all-American comfort, Bunny Williams creates spaces that people want to live in. Beginning her career at 22 as an assistant in the offices of Albert Hadley and Sister Parish, she's become a design legend in her own right with her eponymous firm and furniture line.
Quote to live by: "I learned at an early age that a house is for enjoying life and sharing it with others. One must be careful with good things, but they should never be banished to a closet. It's the chip or crack that proves something was used and loved."
Related: Tour the Sumptuous Home of Bunny Williams and John Rosselli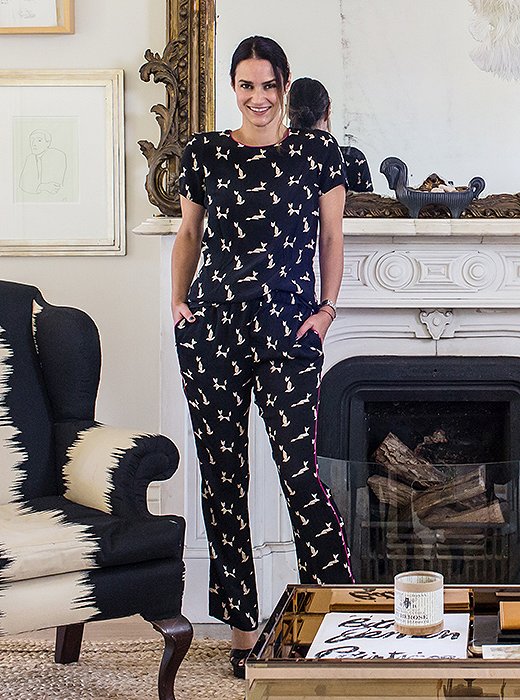 Sara Ruffin Costello's modus operandi is to design spaces with soul, making her synonymous with rooms that reflect her clients' personalities with equal parts whimsy and practicality. One might not think that a chintz settee and a ping-pong table make perfect companions, but Costello's got the kind of vision that makes such seemingly disparate pieces appear as though they were meant for each other.
Quote to live by: "Isn't it great when you see a room, see how someone lives, what books they read, and you are dying to meet the person who inhabits it?"
Related: Tour Sara Ruffin Costello's Striking and Stylish Home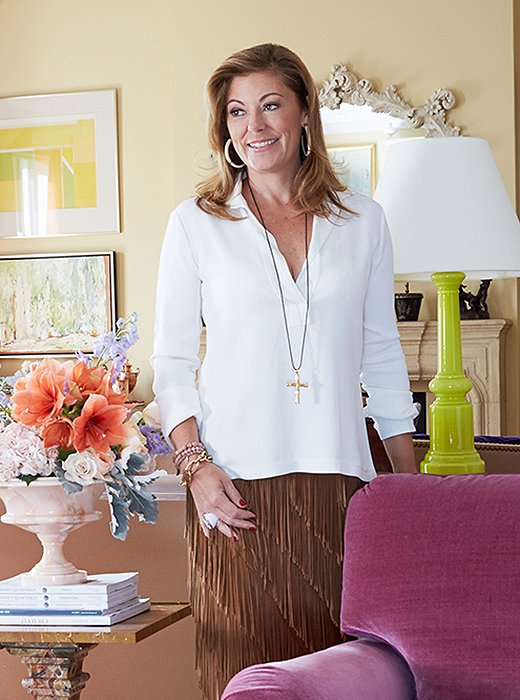 A proponent of electric hues, cheeky art, and sculptural forms, Amanda Nisbet blends function and elegance to create poised rooms primed for good living. Thinking of color as an artist would, she creates palettes that set the stage for refreshing moments of wide-eyed wonder.
Quote to live by: "I'm not shy in my decorating… To me it's always about contrasting seemingly opposite things, whether that be materials or styles. That's where you get the most interesting design."
Related: Inside Amanda Nisbet's Unabashedly Vibrant Manhattan Home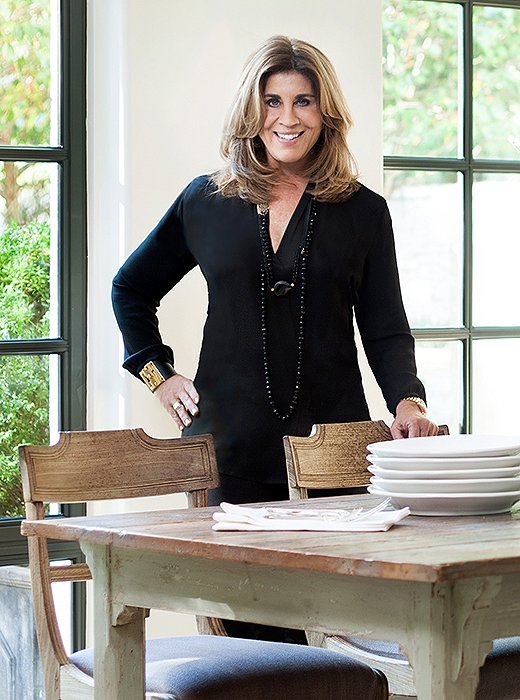 Beginning her process by establishing an "architectural envelope" and building from there, Suzanne Kasler designs homes that possess an air of European grace grounded in classic form. These formal nods, however, never upstage the livability of her designs.
Quote to live by: "Houses just feel better as they get lived in. That's really what we all want—for people to live in all the rooms of a home."
Related: Inside Suzanne Kasler's Stunningly Serene Atlanta Home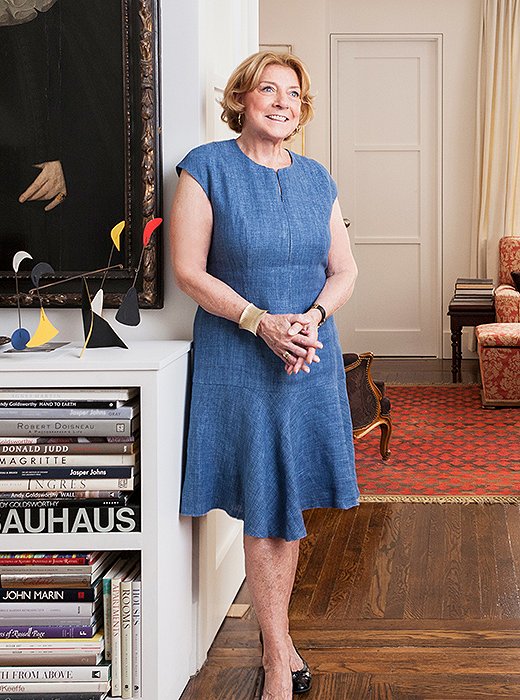 Called the "house whisperer" by those in the know, Mariette Himes Gomez homes in on what sets one house apart from the rest: playing up its individual nature. Her unexpected furniture arrangements are something of a trademark and allow for eye-catching vignettes full of character.
Quote to live by: "I buy things because of the way they look, and I champion people who take things home that give them pleasure."
Related: Tour of the Exquisite Home of the Incomparable Mariette Himes Gomez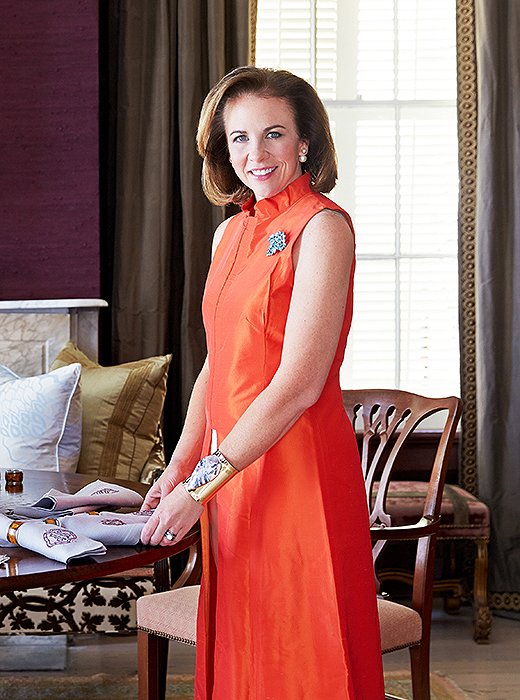 The Southern roots of Jane Scott Hodges—she's a native Kentuckian—serve as the cohesive thread throughout many of her spaces. Rich colors, doses of glam, and dramatic elegance make for rooms with aspirational qualities.
Quote to live by: "There are no wrong answers—it's about what brings you pleasure and joy."
Related: Tour a 19th-Century New Orleans Home Full of Life and Color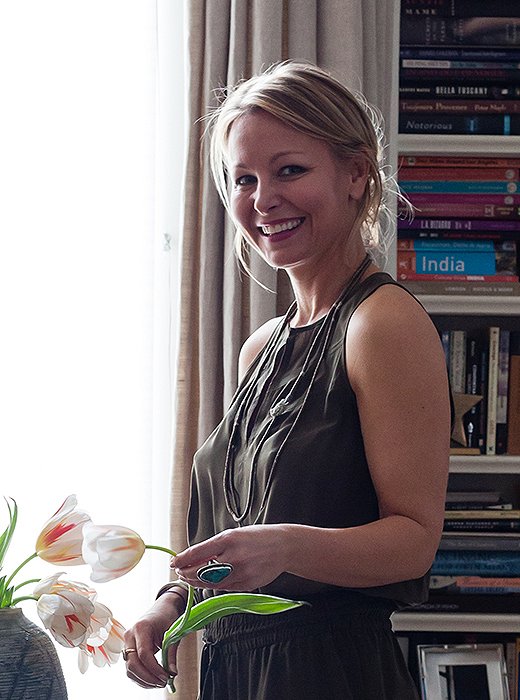 Detroiter turned Angelo, Wendy Haworth believes in collecting pieces you love to create a mix that's uniquely you. Laid-back yet refined, her spaces are more artful than genteel, chock-full of treasures that'll have you asking "Where can I get one?"
Quote to live by: "Everything in your house doesn't have to be precious. You don't have to agonize over every detail. You'll drive yourself crazy if you do."
Related: At Home with Wendy Haworth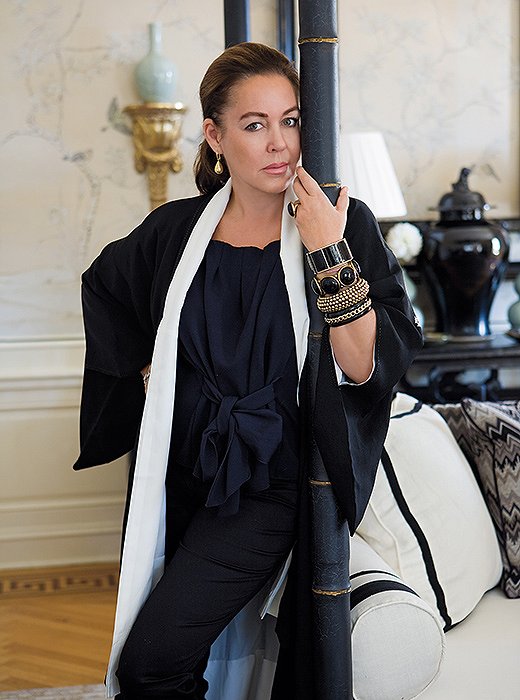 An unparalleled sense of decadence and scale make Michelle Nussbaumer's residential designs celebrities unto themselves. Rare textiles, precious antiques, and worldly objects define her style and served as the impetus behind her new book, fittingly titled Wanderlust.
Quote to live by: "More is more. Less is never more. Less is obviously less. Who wants less?"
Related: 6 Designer Lessons for Creating Pattern-Rich Spaces