We pick the brain of the esteemed, ever-elegant L.A.-based designer Barbara Barry, who's lauded for her softly sophisticated palettes, alluring accents, and serene atmospheres. Find out her trick for making a space feel luxurious (it's easier than you'd think), hear the best decorating advice she ever got, and peek inside her light-filled Beverly Hills home.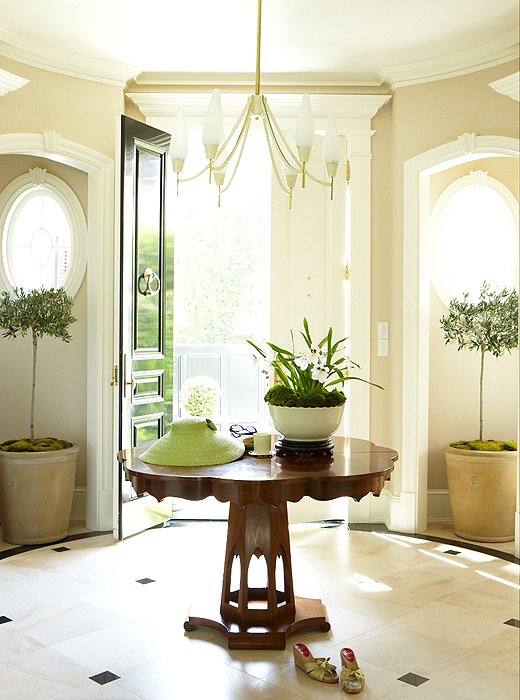 The Basics
If you weren't a designer, what would you be? A landscape designer.
What would people be surprised to learn about you? What a modernist I am.
Whose style are you obsessed with?  I have always remained a huge fan of Jean-Michel Frank's—he's very influential for me—and of John Dickinson, Nicholas Haslam, and Nancy Braithwaite.
Is there a time period you continually look back to for inspiration? France in the 1940s.
What helps you maintain a good work-life balance? Yoga, time alone—if even on a plane—time with friends, and studying something au contraire to design like piano.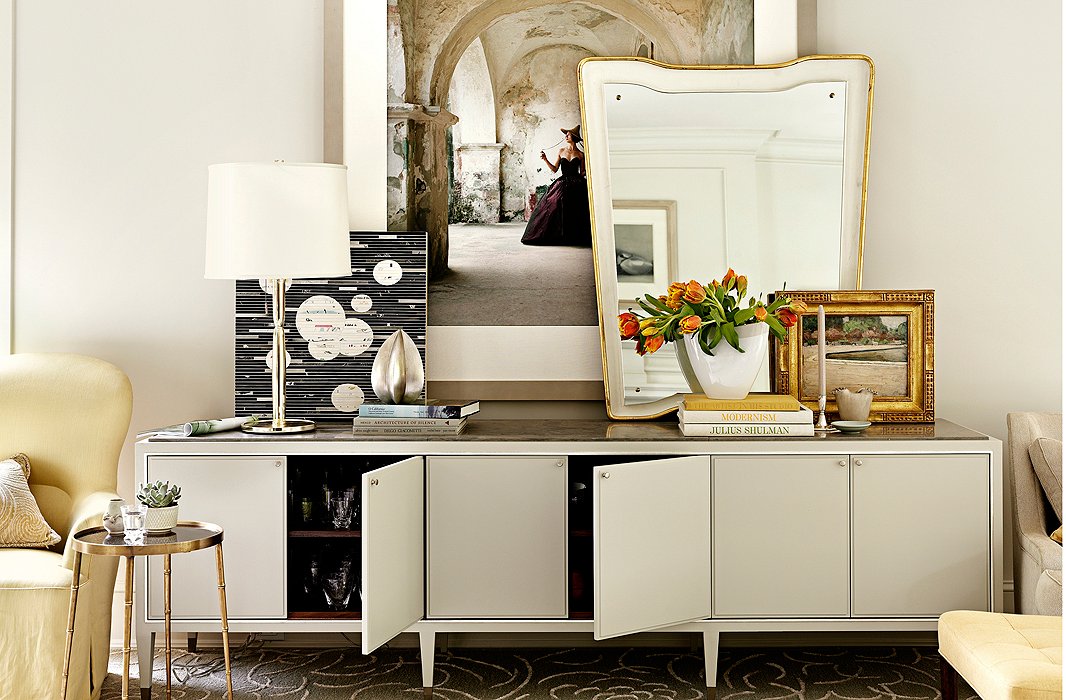 My Style
What is the first thing you want people to feel when they step inside your home? I love living elegantly every day and sharing that with whomever comes to my home. I love crisp ironed napkins for every meal. I love freshly laundered sheets filling my armoire. When people stay with me I want them to feel like they're in the finest hotel where they can have breakfast in bed or out in the garden and where big fluffy towels await them after a warm bath or a dip in the pool.
What are the little luxuries that truly complete a room? Small moments and personal vignettes made up from items from your travels, fresh flowers, new books, and something from nature.
Is there any one item that you always have on you? I am never without a blank notebook and a pen—I can be anywhere and dream and draw.
What are you looking forward to this spring? Spring is my favorite season! Although it's more subtle in California than in other parts of the country, it's evident in the way the light shifts. I look forward to having my morning coffee on my table in the foyer with the light streaming in and a wave of orange-scented air wafting in.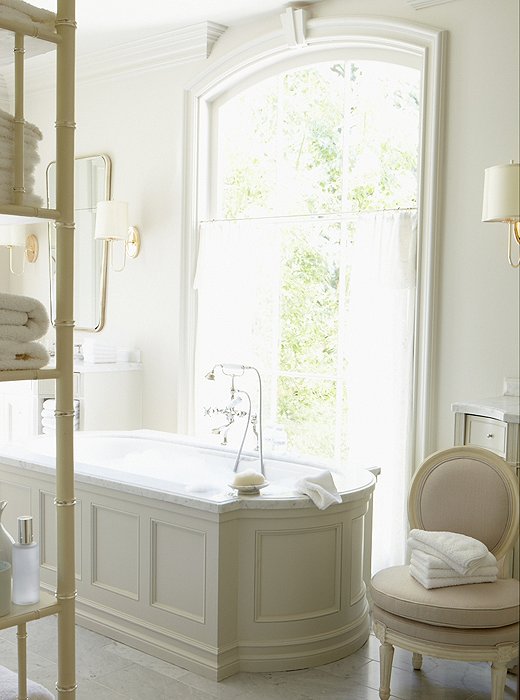 Luxury is a feeling comprised of small moments of quality.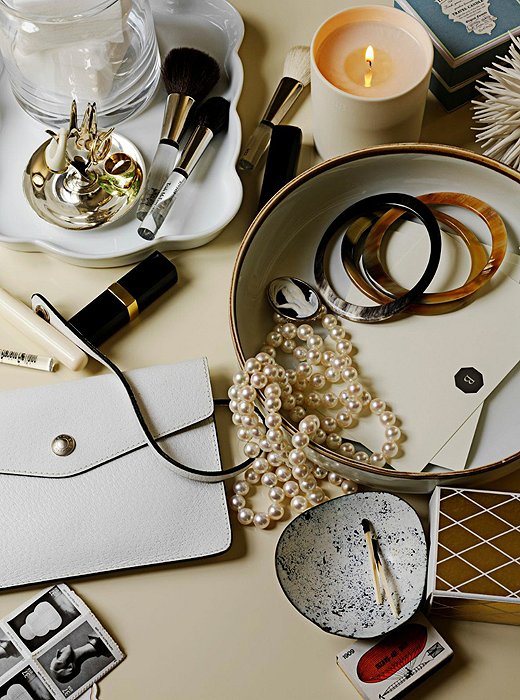 Decorating
The best decorating advice you ever got? The best advice in everything creative came from my mother, who told me I was a natural. That vote of confidence paved my way in life.
The decorating mistake most people make? Too much pattern… life is the pattern.
What paint color do you consider timeless rather than trendy? The right shade of celadon gray-green—like an agave.
What materials are you currently loving? Open-grain, relaxed wood finishes, and matte tiles and paint.
How do you overcome decorator's block? What's that?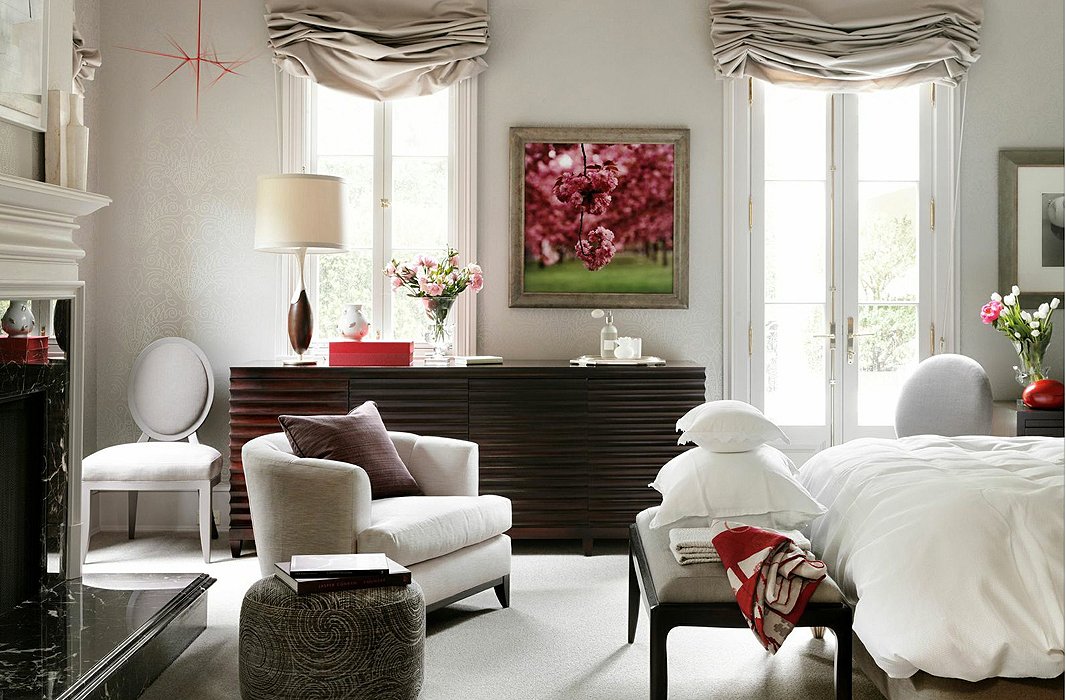 Favorites
Where would we find you on vacation? Far away from the madding crowd. Think Vals, Switzerland.
What do you typically bring back from your travels? Small things, mementos, graphics from packaging to museum tickets—they so define the place.
How do you spend your Sundays? On a long hike and at the local farmers' market.
A movie interior you'd move into if you could? Oh! What comes to mind instantly are the interiors of Stanley Kubrick's Barry Lyndon. Let me gaze into any of them for hours, each a master painting.
The most eye-opening design book you've recently read? I read architecture books, and my recent favorite is Todd Saunders.