My Style
Your design style in five words.  Thoughtful, original, playful, beautiful, smart.
If you weren't a designer, you would be?  Boy…who knows? When I was little I wanted to be a lawyer or truck-stop waitress. Glad neither of those panned out!
Who's your ultimate style icon?  Artists Beatrice Wood and Frida Kahlo, poetMaya Angelou, and writer and activist Arundhati Roy. A designer I find inspiring for her work, personal style, and grace is Ilse Crawford.
The style of entertaining you most enjoy?  I'm blessed to call a few amazing chefs friends—there's just something about eating a meal prepared with love and skill that takes it to a whole new level.
Where do find yourself the most inspired?  My bed! I often wake up in the middle of the night with a good idea. And nature—I live on an island half zoned for agriculture and half for nature preserve so I spend a lot of time outside.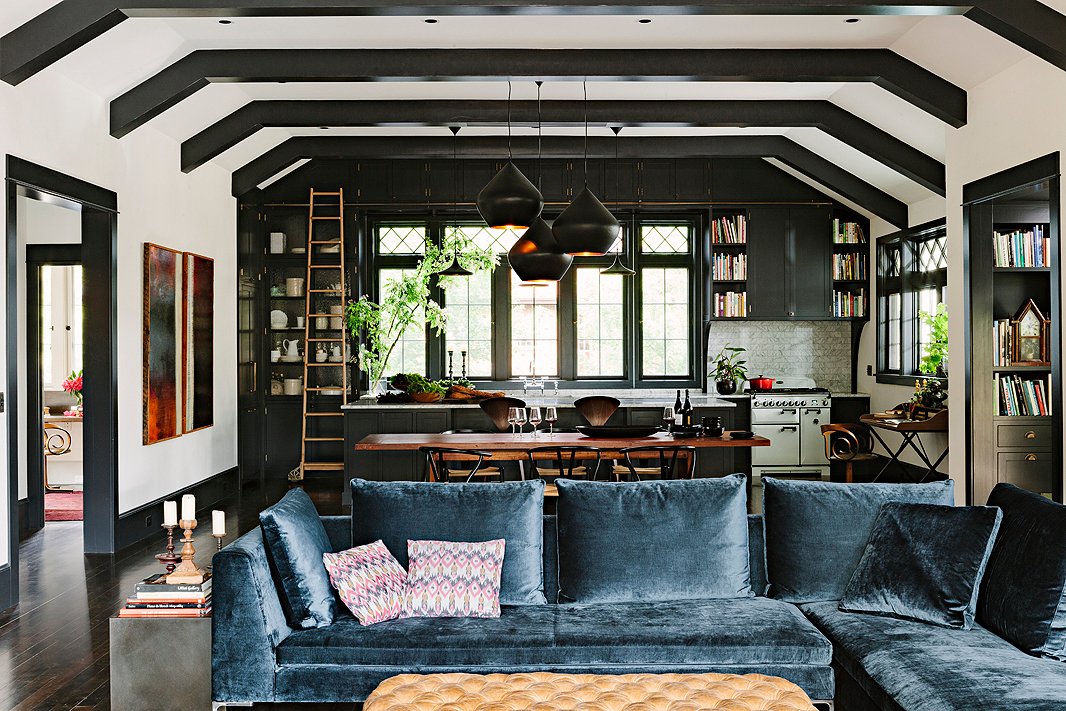 Favorites
Your biggest design addiction?  Vintage rugs, especially Moroccan and Turkish designs. And right now I have a crush on the Kofod Larsen Elizabeth chair. There are about two of them on earth and they're like $70,000 each, so it's an unrequited love.
A hotel you'd move into if you could?  Since I have kids we always rent our own place. We've stayed in a great apartment in Mexico City, a riad in Fez, a beautiful apartment in Amsterdam, a sweet rustic cottage in British Columbia. But I do love the simplicity and originality of the Ace Hotels.
Museums you adore?  The Pompidou in Paris, the America Museum of Natural History in NYC, the original Getty Villain LA, the Rijksmuseum in Amsterdam. I also love the funny little Museum of Jurassic Technology in Culver City, and have a huge crush on a one-room gallery in Seattle called Suyama Space.
Local shops you can't get enough of?  Beam & Anchor, Canoe, Alder & Co., and Cargo.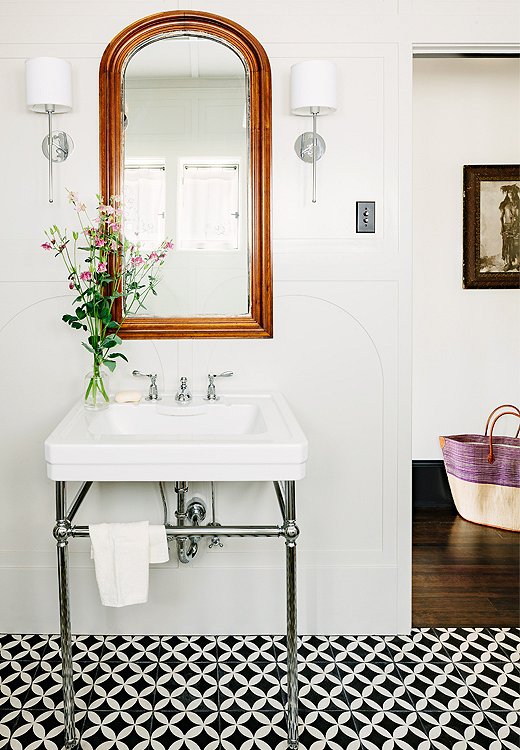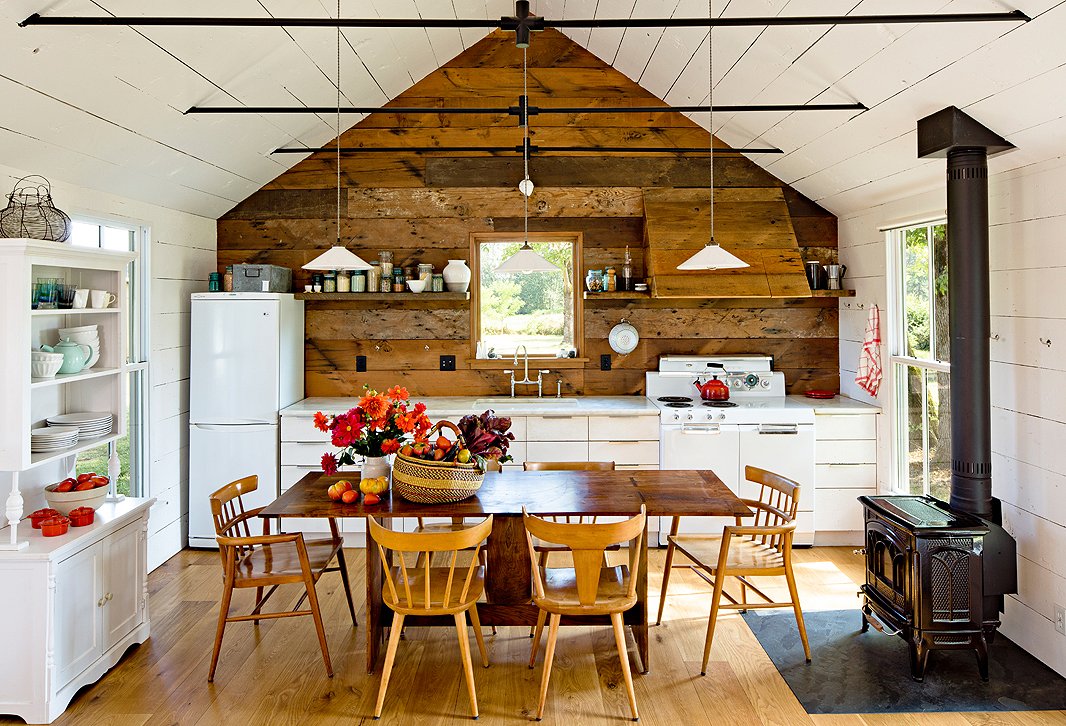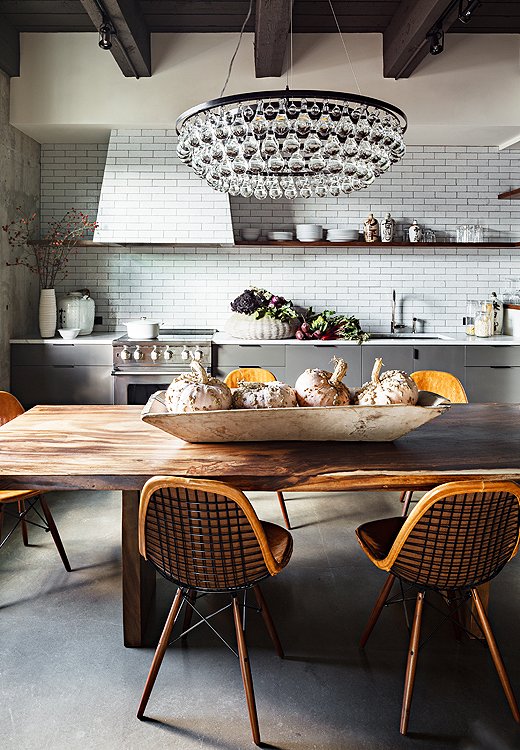 Decorating
What paint colors are you obsessed with?  Benjamin Moore's White Opulence is our go-to white, and we like their Mascarpone for an off-white.
What materials are you currently loving?  Encaustic tile, zellige tiles, hand-blown glass, natural wood, and brass.
When decorating, where should people splurge and where should they save?  Splurge on plants and books. Save by buying second-hand or antique furniture.
The design mistake most people make?  Poor space planning! Good space planning is the basis for all good design. It doesn't matter how wonderful the finishes are if the bones aren't good.
Your favorite design rule to break?  People tend to try to brighten dark spaces. I like to embrace them! Go ahead and paint that basement family room a charcoal grey—let it be who it wants to be.
Your go-to decorating cheap thrill?  Mirrors cost almost nothing and can create a window where there wasn't one, reflect light, double the volume of a space, and add glamour and sparkle.
How do you overcome decorator's block?  Work on a different project and come back to it later. It comes to me in the middle of the night, in the shower, or on a walk.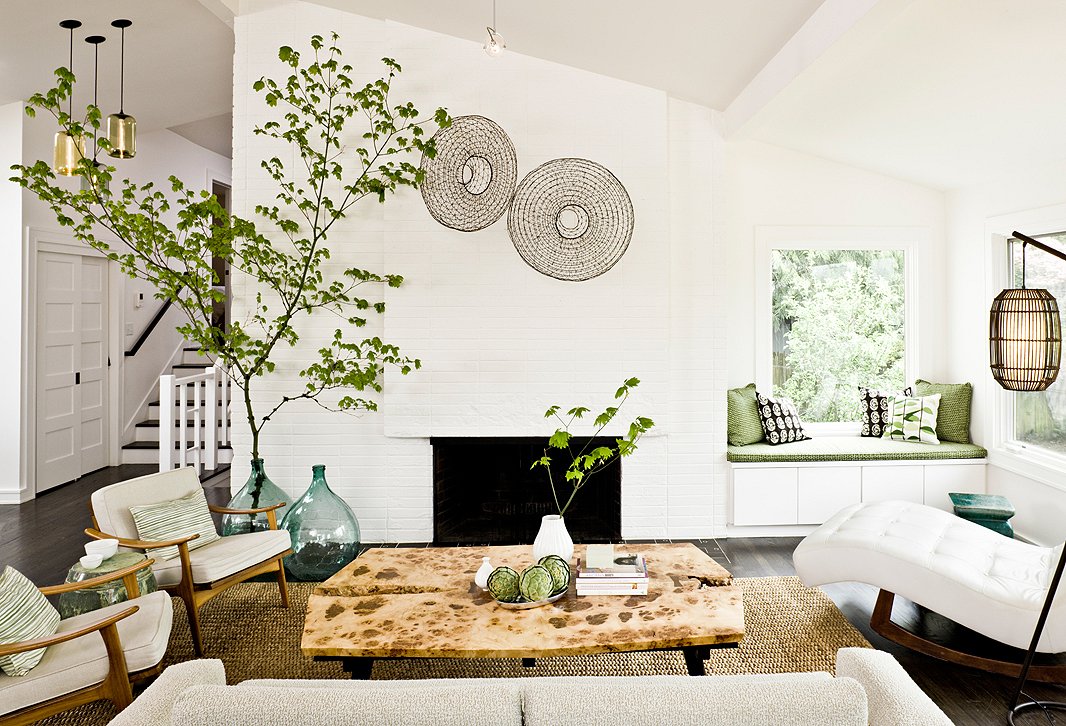 Resources
What are your favorite fabric companies?  Rogers & Goffigon, Pindler, Maharam, Larsen, and Cortina Leathers. We solids and natural fibers almost exclusively. If we introduce pattern it's most often in a vintage textile.
Who do you love for wallpaper?  Right now I love Marthe Armitage, I find her incredibly inspirational not only for how lovely her work is, but for how she created a career for herself in her 70s.
Where do you go for amazing flowers?  Right out my front door. I live on a lovely farm, so there are always lots of nice things growing.
The design sites you constantly refresh?  I love Design*Sponge for their support of small businesses, craftspeople, and female entrepreneurs; Yellowtrace for the great work they feature; Emma's Design Blog for transporting me to Scandinavia; and Colossal for introducing us to great art.