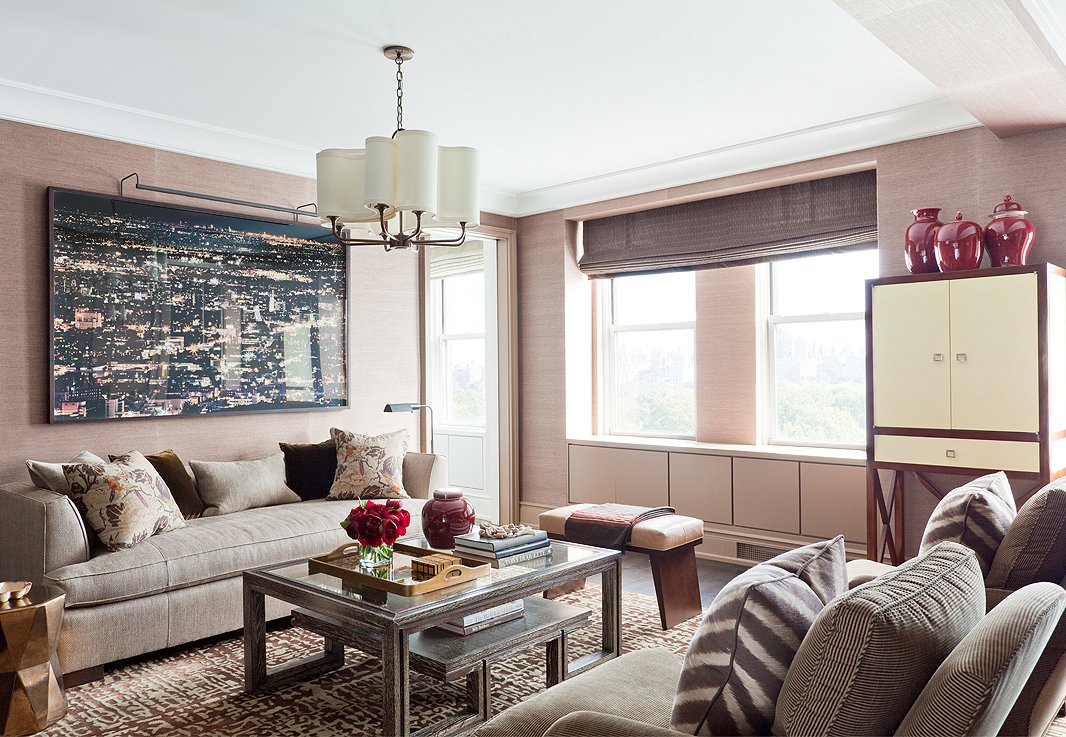 My Style
If you weren't a designer, you would be?
KH: A personal stylist. I approach fashion the same way I do design. It's about the right proportions and scale, mixing materials, and layering.
JG: A psychologist.
What inspires you the most?
KH: Traveling and local artisans. I love everything handmade, whether it's perfume or leather goods.
JG: Architecture and the history of decorative arts. I like understanding the linear evolution of stylish things.
Whose style are you obsessed with?
KH: Kelly Wearstler is my ultimate decorating style guru. Miroslava Duma and Olivia Palermo are my absolute faves for personal style.
JG: Sandy from Flipper for my youth. Dries Van Noten for now. Richard Avedon in his 2002 self-portrait for when I'm older.
A movie interior you'd move into if you could?
KH: This is 40. Maybe I was influenced by Leslie Mann's perfect light-auburn locks, but this house has the most beautiful apricot-and-gold palette, and shows that good architecture and design is really livable.
JG: Ferris Bueller's Day Off—I could never decide if I liked the Buellers' perfectly suburban Colonial or the Fryes' modernist masterpiece more.
What do you always leave the flea market with?
KH: Ceramics and beaded jewelry.
JG: I second the ceramics.
Which design sites do you stalk?
KH: Pinterest!
JG: Pinterest—though I should pin more.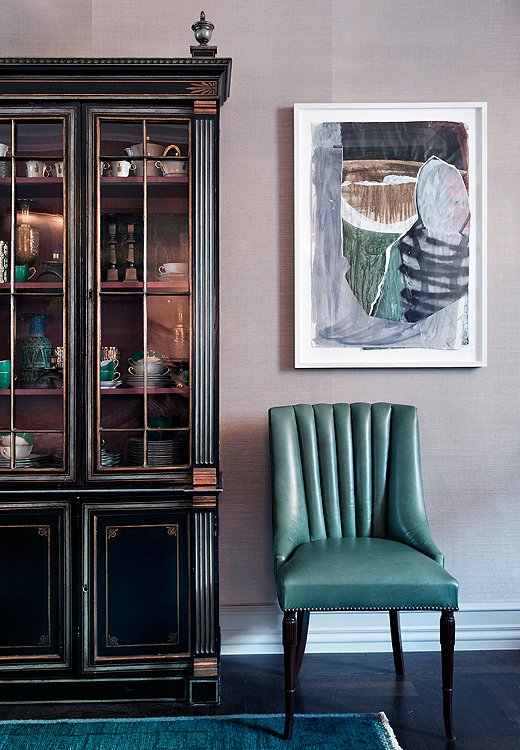 Favorites
The best hotel you've ever spent the night in?
KH: J.K. Place in Florence, Italy and Ahau Tulum in Mexico.
JG: I've always loved the intimacy and location of the Hotel Montalembert in Paris and Villa d'Este in Como is magical.
The restaurant you can't get enough of?
KH: Estela in NoHo, and Reynard at the Wythe Hotel in Brooklyn.
JG: Lucien in the East Village.
The most inspiring museum you've been to?
KH: The Decorative Arts Museum in Paris
JG: The Louisiana Museum of Modern Art in Copenhagen
Local shops doing it right?
KH: John Salibello, Wyeth, Aero, Personnel, and Anthom.
JG: Bernd Goeckler, Ferrer, Gerald Bland, Maison Gerard, 1st Dibs at NYDC, Roark, and all the dealers at The Interior Design Building.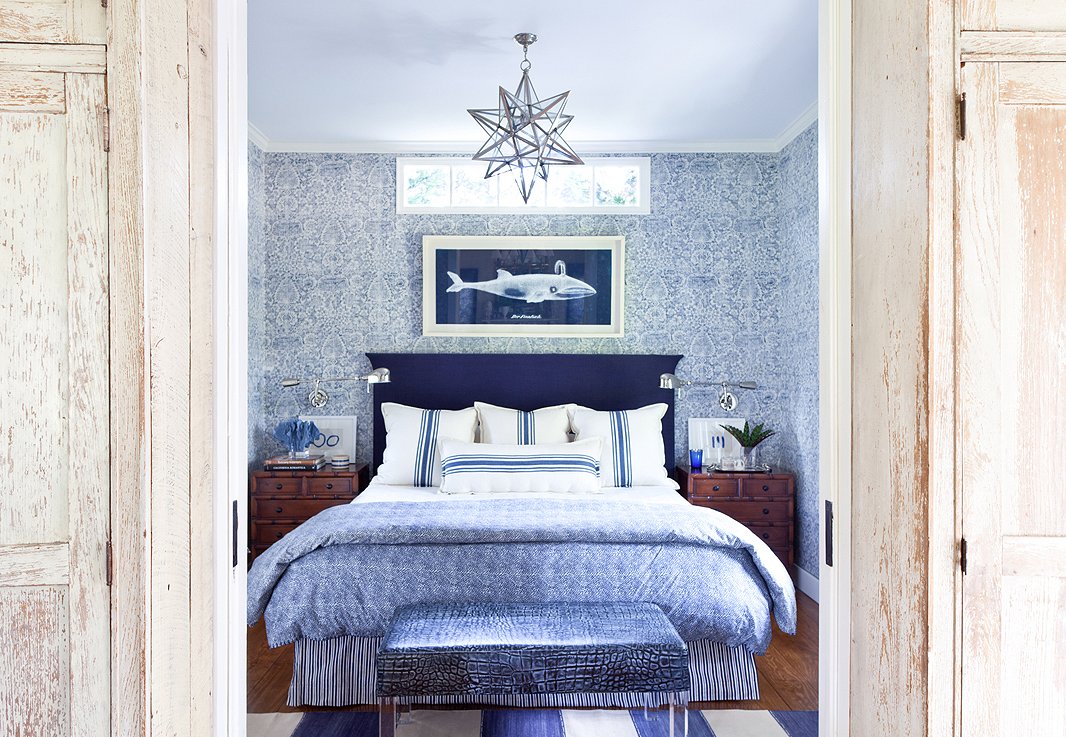 Decorating
What paint colors are you obsessed with?
KH: Farrow & Ball's Dead Salmon! We just painted a guest room this color and cannot wait to use it again.
JG: I'm obsessed with whites because they're such a challenge.
What materials are you currently loving?
KH: Marbleized papers, natural raffia trims, block- and hand-printed fabrics.
JG: Stone! We're currently designing 11 bathrooms so it's at the forefront of my mind.
What does every room need?
KH: A rug. It not only sets the tone but also helps define the space.
JG: Lamps with a soothing glow.
The design mistake most people make?
KH: Decorating for someone else. Buying accessories just to fill in, not to personalize.
JG: Glaring coordination and skimpy curtains.
The decor trend you wish would die?
KH: Espresso-colored furniture.
JG: The Arco floor lamp.
Your favorite design rule to break?
KH: Mixing metal and wood finishes.
JG: I like painting the baseboard the same color as the wall.
How do you beat decorator's block?
KH: Shopping, chocolate, music. Repeat.
JG: By going to Paris! But usually batting ideas back and forth with Katrina does the trick.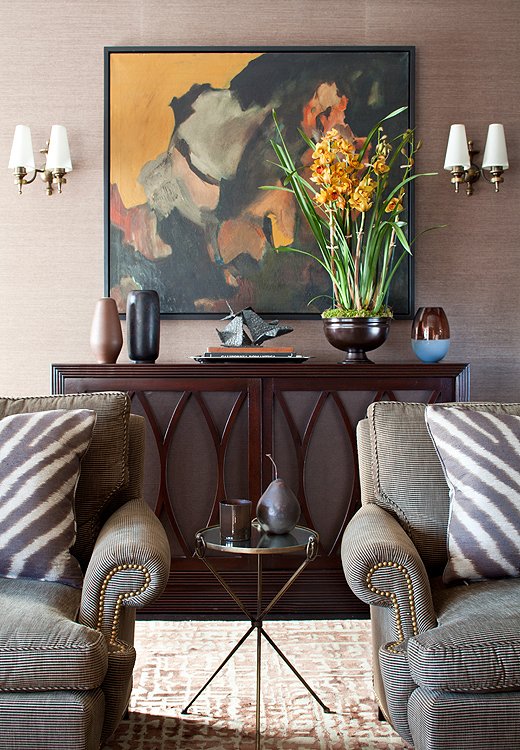 Resources
What are your favorite fabric companies?
KH: Jim Thompson, Zak + Fox, Claremont, and Kelly Wearstler.
JG: Every showroom has something I love but Jim Thompson, Larsen, Rogers & Goffigon, Donghia, and Dedar are usually in the mix.
Who do you love for wallpaper?
KH: Farrow & Ball, Innovations, Porter Teleo, and Cole & Son.
JG: Also Larsen and Phillip Jeffries.
Where do you go for amazing flowers?
KH: If I'm doing them myself I hit Dutch Flower Line, G Page, and Jamali in the flower market. If I'm ordering: TTH Blooms, Putnam & Putnam, Saipua, and Nicolette Camille.
JG: Heading to 28th St with Katrina.
We always add something old with patina to every room. It's the best way to tone down a space from looking freshly decorated.