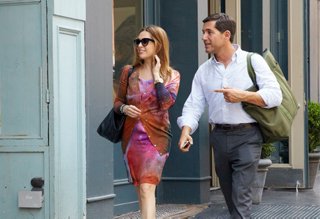 As our co-founder discovered, partnering with an interior designer to outfit an entire residence definitely has its advantages, like snagging great decorating tips to use in your own home.
No. 1
Small Can Be Special
Tiny and sometimes awkward areas can actually offer big decorating opportunities. "The entryway was a challenge because it was a quick shift into the main room," says Pincus, "but the arrow wallpaper transformed it into its own little jewel box."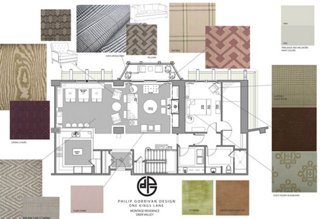 No. 2
Have a Plan
When time or budgets are tight, creating a furniture layout can help you stay focused and highlight what you need. "Philip and his team do serious space planning, which he assures me anyone can do. They actually mapped out and recommended a furniture plan before we started shopping so we knew exactly what we were looking for," says Pincus.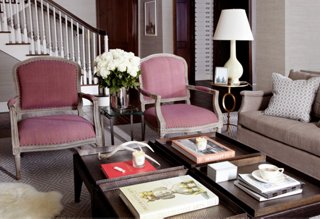 No. 3
Consider Your Color Choices
"Philip's use of color is amazing," say Pincus. "In others spaces, an abundance of color can be jarring, but he strikes the right balance, and the result is colorful but calming." Here, a foundation of neutrals is offset by the purple chairs, which become the focal point of the room.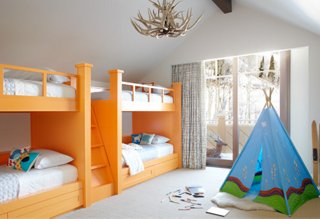 No. 4
Think Outside the Box
Whether it's a bold color choice or an unusual wall treatment, it's always good to take a few risks when it comes to design. "I had no idea how orange bunk beds would work, but in the end they looked so chic," says Pincus.
No. 5
Add Unique Details
"The stenciling on the grasscloth in the staircase is so fun and looks fabulous," says Pincus.  Adding a bit of bespoke detailing is a great way to personalize a space. 
"Philip is incredibly talented, not afraid to take risks, and always delivers beautiful results. It was a true privilege to be his collaborator on the design of the Montage residence."
—Alison Pincus, One Kings Lane co-founder