Add a Dash of Personality
There's no rule that says a bathroom rug has to be made out of terry cloth or that bathrooms can't be super-personalized spaces. Runners are perfect for spanning the length of those double-sink vanities and are a great way to infuse the bath with living-room-worthy style.
Tip: Be sure to put a nonslip rug pad underneath for safety.
Go Tactile to Create Comfort
An area rug is great for the bedroom, but so much of the rug ends up hidden under the bed. Their long and skinny shape makes runners a perfect alternative for use on one side of the bed, or both sides if your bed floats in the center of the room, and they make for a cozy landing for your feet in the morning.
Tip: This is the moment for a rug that's soft or plush with a high pile. Your feet will thank you.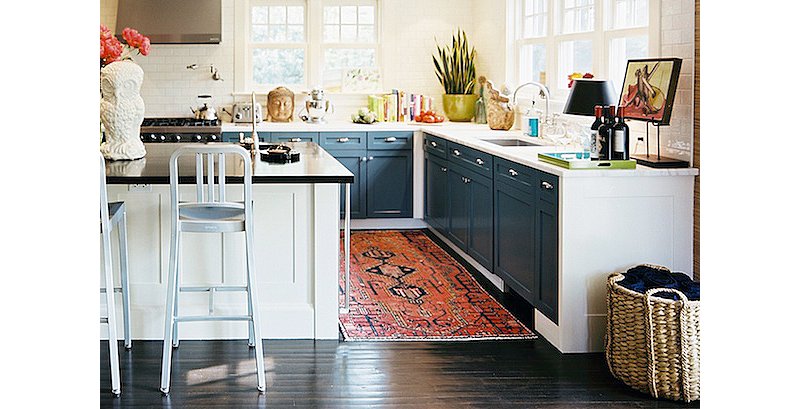 Soften Up Sleek Surfaces
You often see small rugs and mats on the floor by kitchen sinks, but why not make any spot in the kitchen a softer place to stand? Besides being the perfect size and shape to span those long, narrow bits of exposed floor, runners can help balance the hard lines typically found in kitchens. If a lack of color or pattern plagues your kitchen, the right runner can also tackle that issue in a flash.
Tip: Opt for a lower-pile rug in the kitchen, since it's easier to vacuum and spot-clean as needed. Antique rugs are also a great choice here, as the wear and tear will only add to their charm.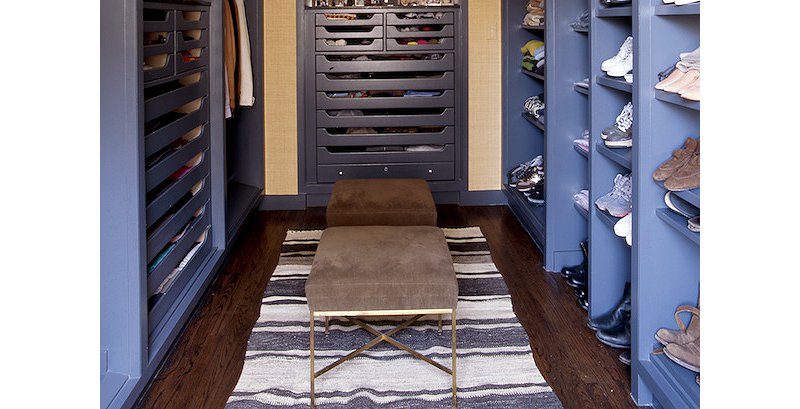 Max Out a Small Space
Runners essentially specialize in small and narrow spaces, be they walk-in closets, dressing areas, laundry rooms, or even large pantries. Creating a focal point underfoot will make even the snuggest space feel like a "real" room while drawing attention away from its less-than-generous size.
Tip: If there's room, a small stool can also send the message that this little space was by no means an afterthought; it may even encourage tidiness (though we make no promises!).