The American Southwest has been a major source of inspiration for us this season (check out our lookbook to see what we mean). So we turned to our friends at Sur La Table for a trio of simple recipes for Southwestern menu staples: guacamole, chile rojo salsa, and black beans. They're meant to accompany appetizers or main dishes, but with the addition of tortillas or chips, we can (and will!) make an entire meal of these.
Chunky Guacamole
Makes 1 1/2 cups
Ingredients
2 large ripe avocados
1 tablespoon fresh lime juice, plus more to taste
2 plum tomatoes, cored and diced into ¼-inch pieces
¼ medium white onion, minced and rinsed under cold water
1 small jalapeño pepper, seeded and minced (optional)—leave the seeds in for a spicier guacamole
1 small garlic clove, grated  
¼ cup chopped fresh cilantro leaves
Sea salt and freshly ground black pepper
Instructions
Split avocados in half, remove the pits, and use a butter knife to carefully slice the avocado flesh into cubes. Scoop the avocado cubes out to the mixing bowl. Add lime juice, and mash avocado with a pestle or a potato masher to the desired chunky consistency. Add the rest of the ingredients and gently stir to combine. Taste and adjust seasoning with salt, pepper, and additional lime juice. Serve immediately.
Chile Rojo Salsa
Makes about 3 cups
Ingredients
4 dried ancho or pasilla chilis, stemmed and seeded
1 15-ounce can tomato puree
1 yellow onion, coarsely chopped
1 garlic clove, minced
¼ teaspoon granulated sugar, plus more to taste
2 tablespoons fresh lime juice, plus more to taste
Sea salt
Instructions
To a large heatproof bowl, add dried chilis and cover with boiling water. Set a plate over the chilis to submerge them, if necessary, and set aside until softened, about 30 minutes. Drain. Transfer the chilis to a blender along with tomato puree, onion, garlic, and sugar. Puree until smooth. Stir in lime juice. Taste and adjust seasoning with salt, lime juice, and sugar.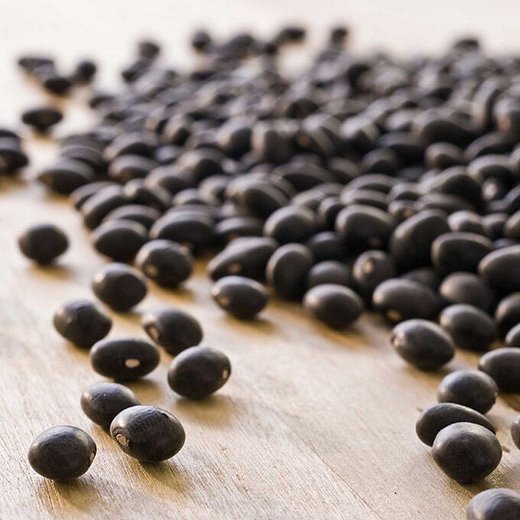 Black Beans
Makes 4 servings
Ingredients
2 tablespoons olive oil
1 teaspoon cumin seeds
1 cup red bell pepper, stems and seeds removed, diced into ½-inch pieces
1 cup white onion, diced into a ½-inch pieces
1 28-ounce can black beans, drained in a colander and rinsed well
1 teaspoon granulated sugar
1 to 2 tablespoons sherry or red-wine vinegar
Kosher salt and black pepper
Instructions
Preheat a large, heavy-bottomed skillet over medium heat. Add the oil and cumin seeds, and cook until cumin is fragrant, about 2 minutes. Add the red pepper and the onion, stirring occasionally. Cook until soft, about 8 minutes.
Add the black beans and the sugar, stirring well. Cook until beans are heated through and flavors combine, about 4 minutes more. Add the vinegar, salt, and pepper to taste.