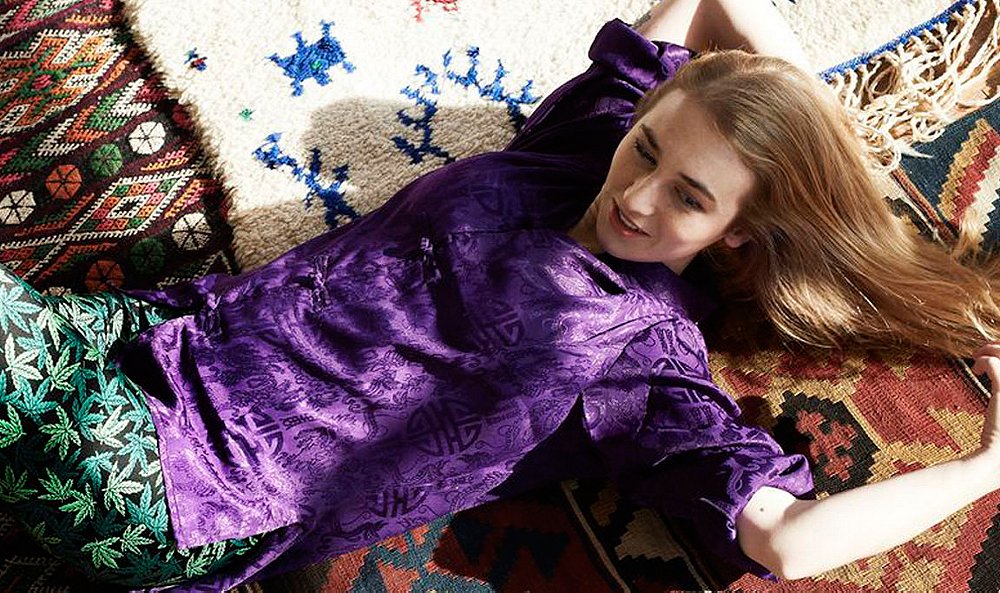 Aelfie Oudghiri, the Brooklyn-based rug designer whose hip, vibrant dhurries have been making the rounds in magazines such as Elle Decor and Lucky and blogs including Design*Sponge and Apartment Therapy, is not your typical fresh-faced designer. "I spent my late teens and early 20s experimenting with all sorts of work and education," she tells us. "I went to art school, medical school, an Ivy League, and a state school; I worked as a bicycle messenger, a packaging designer, a lab assistant, a fashion stylist; and I bounced between meet-ups with radical anarcho-punk activists and cocktail parties with ladies wearing pastels in Upper East Side townhouses."
So it was almost destined that Aelfie would end up breaking out on her own. "I have been dreaming up business ideas since I was a little girl," she says. "I knew I would own a company one day, so I wasn't afraid to have a scattered résumé or to lack an obvious trajectory." Read on to find out how she got her start and sneak a peek inside her new work studio.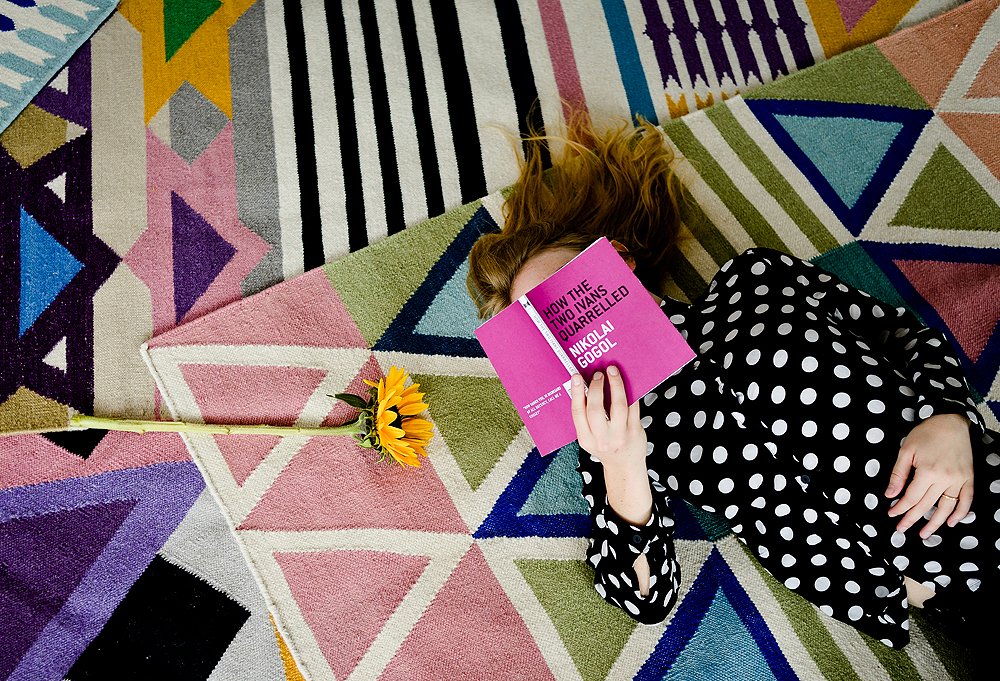 Tell us how it all started.
"I've always loved rugs, but it wasn't until I became friendly with a 90-year-old textiles collector that I started to understand how my interests in travel, history, anthropology, fashion, and business could come together and click. It was very exciting, and I am continually delighted by the endless learning opportunities that textiles pose."
When did you start designing rugs?
"Two years ago I began selling vintage rugs I found in Morocco, Turkey, Israel, and Ukraine. When I looked for similar styles in the U.S., I couldn't find ones I liked, so I used my experience in fashion production to make my own unique styles. I designed a bunch on a whim, and here I am today."
Walk us through a typical day at your studio.
"A typical day involves invoicing, bookkeeping, and shipping. It's not that exciting. But every day is different. Today a knitware designer from Amsterdam came to the studio to talk about upcoming projects. So that was pretty fun."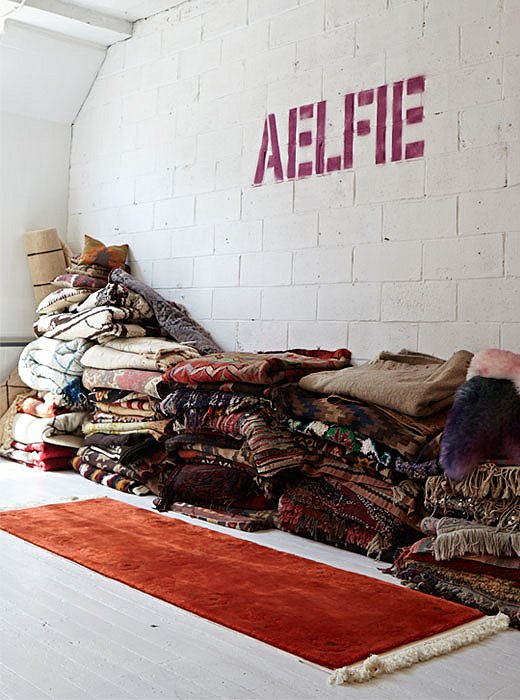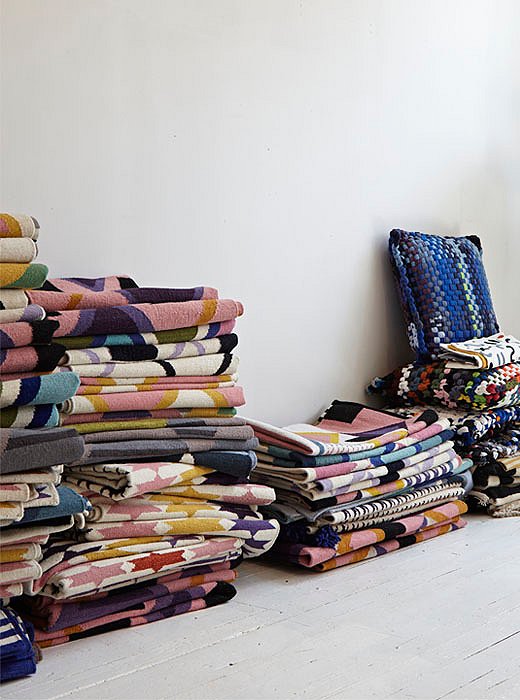 How are the rugs made?
"They're made by cottage-industry laborers in their homes, not factories. And they're woven by Indian men as well as women—a group who trace their origins to Saudi Arabia and do most of their carpet weaving in India. All of it is done by hand, and they're actually very cool people."
Do you have any design muses?
"As a kid I always looked up to fashion designers like Betsey Johnson and Marc Jacobs. Writers too; Susan Sontag and bright, smart independent women of the 1960s and '70s were big influences on me."
Is there a story behind your first name?
"I'm fairly certain the name was invented by my parents and is most likely influenced by my father's Anglophilia. My mother says it is a druid name meaning 'counseled by the elves,' but I find that dubious at best."
What inspires you now?
"Brooklyn. It's the neighborhood here that's vibrant and interesting. Of all the places I've been to, Brooklyn always feels new and unique."
What's next for Aelfie the company?
"I have a bedding collection coming out that's printed and painterly. I also have embroidered pillows coming out—they're cartoony and wacky, and I'm really excited about them."
What do you hope to be doing in five years?
"I have plans to expand our product line beyond rugs to include more high-quality, ethically created home textiles and goods. I really look forward to future collaborations with other artists, designers, and companies, and I hope to one day write and research a book on textiles."