Interior designer Alyssa Kapito of Kapito Interiors ventured to Amsterdam and documented a day of her journey to put on display right here. More than just suggestions of where to eat and sleep, she's given us an insider's look at what the city has to offer in terms of aesthetic inspiration. Lacquered doors, wisteria-clad railings, and canalled streets represent just a few moments of beauty in the city known as "the Venice of the North." We'd say it was a trip conducted with high style and good taste in mind; see for yourself below.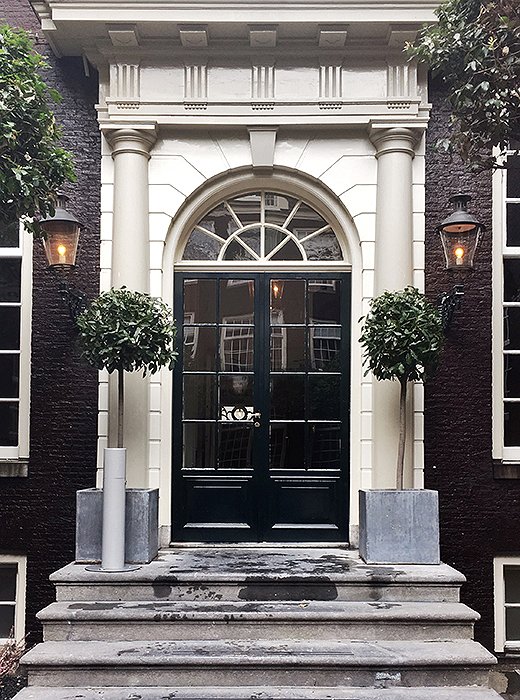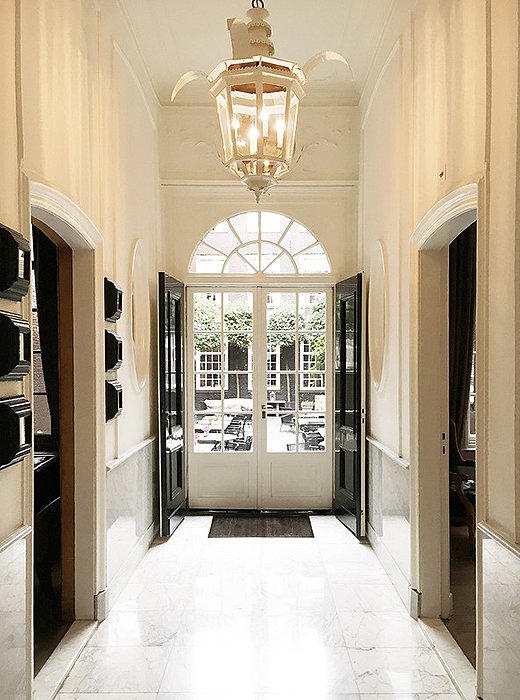 STAY
---
Waldorf Astoria 
What's now the Waldorf used to be six mansions built in the 17th and 18th centuries, and it's where Alyssa chose to sleep. From the lobby to the sleek indoor pool, it's nothing but luxe—but with a name like Waldorf, would you expect anything less? Designwise, it's a touch rococo with a bit of Murano and a pop of Delft. Details like these combine with high ceilings and marble floors, resulting in an intimate hotel with palatial allure. Service is stellar, as are the larger-than-average rooms done in muted shades of beige and blue.
The Dylan
It's through a 17th-century arch and courtyard laid with bricks that one enters The Dylan. Bistro tables and café chairs sit between rows of topiaries arranged in perfect symmetry. Inside, Old World elegance meets today's way of living with wood-paneled walls, marble fireplaces, and clean-lined furniture upholstered in velvet and leather. "It's a really chic hotel and done in a way that's true to the Dutch aesthetic," says Alyssa. "It feels like somebody's home more than a hotel." It's the perfect choice for those wanting a boutique hotel in a central location or for someone, like Alyssa, looking for a late-morning bite and bit of tea by the courtyard.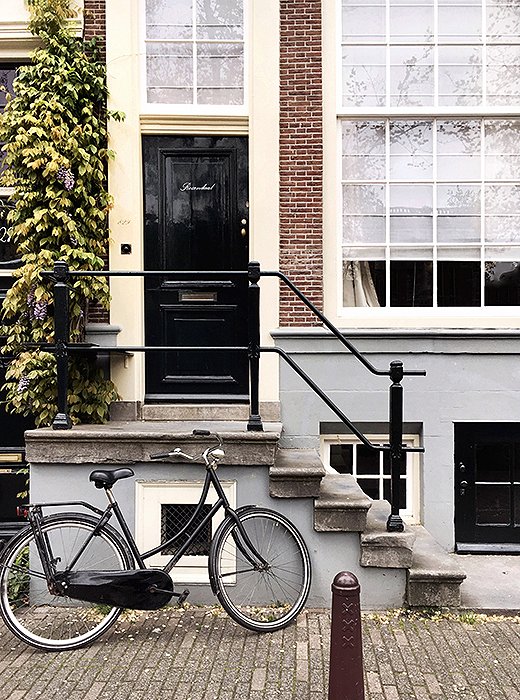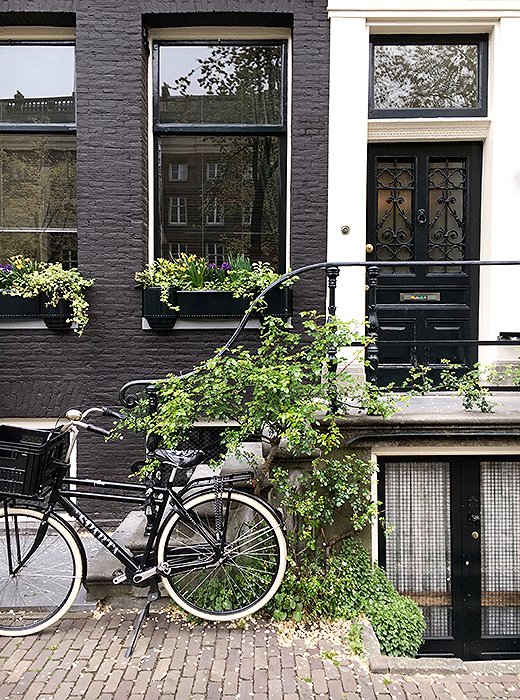 EAT
---
Café de Klepel
Part bistro, part wine bar, Café de Klepel is the place to go for Dutch-meets-French comfort food. Plates of regional meats and cheeses are served in an environment more akin to a chic country kitchen than a trendy restaurant. "It's casual-spot perfect for a late lunch," Alyssa says, "and the Maasdam [like gouda] is absolutely delicious." And though the cheese is Dutch, the wine is mostly French. Forty varieties from artisanal vineyards in the Loire, Burgundy, and Rhône regions of France can all be ordered by the bottle or the glass.
De Kas
A restaurant within a greenhouse, De Kas is where food is cooked the same day it's harvested. The chef, Bas Wiegel, follows a farm-to-table philosophy with a focus on quality, simplicity, and presentation. Idyllic grounds—think boxwood-hedged perennials, herb gardens, and wandering storks—work with the food to create an authentic experience through and through. "We did the five-course tasting menu, and it was amazing," says Alyssa. "Expensive, but so worth it."
Winkel 43
Here's where you'll find "the best Dutch apple pie in Amsterdam," according to Alyssa. And she's still thinking about it.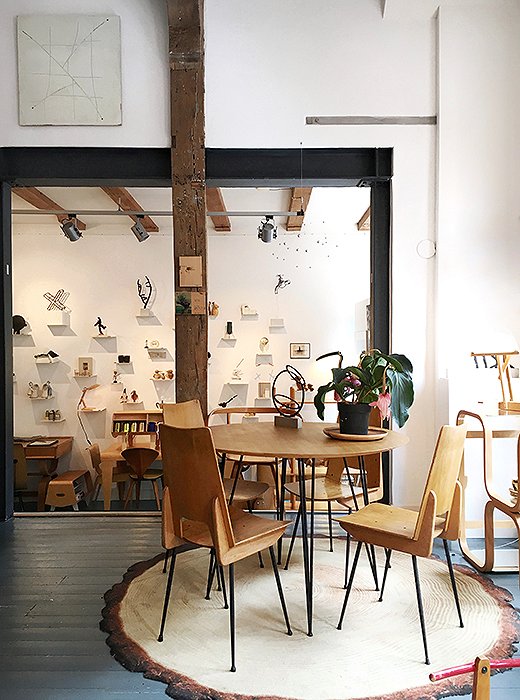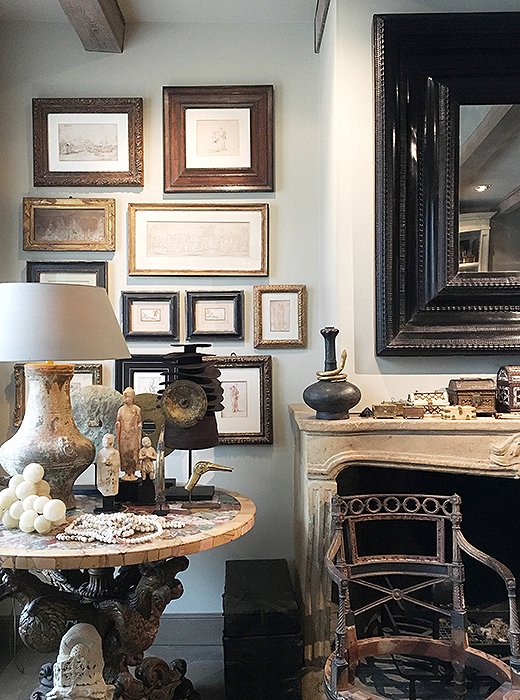 SHOP
---
A.A. Knoop
An antiques store for those in the know, it was "the coolest shop" Alyssa went into. The owner, Nick Knoop, "has incredible taste," she says, "and a sharp eye for pottery—Dutch pieces as well as Han Dynasty ceramics." Nick lives in the townhouse just above, so he's usually around to answer any questions a traveling antiquarian may have.
WonderWood
This shop specializes in vintage styles crafted of wood, and only wood. From Eames chairs to framed collages to round rugs, everything sold here was once a tree. Most things are midcentury in style. "Even if you don't buy anything," Alyssa says, "it's still worth popping in and taking a look around."
Droog
Things at Droog are of the moment. A stark white concept store, it's where to go if you're looking for that cool little something you didn't know you needed. Pieces by design notables such as Dirk Vander Kooij, Frans van Nieuwenborg, and Sander Wassink are thoughtfully displayed in a space void of anything superfluous. Forward-thinkers, rejoice.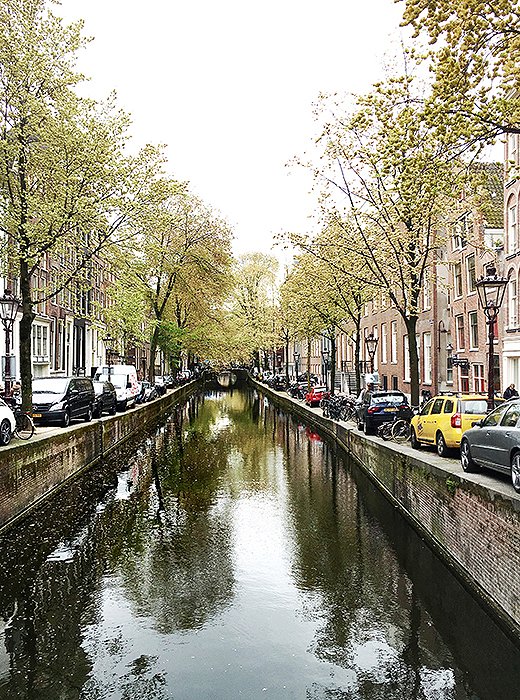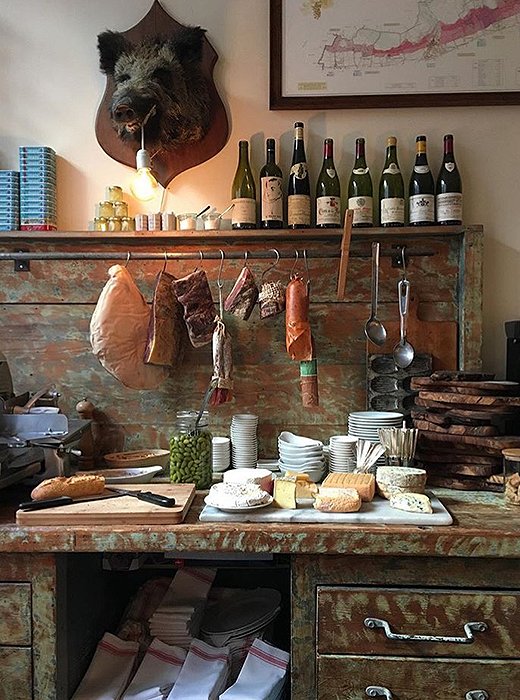 BE INSPIRED
---
Foam
Having majored in art history, Alyssa checks out the art scene wherever she goes. Fotografiemuseum Amsterdam—more commonly called Foam—focuses exclusively with photography (her preferred medium) and is currently exhibiting her favorite artist, William Eggleston. "I was in heaven," Alyssa says. "Seeing so much of his work all in one place was one of the best moments of the entire trip." No matter if you're into photographs old or new, this is the perfect place for anyone with an appreciation for our world as captured through a lens.
Bike, Don't Cab
Alyssa favored riding a bike over taking a cab: "It's part of the culture there. It's such a beautiful city that it would be a shame to experience it only through the window of a taxi." And it truly is how the locals live. Bikes can be found loosely leaned or locked up pretty much everywhere. Outside Centraal station, where all the trains roll through, rows upon rows of spokes and handlebars form a sea in shades of black, blue, red, and white.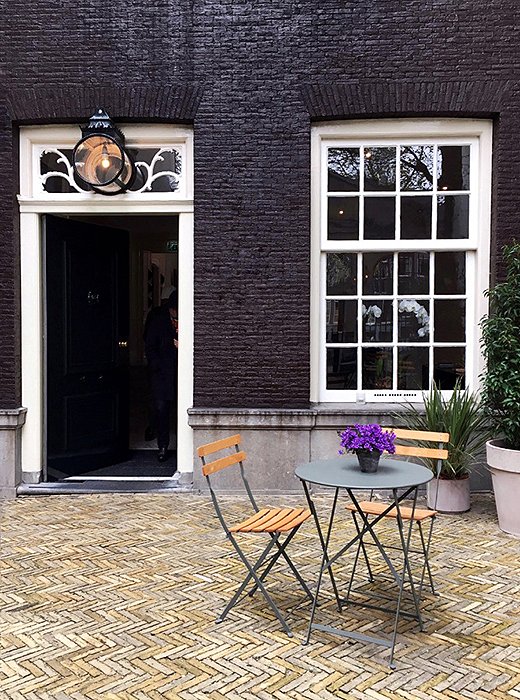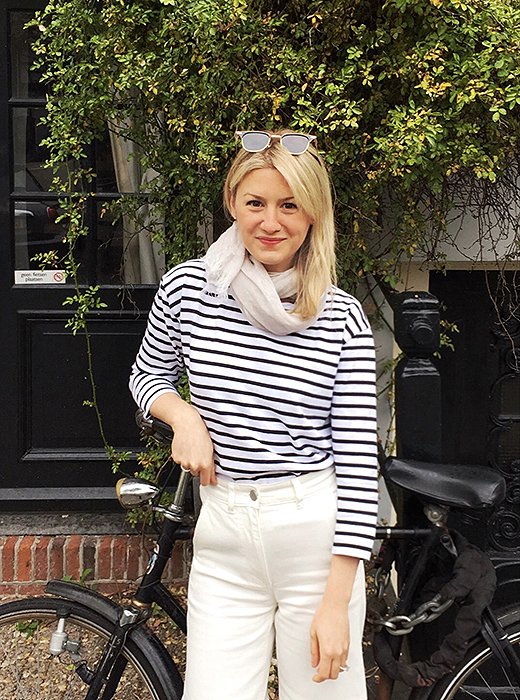 Alyssa Kapito is the founder of the interior design firm Kapito Interiors. Known for "bespoke interiors that focus on beautiful textures and clean lines," her work has been profiled in Architectural Digest, One Kings Lane, and Elle Decor.