One of the hottest spots for European summer travel year after year is Italy's Amalfi Coast. To help you plan an unforgettable trip, we reached out to the experts at membership-based luxury travel company Indagare, which offers the services of a boutique agency alongside compelling curated content. Read on for its insider's guide.
One of the world's dreamiest destinations, the Amalfi Coast makes for blissful late-spring, summer, and early-fall trips. We're excited to share the best spots to visit in the region, where days begin with breakfast on your terrace overlooking the sea, daytime ventures include tracing the craggy coastline by boat, and lazy evenings start with sunset cocktails and end with alfresco feasts of pasta and seafood.
Lay of the Land
Located in Italy's Campania region, the Amalfi Coast begins some 30 miles south of Naples, on the southern side of the Sorrentino Peninsula. Its first major town is also its most famous: Positano, the alluring, glamorous honeymoon destination, is unrecognizable from its days as a humble fishing village. The stretch that continues east from Positano to Amalfi is the most visited area, and the pretty village of Ravello is perched in the hills, about a 45-minute drive from Positano.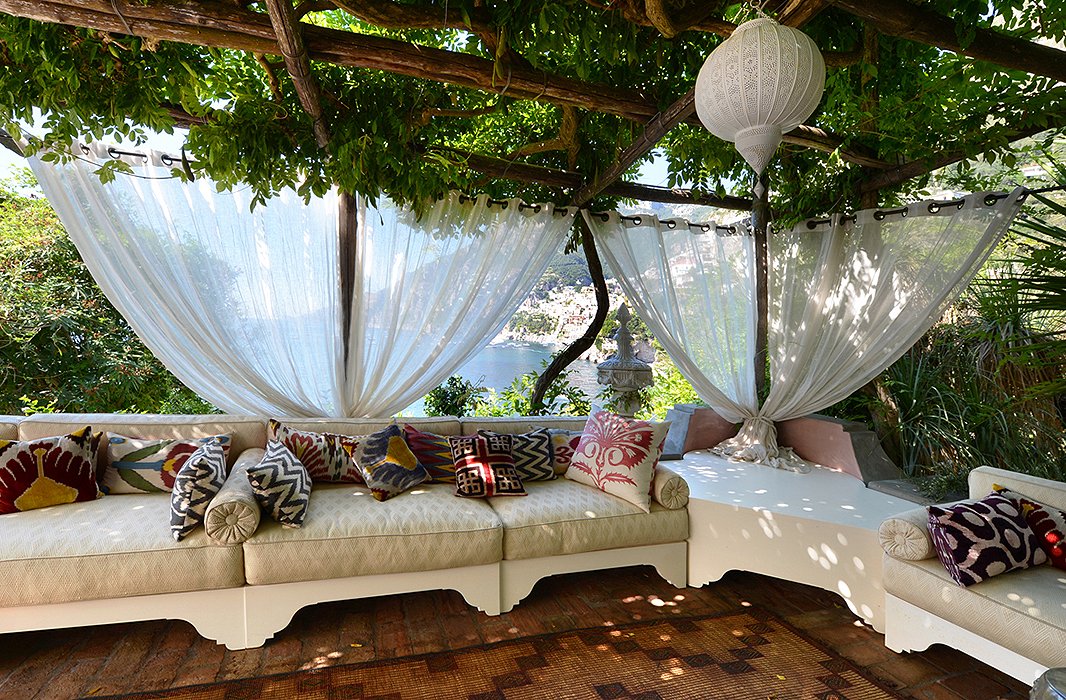 Before opening as a hotel, the 15-room Villa TreVille was the private residence of Italian opera and film director Franco Zefirelli. Located five minutes from Positano, it includes several villas that feature eclectic touches like arabesque mosaics and vibrant fabric walls.
A blissful retreat 10 minutes from the town of Amalfi, this 17th-century former convent is now a lavish hotel with tiered gardens that cascade down toward the sea. With just 20 rooms, the property retains a monastic touch thanks to a serene atmosphere and sparsely decorated interiors.
Family-run for decades and one of Italy's most iconic hotels, Le Sirenuse has had a cult following of guests since it opened in 1951. A historic monument in the Amalfi Coast's anchor town of Positano, the hotel remains timeless thanks to the incredible eye of its owners, who decorated with tiled floors, 18th-century art, and terracotta pots planted with lemon trees.
Perched on a cliff 240 feet above the Tyrrhenian Sea, Il San Pietro occupies arguably the most dramatic stretch of coastline of any hotel in the area. The romantic property (near Le Sirenuse) opened in 1970 and has long been a favorite for its spectacular views and ample amenities; the hotel boasts a spa, a fitness center, tennis courts, and even a beach (a waterside rock platform with lounge chairs).
A family-friendly haven in the tiny hilltop town of Ravello, the Hotel Caruso boasts sprawling manicured grounds and exquisitely maintained Old World interiors. The glorious setting is centered around the beautiful gardens and stunning infinity pool that looks out over the picture-perfect coastline.
IN POSITANO…
IN AMALFI…
IN RAVELLO…
OFF THE BEATEN PATH…
INSIDER INTEL
The best spots for sunset cocktails in Positano happen to be at our favorite hotels: Le Sirenuse and Il San Pietro.
Perhaps the only must-visit shop on the Amalfi Coast, Le Sirenuse's boutique stocks a well-edited collection of haute resort wear.
Those looking to buy some of the Amalfi Coast's ubiquitous cameo jewelry will want to visit this boutique, which sells stunning pieces handcrafted from conch shells.
This ceramics company produces the region's famed colorful pottery.
Insider Intel
Shopping along the Amalfi Coast is more fragmented and less satisfying than on neighboring Capri. For serious shopping, take a day trip to the nearby island and shop the boutiques that line Capri's Via Camerelle, Via V. Emanuele, and Via le Botteghe.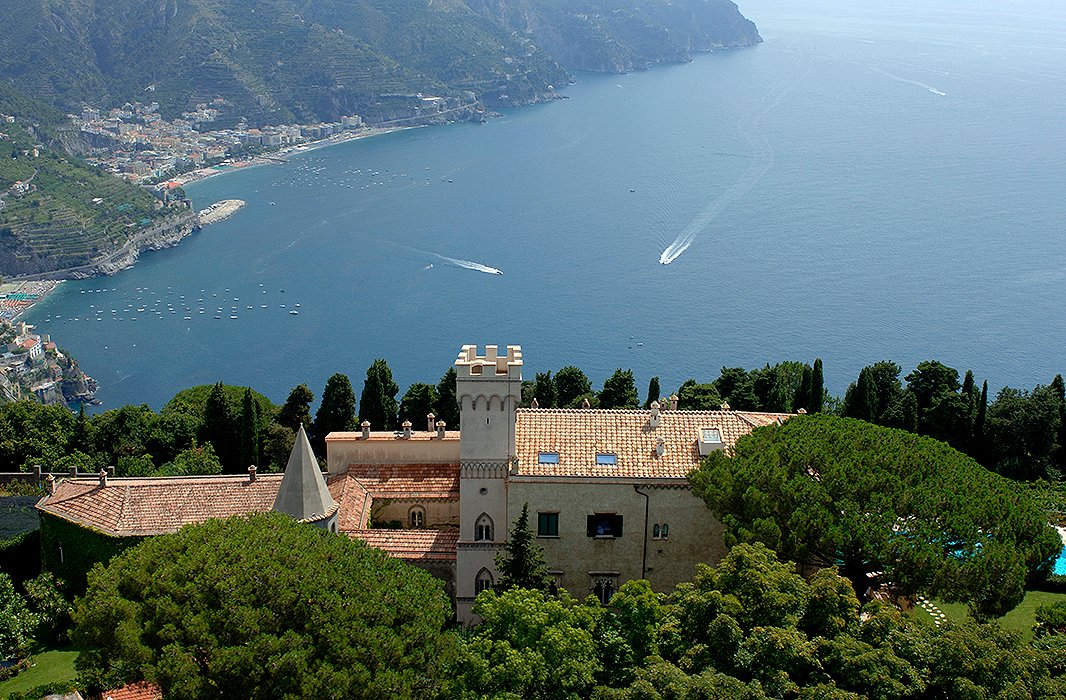 Villa Cimbrone and its Terrace of Infinity
A James Bond-worthy hideaway, Villa Cimbrone occupies a staggeringly dramatic clifftop perch. Now a luxury hotel, it was the home of Britain's Lord Grimthorpe, who at the turn of the 20th century entertained a host of famous writers and artists here. Filled with incredible gardens and winding paths, the property's pièce de résistance is the Terrazza dell'Infinito (Terrace of Infinity), a viewing platform with sweeping vistas.
To add some exercise to a mostly relaxing, indulgent trip, active visitors can embark on this intermediate hike, which starts above Amalfi and can end in front of Le Sirenuse. The scenic route offers breathtaking views and might include the occasional run-in with herds of mountain goats.
Boat Tour
The Amalfi Coast is extremely dramatic when seen from the water. Contact Indagare's bookings team to arrange a boat charter to see the coastline—and its Dr. Seussian houses—from another perspective.
Cooking Class
A number of reputable cooking schools on the Amalfi Coast offer classes on creating Campanian specialties such as simple pastas, überfresh fish dishes, and lemon cake. One of our favorite schools is Mamma Agata.
GETTING THERE AND AROUND
Most travelers pair a visit to the Amalfi Coast with a trip to Rome, in which case the easiest way to get between the two is by car (just over three hours) or helicopter (one hour). The closest airport to the Amalfi Coast is Naples International Airport, in Capodichino. From Naples it's about a 90-minute drive to the coast. Rental cars are available at the airport, but if you're hesitant about taking on a winding, elevated coastal road, it's best to book a transfer with a car and driver. Similarly, for any navigating around the area, first-time visitors should consider hiring a driver, since the person concentrating on the road will miss most of the view. Traveling between the coastal towns can also be done via boat.
EXTRACURRICULAR
Capri Day Trip or Extension
Because of the Amalfi Coasts's proximity to Capri, visitors to the region should spend at least one day exploring the ethereal island's stunning streets, which are teeming with high-fashion boutiques and excellent eateries. There are daily ferries from Amalfi, Positano, and Naples, and Indagare can arrange private boat transfers.
Pompeii
A ruined and partially buried Roman city near Naples, the ancient city of Pompeii, destroyed during a sudden and catastrophic volcano eruption in 79 AD, can be visited today as though it were a functioning town. Since being accidentally rediscovered in 1748, the city has been partially excavated and provides an extraordinarily detailed view into life at the height of the Roman Empire.
Music, opera, and dance performances run during this annual festival from June to September.