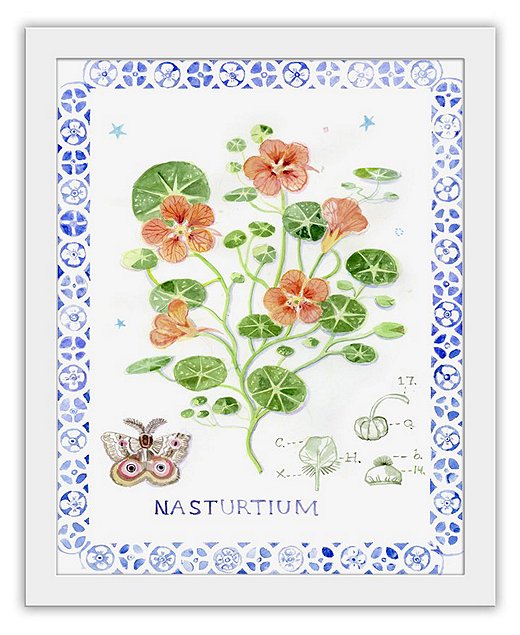 F. Scott Fitzgerald wrote "There are no second acts in American lives," but don't tell that to Cathy Graham. The Manhattan-based artist, product designer, and hostess extraordinaire is enjoying a blooming second career, 30 years after winding down her first career to raise a family.
And enjoying is the operative word. When speaking with Cathy, what comes across is an effusive love of life, which is also apparent in her watercolors of flowers, butterflies, and fanciful medallions now available exclusively at One Kings Lane. "It's very funny that after I was dumped and an unpleasant divorce, I get this second opportunity I wouldn't have had otherwise," she marvels.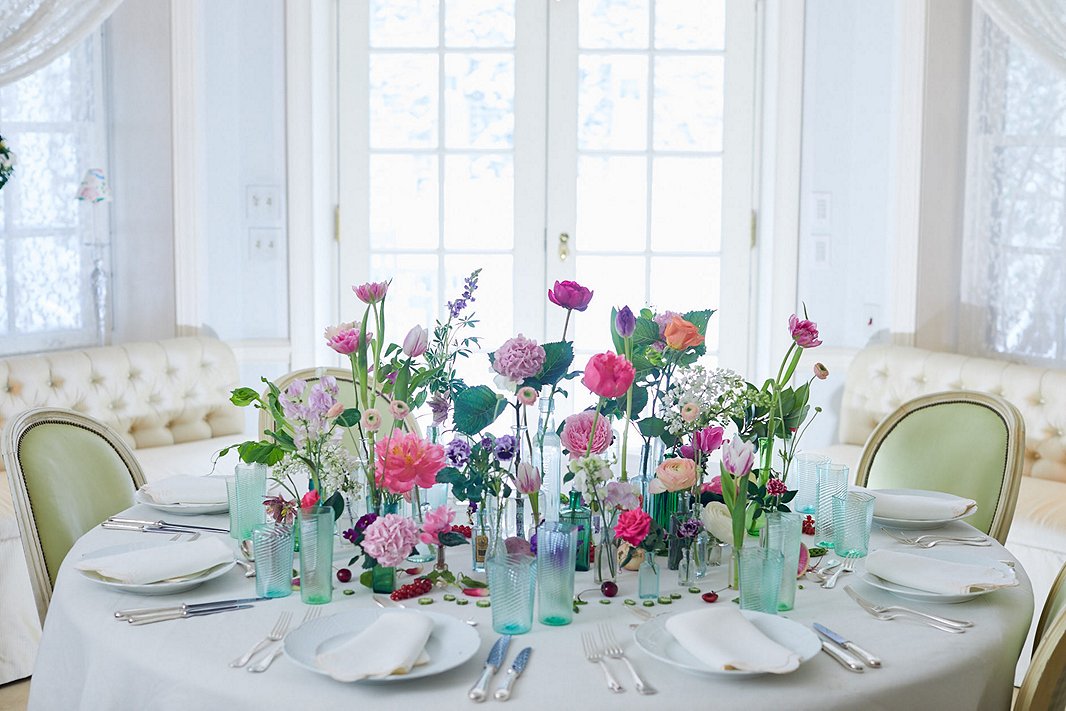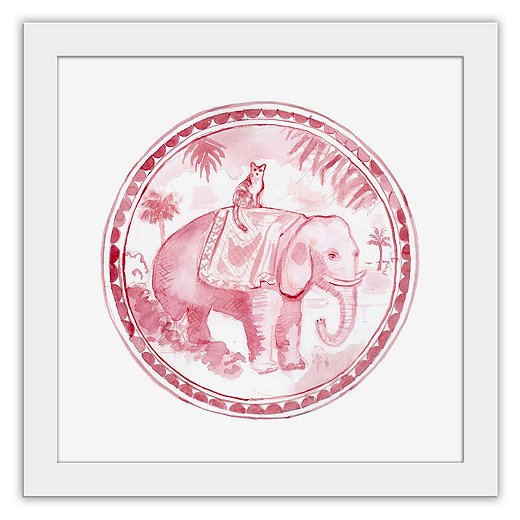 Sowing and Reaping
After graduating from the prestigious Rhode Island School of Design with a degree in painting and studying fashion illustration at Parsons School of Design, Cathy became an in-demand illustrator for The New York Times, Bergdorf Goodman, Rolling Stone, and Estée Lauder, among many others. Once she married the scion of a renowned media family, however, she focused more on domestic matters. Nonetheless, during this time she did serve as an apprentice/assistant to innovative event planner Robert Isabell, where she was able to indulge her lifelong passion for flowers. "My grandmother on my mother's side was a great gardener, and I would watch her. My love of color and scent developed there," she says. "Flowers are almost like sculpture; you're working with colors and shapes."
That love of florals helped her through the weeks after her husband asked for a divorce. She would spend mornings in bed drawing and painting flowers, posting the finished works on Instagram. "It was a form of therapy for me," Cathy says. "My husband left me, and it released all this creativity that was pent up inside me."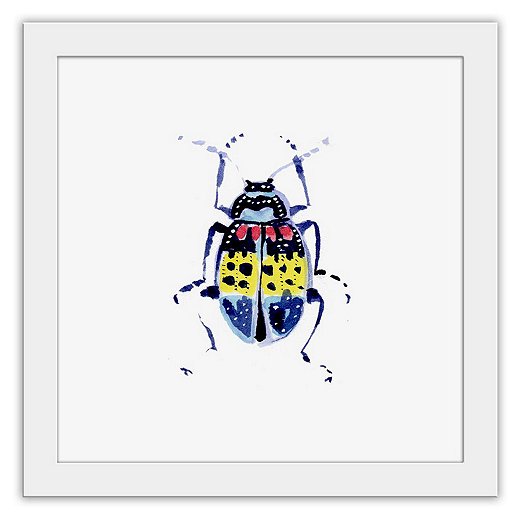 During this time the designer Howard Slatkin —"a great friend," Cathy says—pushed her to make the most of her creativity, which is not limited to painting and illustration. She has long been known for her imaginative entertaining style, which encompasses hand-drawn invitations and fanciful tablescapes incorporating not just flowers but also fruits, vegetables, miniature toys, and baubles. (Just a week before this interview, in fact, Cathy had thrown a party for another designer, Jeffrey Bilhuber, and spanning the length of the table were scores of petite mismatched glass bottles, each of which held a single, different flower, with resin sculptural heads by artist Cathy Norris interspersed among them.)
With Slatkin's aid and encouragement, Cathy soon scored a book contract; Second Bloom: Cathy Graham's Art of the Table was published in 2017. "I love doing tables and giving people ideas and showing them how they can do it themselves," she says, and the book enabled her to do just that. It also led to a line of stationery and gift wrap, a scented candle, a collaboration with decoupage artist Scott Palmer on made-to-order home accents—and prints and coasters for One Kings Lane.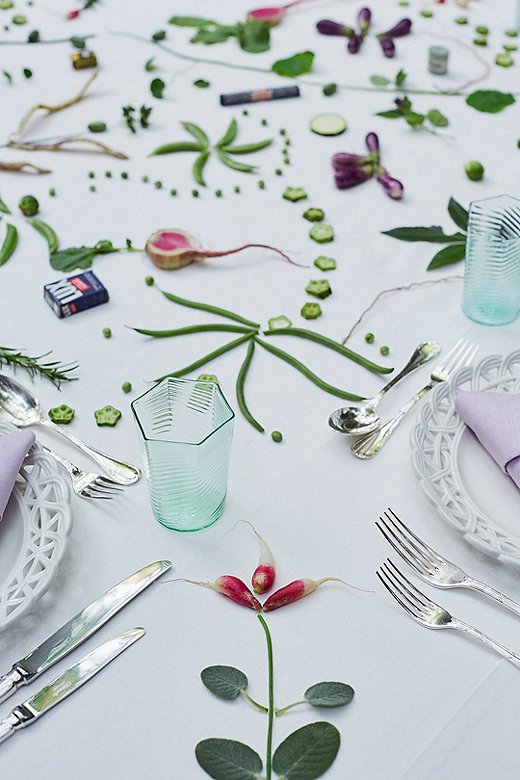 In Full Flourish
Early in her career Cathy worked in oil paints, then in pastels as an illustrator, "and I always worked with colored pencils." For her floral illustrations, though, she gravitated toward watercolors. "I fell in love with the translucency of the colors just as I fell in love with the translucency of a petal," she explains.
In addition to flora, Cathy paints fauna, in the form of butterflies, beetles, and other bugs. "I never had a fear of bugs, and I think they're quite beautiful," she says—and indeed, her depictions of speckled and striped crickets, yellow beetles with dotted wings, and long-antennaed critters in country-club-perfect pink and green will win over all but the staunchest entomophobes. That said, "you'll never find me draw a worm," she adds. "I find them unattractive, and they creep me out."
Her prints for One Kings Lane also include a number of medallions featuring flowers, of course, but also a cat atop an elephant, a woman in medieval garb with a spaniel, and other unexpected images. Unlike the floral and fauna paintings, these use just one color but in so many degrees of intensity they feel anything but monochromatic and show off Cathy's mastery of the watercolor medium. Inspiration came from myriad sources, Cathy says: "Old toiles, Napoleonic seals, a little bit of my fashion illustration…"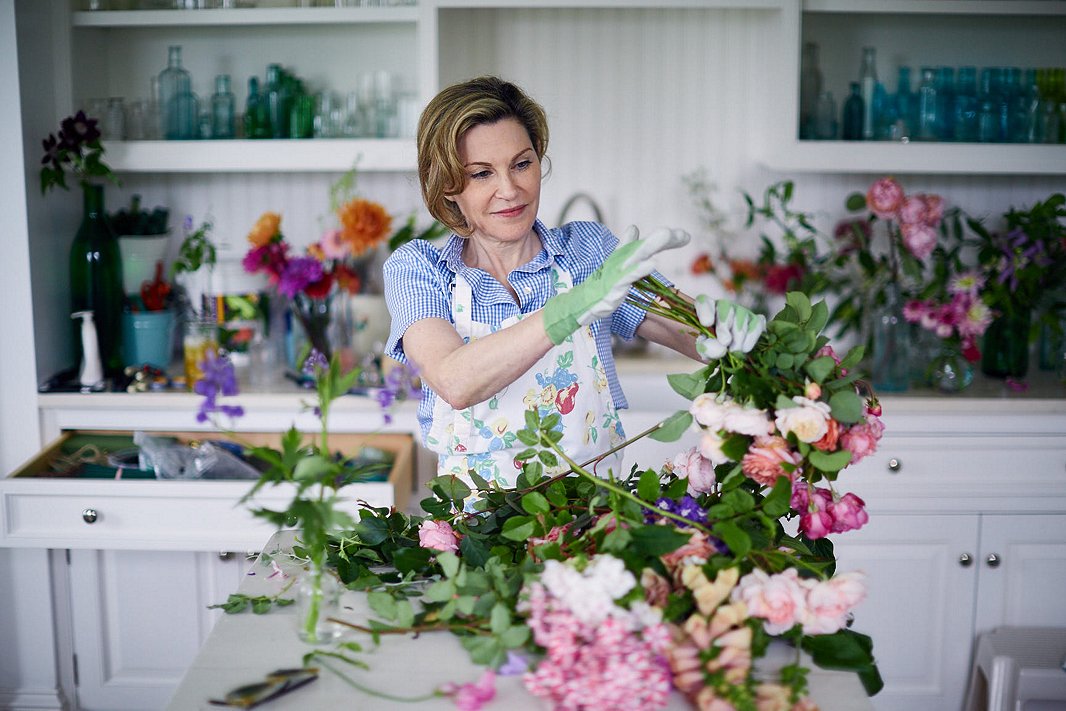 Unlike many other artists, Cathy thrives on deadlines. "I can't work without a routine," she admits. "When I had to do those flower paintings, I was literally in my studio at 9 in the morning, I took 40 minutes for lunch, and I stopped at 4. It's a little looser when I'm in between things."
Chances are she won't be "between things" all that often going forward. Cathy hopes to write a second book, design textiles, develop more products, throw herself into more projects that center around entertaining and create more botanical paintings.
Cathy acknowledges that she might not have had these opportunities—this second act or "second bloom"—had she remained in her marriage. "I do have a sense of self that's much stronger than it was before," she says. "I've become who I was before I was married but with a lot more confidence." Take that, F. Scott Fitzgerald.