Christiane Lemieux isn't one to shy away from a challenge. In 1999 she launched her own company, DwellStudio, offering a range of vibrant textiles. She's since grown it into one of the most beloved lifestyle brands in home decor today, offering everything from bedding, textiles, furniture and art, not to mention the recent opening of their first retail store in New York City. For her own home, she chose an open loft in Soho and began renovation on the space when she was eight months pregnant with her first child.
Years later, her family's home, one of many gorgeous interiors featured in Lemieux's design tome Undecorate, reflects her belief that style doesn't mean perfection and flaws can be fabulous.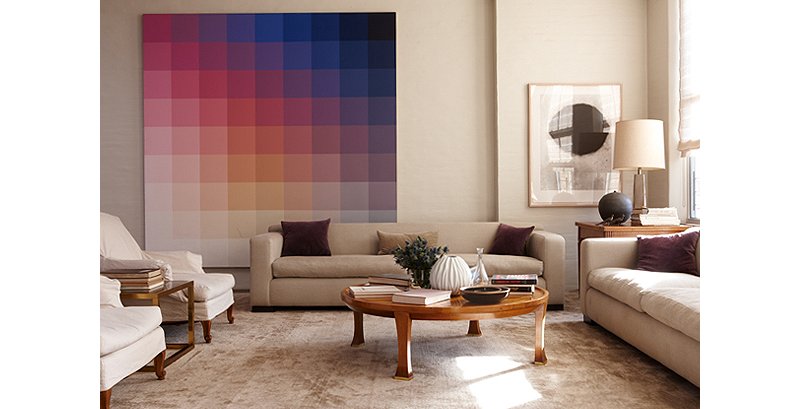 Family-Friendly Neutrals
"The whole design of the apartment is ongoing – I'm constantly updating and tweaking it," says Lemieux. For the living room, she chose simple sofas to mimic the clean lines of the loft, "it's well-suited to more streamlined design," but also ensured they scored high on the comfort scale. As for her chosen palette, "We have a lot of neutral colors because I decorated with a yellow lab and kids in mind.  I used things that are tough and chic at the same time; natural linen, wool and silk blends," she says.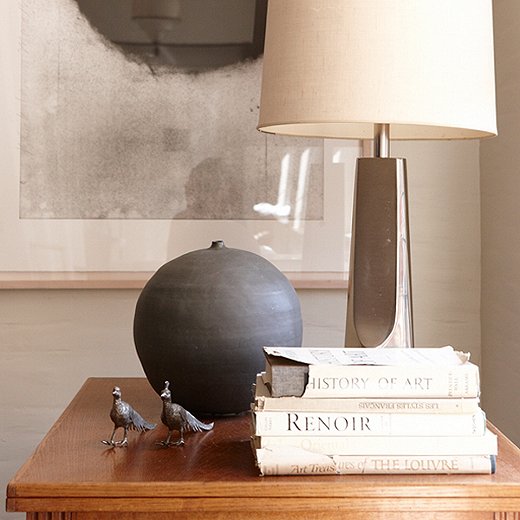 Memories on Display

"I love a black and white moment," says Lemieux. A stack of old art books, "I always look for the ones with the linen covers," sit atop a vintage table discovered at the Paris flea market. The birds are from a weekend flea market in Brussels. "This is a vignette of things from some of my favorite places and I have lovely memories of buying each item," she says.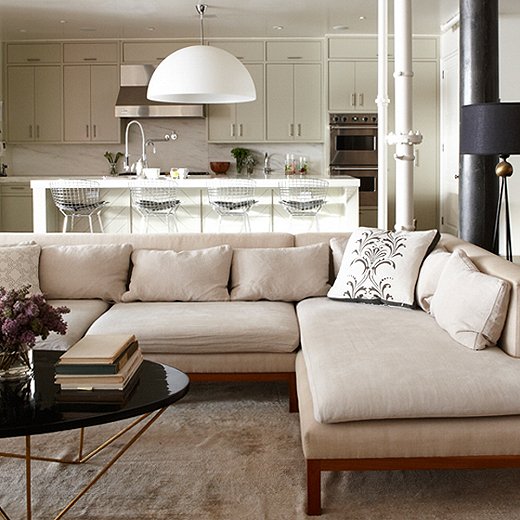 Style Meets Strategy

"The great thing about open plan loft living is that the kitchen, living room, and dining room are all in the same space so it's pretty easy with a family and great for entertaining," says Lemieux. The sectional, which they owned before moving into the space, boasts a ton of cushions, perfect for "impromptu fort-building," and a round coffee table is chic but without the sharp corners that can prove hazardous with kids running around.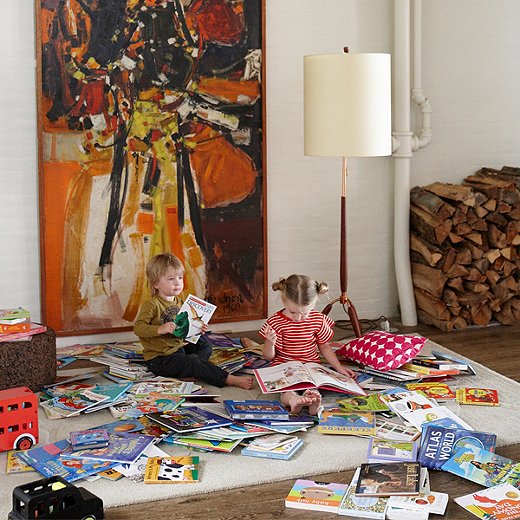 Well-Balanced Combinations

"We left one bay of bookshelves for the kids' books. I think they feel like it's special to have their books mixed in with mommy and daddy's," says Lemieux. The over 9′-foot tall painting by Pierre Gendron both emphasizes the soaring ceilings and adds a touch of refinement to the kids' reading nook. In the dining area, a Baroque chandelier was purposely hung a bit lower to create a sense of intimacy, "without making diners feel hemmed in," she says.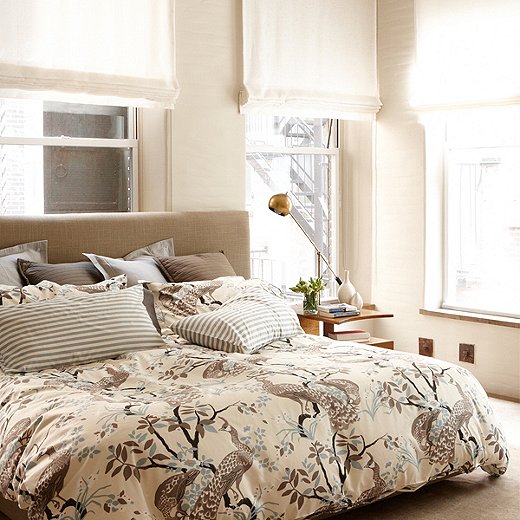 Simplicity and Serenity
For the master bedroom the goal was to create, "a sanctuary in the middle of New York City. I wanted something calm and quiet," says Lemieux. Sticking with her neutrals strategy  used in the living room, she created a simple backdrop then layered bolder, decorative pillows and bedding on top. Vintage bedside lamps add a touch of modern flair.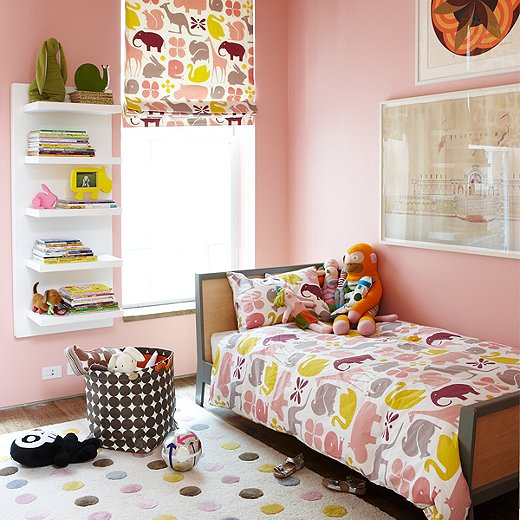 Infusing Personality
"The kids have totally been involved in their decor," says Lemieux. "As they've gotten a little older their personalities are more evident." Isabelle, Lemieux's daughter, for instance adores all things princess-y, so an architectural drawing of an old pavilion doubles as a castle that both mom and daughter can get behind.  "Nobody wants to put a great interior on hold because of kids. I think you do what you want and the kids will fit into it.  They will learn how to respect their environment and I think that is an important lesson," says Lemieux.
When decorating your baby's room, don't forget that children grow up faster than you think! Choose bright colors, fun graphics, and mixed prints that will transition easily from baby to toddler.