Baskets have long been a home-organizing necessity. But thanks to an emergence of new styles, woven into vibrant patterns and shapes, the basket has moved from utility tool to decorating essential. Whether used as a chic way to hold wood or a refined planter cover, a gorgeous basket can add the perfect dose of vibrancy and sophistication while also serving as a genius storage solution. We rounded up a few ways to make the most of this decor workhorse, along with 10 of our favorite styles—they're so stunning, you'll want them all!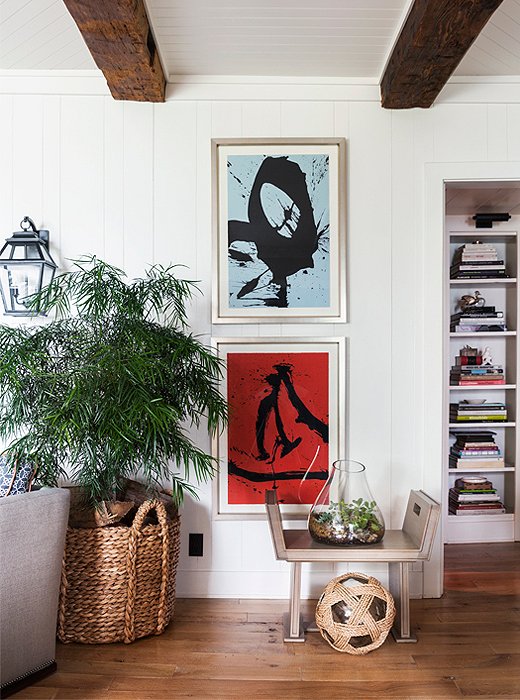 How to Nail the Look
Create a Stylish Hideaway
Baskets come in all shapes and sizes and can be used as a decorative hiding spot for just about anything. Take a tip from interior designer Thom Filicia and use a basket to hide a planter (left). We adore how it adds a relaxed island vibe to his modern lake house.
Match It
If you've got a lot of clutter to hide, use a few identical baskets to store your goods. A matching set allows the eye to rest and exudes a sense of calm. Lidded baskets can keep things like toys neatly under wraps. Need an example? Take a peek at the matching lids in Erica Chan Coffman's fabulous home makeover.
Good-Looking Logs
A classic use for baskets is to keep firewood neatly contained and close at hand—hence the handles, which allow for easy transport to the woodpile and back. As we head into the cooler months, we're excited to add this touch to the hearth (even those of us with nonworking fireplaces).