Whether it's thoughtfully placed on a tray for your houseguests or on your own personal nightstand, having a bedside carafe within arm's reach is always a good idea. Thanks to a chic array of styles, the carafe can be both a purposeful tool and an added dose of elegance for your boudoir. We rounded up 10 of our favorites plus some tips on how to make the most of this timeless accessory.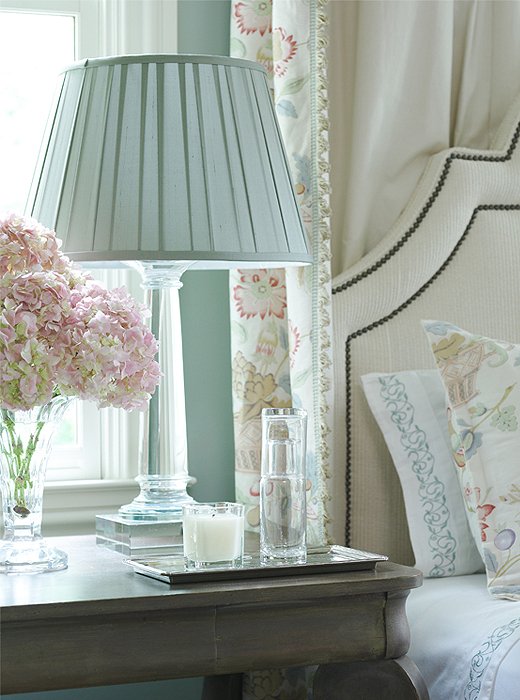 How to Nail the Look
In a Houseguest Kit
There's nothing that says "perfect host" more than readily anticipating your houseguests' needs. Set a filled carafe and a glass on a tray with other necessities that your guests might want, such as tissues, hand cream, and thoughtful reading materials—we highly suggest a handwritten city guide—to create a convenient and welcoming guest kit.
Arm's Reach
Be sure to station your bedside carafe within reach of the bed. Having water at your bedside helps you get through the colder dry months effortlessly. And not having to get up to grab a drink makes it easier to fall back asleep, contributing to an overall good night's rest.