When Brent Ridge and Josh Kilmer-Purcell traded in their city digs to become country dwellers, their new way of life soon became a sensation, thanks to their TV show, The Fabulous Beekman Boys—named after their home, Beekman Farm. In their new book, Beekman 1802 Style: The Attraction of Opposites, they share their unique aesthetic, where rustic meets refined, old is combined with new, and highbrow mixes with lowbrow to beautiful effect. Here, a few of our favorite lessons in decorating with opposites, straight from the pages of this new tome.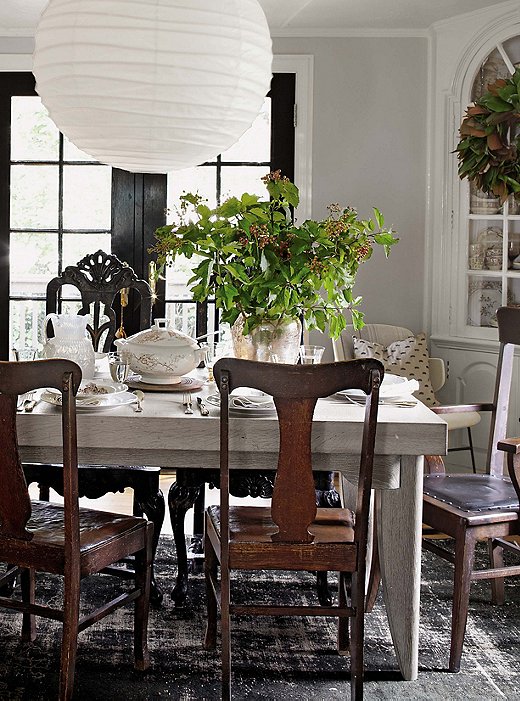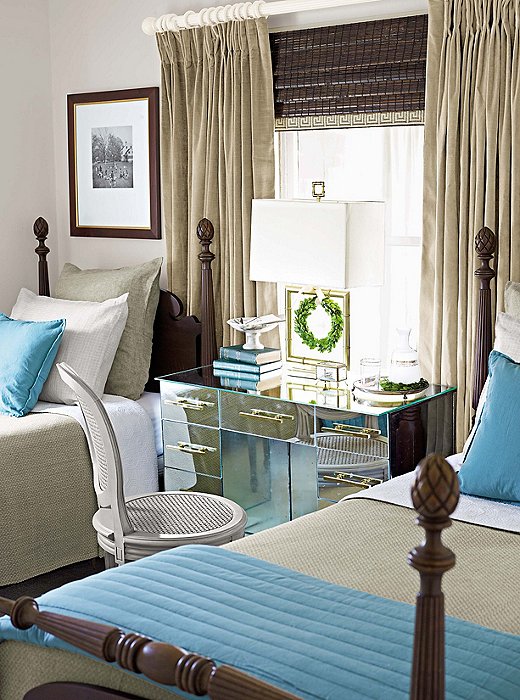 Old Meets New
One of the biggest decorating challenges arises when something old or vintage comes into your ultramodern home, or you fall in love with a new vase from Ikea that seems to have no relation to any of the pieces of antique furniture that you scavenged from your grandmother's attic. Hey, you can't help what (or whom) you fall in love with!
But these styles can work wonderfully together when you find something to unify them. Color? Shape? Texture? Theme? Everything old really can be new again if you only look at it in a new way.
East Meets West
The lessons here are twofold. First, don't assume that items with an ethnic or more "global" feel won't work in your home. If you love something, you can find a way to make it work. Second, when you move into a new house, you may not have the financial resources to undo the work of the prior owners. Don't let this deter you. Sometimes the most brilliant combinations come from being exposed to layout and design challenges you would have never otherwise thought of.
Black Meets White
People often ask us the key to our successful long-term relationship. We tell them that it's our differences that make us compatible. The same idea applies to finding a successful relationship between the objects in your home. Through contrast, we achieved harmony.