In any well-read home, you're bound to acquire many beloved books. Naturally you'll need a way to stylishly display your tomes. That's where the bookend comes in. This marvelous accessory lets you turn a grouping of titles into a serious decorative touch on any surface while dressing up you bookshelves. As we move indoors for the colder months and prep for warm nights curled up with a treasured tale, take this time to showcase your favorite books with a little extra pizzazz. We've gathered 10 stunning bookends, plus a few tips on how to make the most of these small design accents that pack a serious punch of style.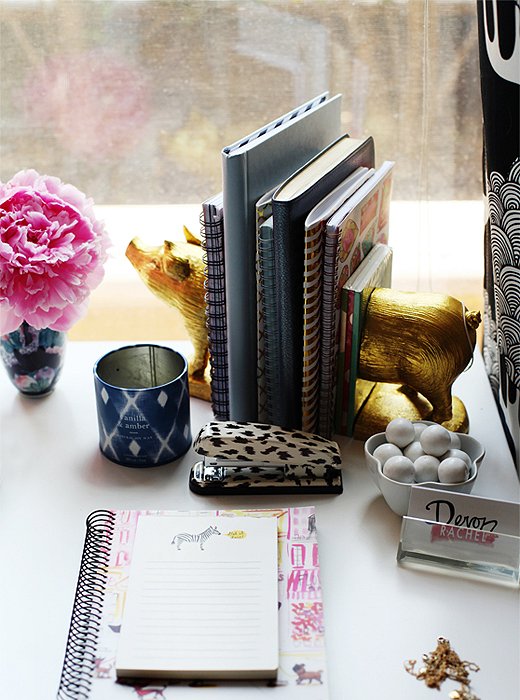 How to Nail the Look
Pop of Personality
Bookend designs have come a long way. Originally a simple sheet-metal stand that used the weight of the books themselves to stay upright, the bookend has been transformed into a chic new range of styles. Whether you choose a whimsical statue, a polished geode, or a sculptural statement, be bold and pick an eye-catching piece. Small accents like these are the perfect places to showcase your personality.
Desk Organizer Extraordinaire
If you're like us, you have a hard time saying no to a beautiful notebook. So use bookends to dress up your desk with your collection of paper goods. We're absolutely smitten with the idea of using a playful bookend shape to bring a bit of whimsy to a desk arrangement.
Form Over Function
Sure, they're meant to act as a stylish endnote to a stack of books, but bookends are good-looking enough to just sit pretty atop a stack.