Whether it's for sitting down to enjoy a quiet cup of tea or setting a spread of eggs and toast for the fam, a well-situated breakfast nook can play a key role in your home. So we rounded up some inspiring examples of how you can turn a simple nook into your favorite space in the house.
Play with Color
Given that kitchens generally offer only a handful of opportunities for color, an eat-in nook is a great place to punch things up a bit via easy-to-swap accents such as pillows. If you're unsure of which color palette to choose, pick one hue and use it in differing shades for a more cohesive look.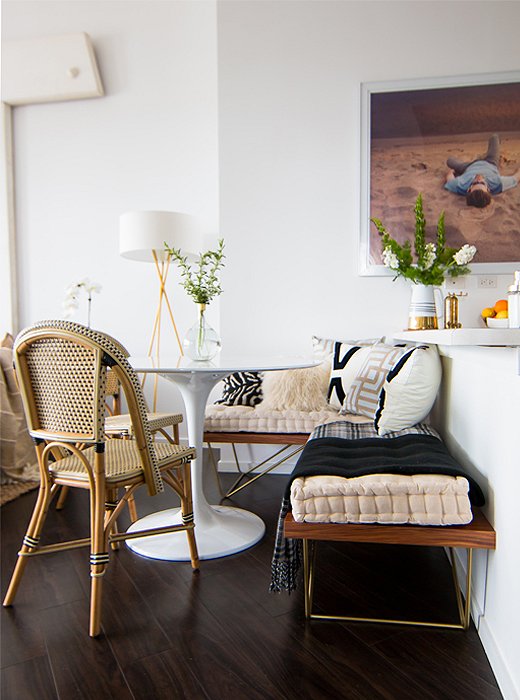 Fake Built-In Seating
Since the classic built-in seating in a breakfast nook isn't always an option (we're thinking of all you renters out there), create the illusion of one with two long benches placed at a 90-degree angle plus a table and chairs. In really small spots, just one bench and a table can also do the trick.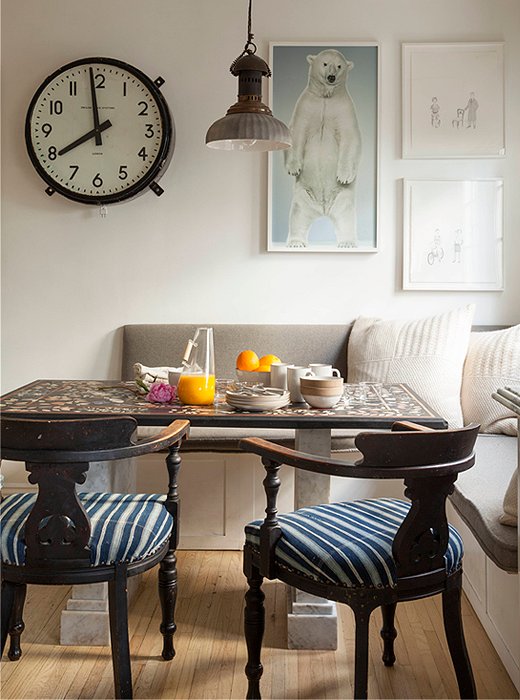 Get Eclectic
If you go the built-in seating route in the kitchen, consider balancing out those clean lines with an eclectic mix of vintage and antique furnishings to finish off the space. A set of slouchy, cozy pillows can make that bench one of the most inviting seats in the house.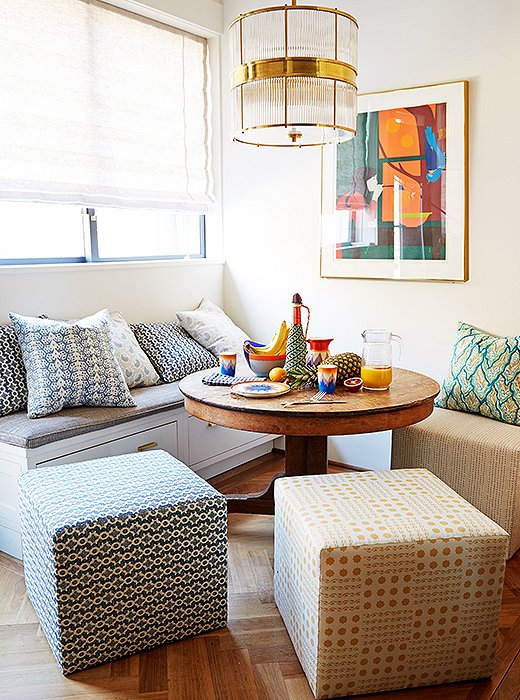 Have Fun with Seating
Chairs are not the only choice when it comes to extra nook seating. Stools and cubes are a fun alternative, and they keep the area feeling open and inviting. Here the simple lines of the cubes and the contemporary pendant balance out a more traditional-leaning antique table. One of our other favorite things about built-in seating (or a bench)? The chance to sneak in some extra kitchen storage.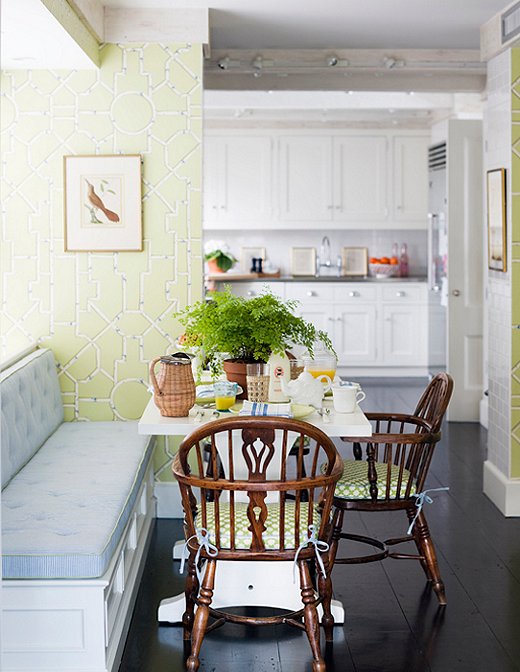 Use Color for Cohesion
If the pieces in your nook don't obviously seem to go together, consider using color to unite them. Here, a set of wood Windsor chairs look perfectly at home next to green bamboo wallpaper, thanks to the addition of green seat cushions.
Try Some Pattern Play
Any time an area of your home is a small, defined space, it's an opportunity to have a bit of fun with pattern. Limit yourself to two or three colors, then throw caution to the wind. Here, designer Mary McDonald used black and white as the base and proceeded to go wild.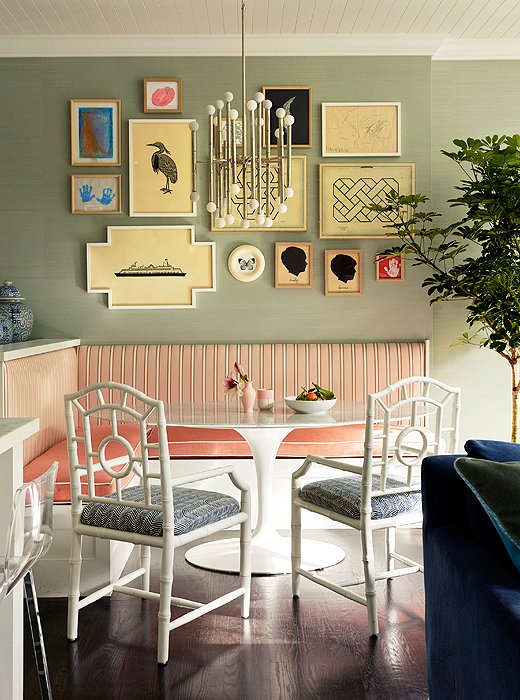 Install a Gallery Wall
Depending on the size of your space, a breakfast nook can be either an "extra" dining area or, in smaller apartments, the main dining event. Regardless, a gallery wall centered on the space makes the area feel like its own mini room. A mix of prints and paintings makes for a fun conversation piece when dinner guests linger around the kitchen.