Kintsugi is a Japanese craft I recently came across that both repairs and beautifies broken objects using gold leaf. By accentuating the break rather than hiding it, kintsugi honors the history of the object. What a refreshingly postive take on breakage! While the traditional method requires some major know-how, my updated take will have your broken ceramics looking better than ever in no time. Ready to get started? Keep reading for my step-by-step instructions.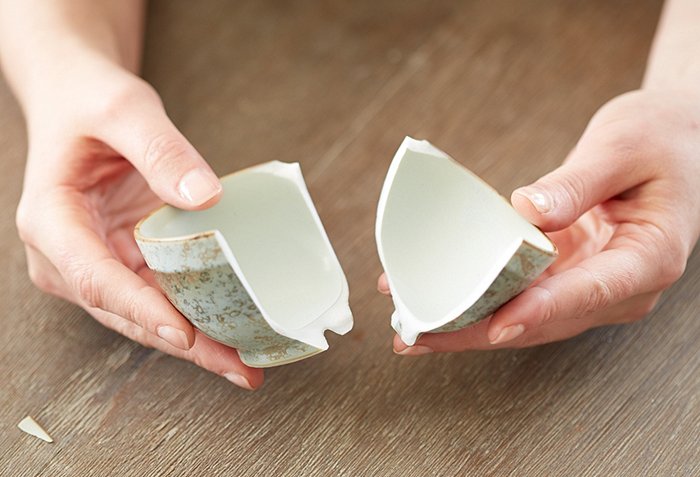 Here's What You'll Need:
A broken pot, bowl, or dish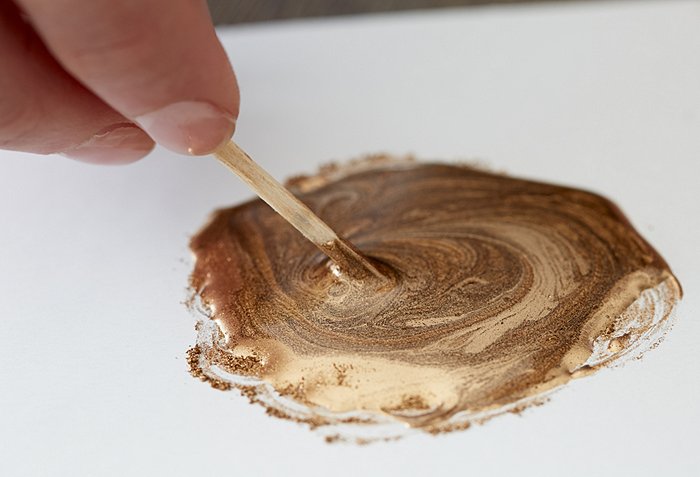 Mix
To get started, mix a quarter-size amount of epoxy on a disposable surface like a paper plate or a scrap of cardboard. Next add a pea-size amount of mica powder to the epoxy, and mix thoroughly. I like to use the end of a matchstick for this.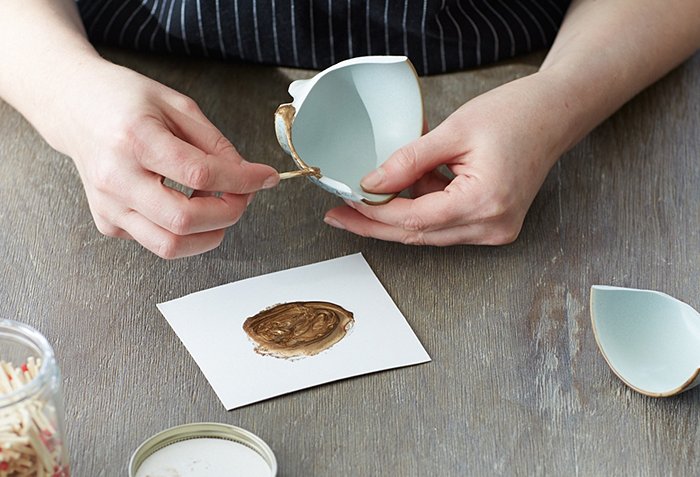 Glue and Stick
Next, use a fresh matchstick to apply a superthin amount of epoxy to one of the broken edges of your piece. Then align the broken pieces and press them together so that the gold glue seeps out in a fine line along the crack. Work in sections if you have a more complicated break. Let the piece dry according to the instructions on the epoxy. The glue sets pretty fast, but it's a good idea to keep a close eye on the pieces as they dry so that you can nudge them back into place if they slip.
Voilà! Good as (or better than?) new!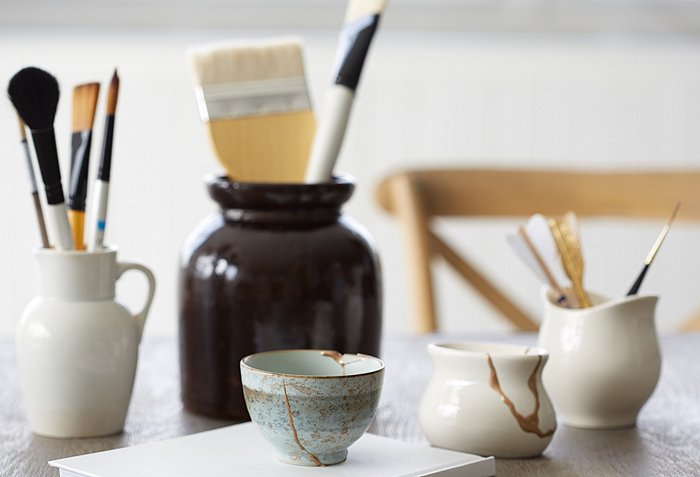 I'd love to see what you're making! Share your weekend projects on Instagram using #WeekendDecorator, or follow me @mepflug to see more projects.
Photos by Manuel Rodriguez