"When I first started, I was just making furniture to make furniture," says Jason Chauncey, the fourth-generation furniture maker behind Brownstone Upholstery, the L.A.-based company he founded a decade ago that's since become known for its large-scale sofas and modern-rustic pieces. His Los Angeles home, a 1946 shingled cottage that he and his decorator wife, Allison Ross of Grain Projects, renovated to better accommodate life with their two energetic sons, Judah and Tate, perfectly encapsulates the philosophy behind his pieces. "Furniture has to be usable. You should feel like you can live in it," he says. With Jason's livable approach to design and Allison's old-meets-new aesthetic, they've created a home that reconciles stylish living and the realities of a growing family.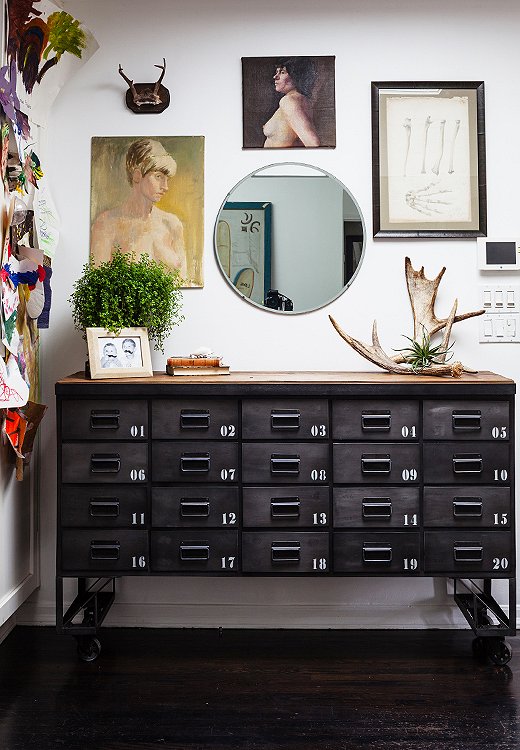 The Entryway
If there's a piece of furniture that sets the tone for the rest of Jason and Allison's home, it's the industrial cabinet in the entryway. "This little capsule area is the epitome of my aesthetic," says Allison, a California native who spent six years as a designer for Rachel Ashwell Shabby Chic before launching her company, Grain Projects. The heavy-duty storage piece, which nods to the past despite being new, serves as a catchall for everything from keys to kids' art supplies, all neatly organized in numbered drawers. The nude oil paintings (flea-market finds) and ephemera bone print (discovered at Nickey Kehoe's L.A. store) hanging above make for what Allison deems "the perfect combination of old and new."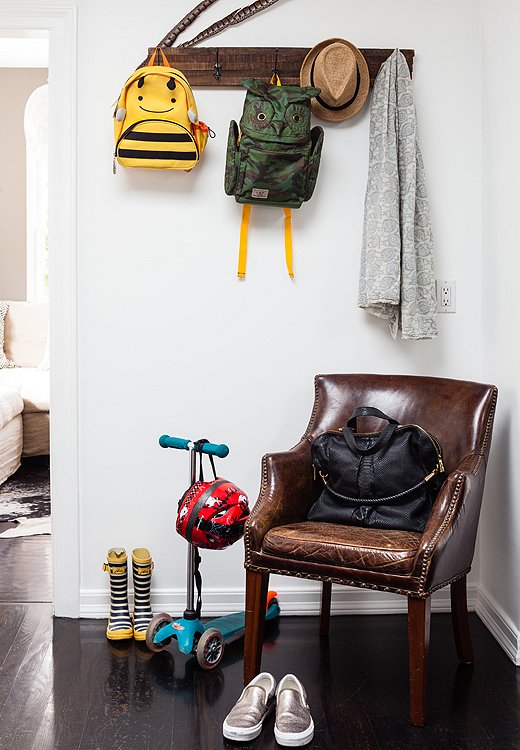 This is a well-lived house. We have two boys, so it's a house where kids are going to be walking on the furniture, and they're going to be painting at the dining room table. It's not a precious house.
The Family Nook
In a cozy corner just off the entryway, a pair of burlap-slipcovered benches from Jason's furniture line fill out the L-shape nook. The shared space is as much a relaxing reading area for the parents as it is a play den for the kids. "I want them to feel like they can do anything in our house and not have any limitations," says Jason. Vintage grain-sack pillows lend an air of casual elegance to the space.
The Living Room
"Our house is a very well lived-in house," Allison says of the welcoming heart of their home, where one of Jason's cozy sectionals for Brownstone Upholstery wraps around a wall and, not surprisingly, gets more use than any other piece in their home. But despite the space's utilitarian needs, family treasures have pride of place. The antique coffee table is a much-loved heirloom handed down by Allison's father. "I refuse to get rid of it—chips and imperfections and all." In a strategic move to reflect light and open up the room even more, the couple chose a large vintage mirror to hang above the sofa.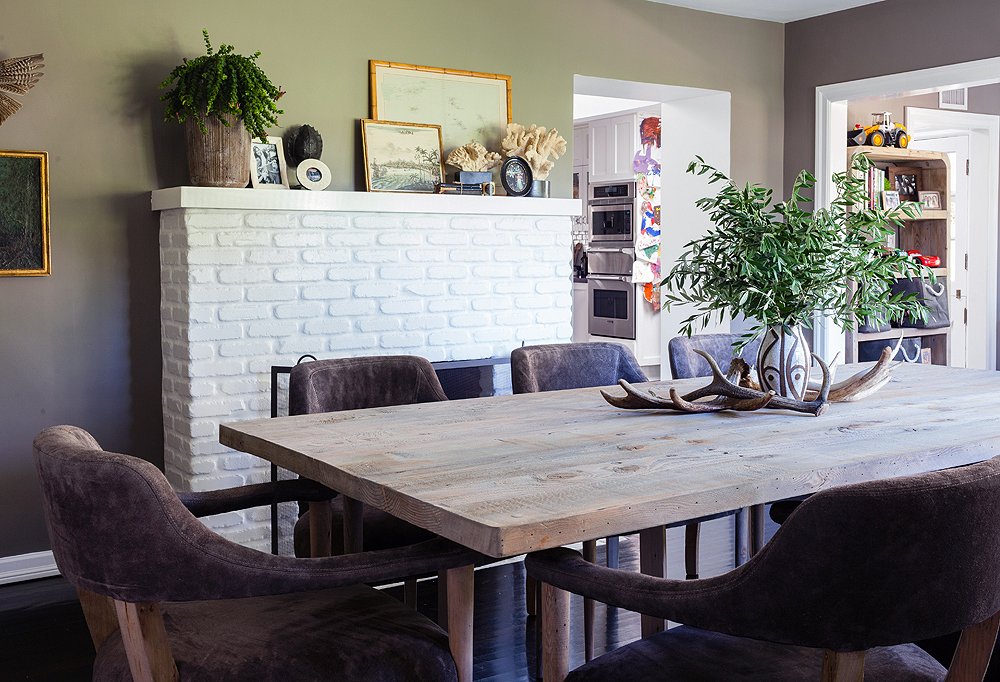 The Dining Room
Casualness trumps formality even when it comes to the rooms where Jason and Allison entertain. The gray dining room, which had formerly been used as the living room, has a relaxed elegance that invites rather than intimidates. "We used to have a formal living room, and we were never in it. It just didn't make any sense," Allison explains of the cozy gathering spot. "Sunday night dinner is a weekly ritual in here," she adds. "There's either friends or family here with kids. We put out a bunch of food; we have a very casual lifestyle in our house."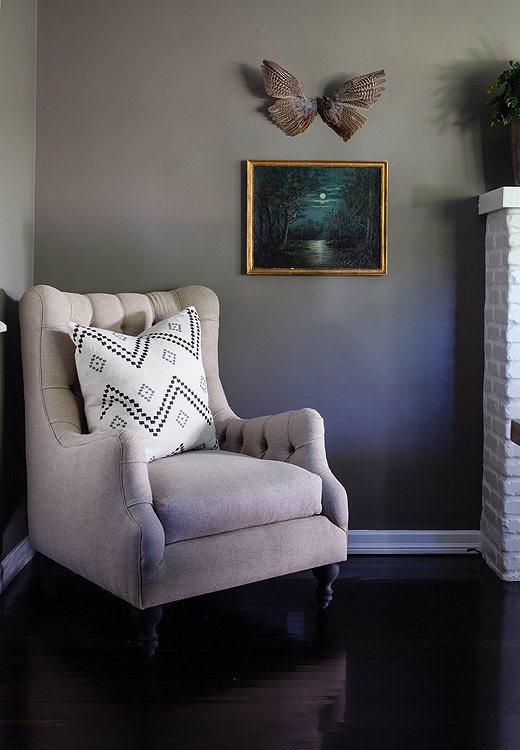 I'm not big on having a huge house. I just like walking in and having a nice, comfortable house. Someplace where you are in it and think, 'I feel comfortable here.'
The Kitchen
The kitchen underwent a major overhaul when they renovated and was redesigned specifically for family use. "We opened up one wall to the living room, redid the countertops, and did an updated version of the white subway tile," says Allison. The vintage O'Keefe & Merritt stove is an original piece that Jason found and had installed. "I love the history it brings into the house and the story that it brings," Allison says. In true family-friendly style, the kitchen pot rack doubles as a place to display the boys' artwork, and a peel-and-stick chalkboard on the refrigerator keeps schedules easily visible.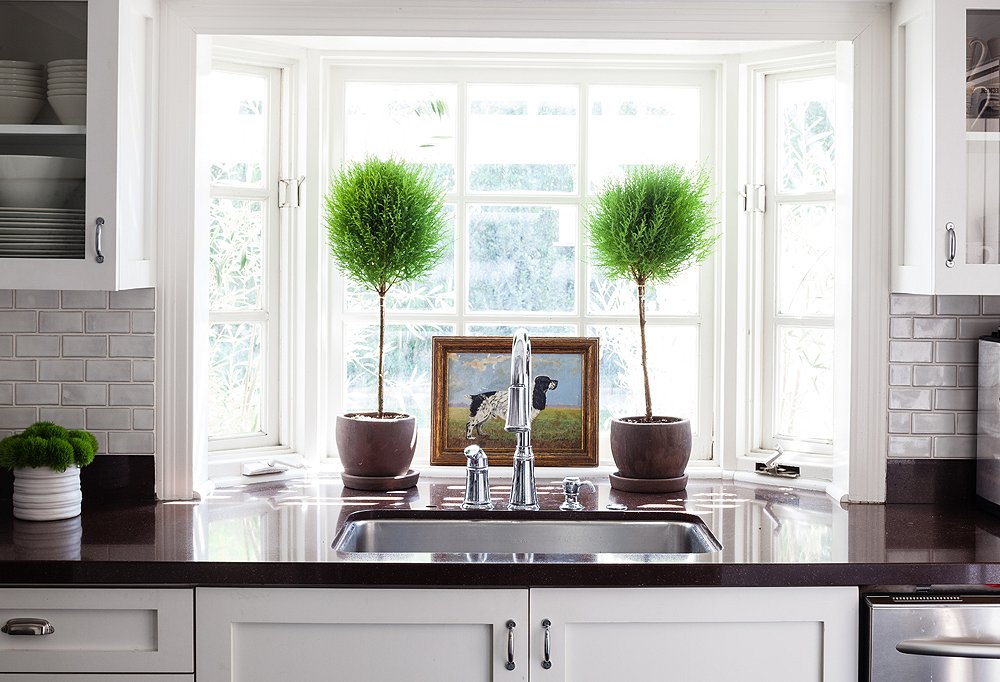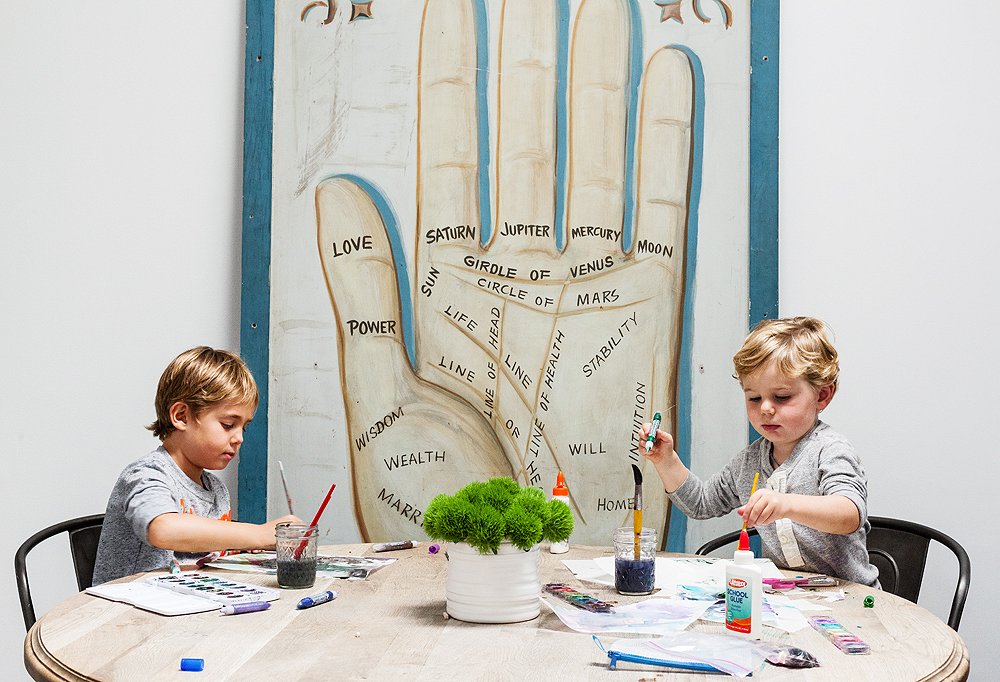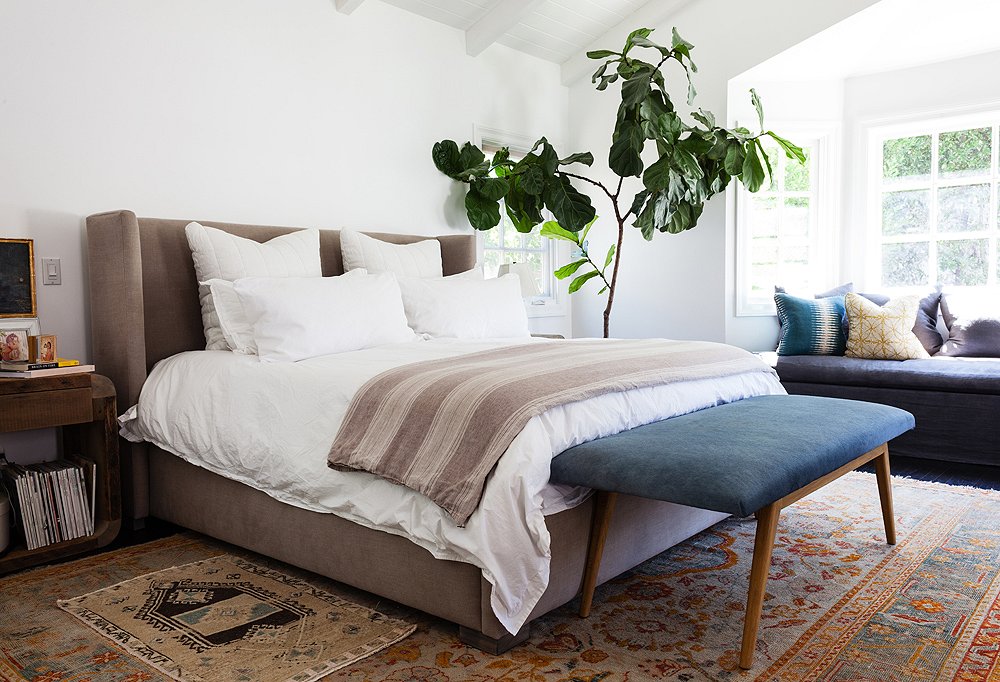 The Master Bedroom
"We have a great bed," says Allison about their airy, light-filled master bedroom (an add-on to the original house), where one of Jason's luxurious winged beds is the centerpiece. "I like the functionality of being able to rest my head on an upholstered piece versus a piece of wood," Jason adds. A streamlined midcentury-style Brownstone bench and simple white bedding from Matteo continue the dialogue for softness; a ripped and tattered Oushak rug from the late 1800s provides a lived-in vibe and warms up the dark-wood floors. "It belonged to my father, and it's my favorite piece in the whole house," Allison tells us. "That imperfection is what makes it so perfect."
Comfort plays into everything for me and all my designs. I believe that furniture is not meant to be looked at; furniture is meant to be lived in.
Tate's Room
A small stampede of animals find their way onto three-year-old Tate's bed, which Jason had made just for the room. And that's not lost on little Tate, either. "When parents from play dates ask, 'Where did you get that bed?' Tate looks at them and says, 'Um, my daddy made it,'" Allison says.
Judah's Room
Rather than bringing in a bed their five-and-a-half-year-old son would quickly outgrow, the design-minded parents went with a comfy oversize upholstered daybed custom-made by Jason. "Judah's a wild child. He likes to run and be free," Allison says of her oldest son, who can be found playing his guitar one minute and painting the next. Allison hand-painted the triceratops flag for him on his third birthday.