One of the questions we field all the time is how to mix it up when it comes to tableware. And with good reason! Who out there hasn't at some point spotted a set of eight to-die-for vintage dessert plates but didn't buy them because they weren't part of a full soup-to-nuts set?
So we've decided it's time to demystify the mix-and-match table by offering up two simple but effective ways to approach your place settings.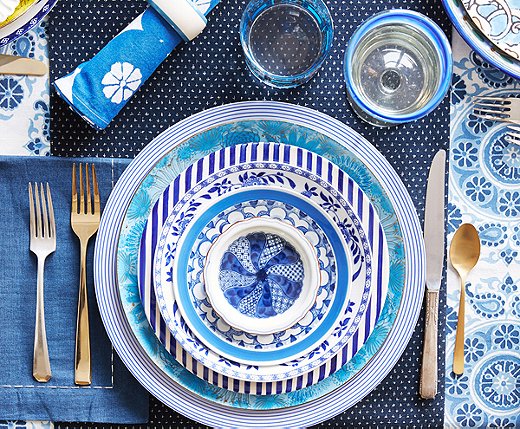 1. Consider Color (and Pattern)
Choosing plates in the same color scheme makes it virtually impossible for them to look mismatched—your eye (and that of your guests!) will read them as a cohesive set as long as they're all similar shades. When you're setting your table, be sure to reach for plates in a variety of patterns, layering stripes on florals on chinoiserie.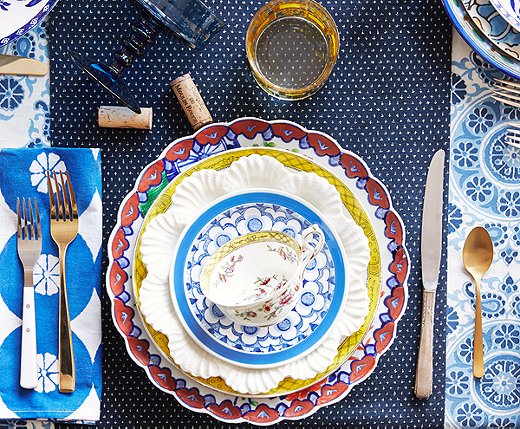 2. Play with Shapes
This approach gives you more freedom with your plate colors by switching the focus to shapes (but even then, a single place setting should sport no more than three main hues—think two bolds and a neutral). Look for plates that get interesting around the edges, whether they're square or scalloped. And layer them in a way that lets a peek of the plate below shine through.