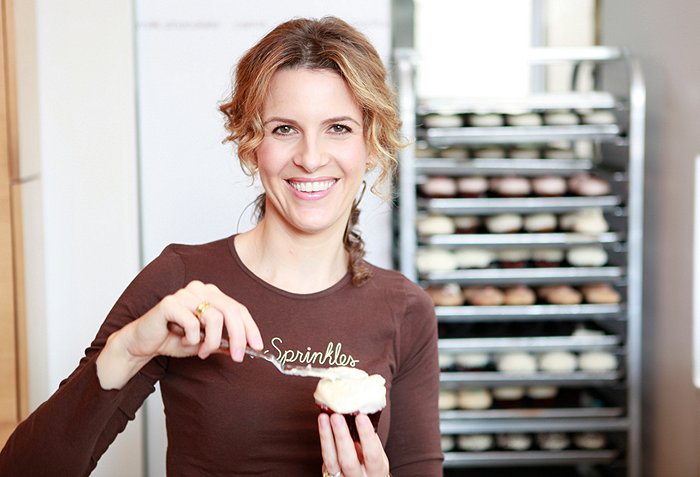 In the early 2000s, Candace Nelson was laid off. She'd been a go-getting tech-industry investment banker and fell victim to the dot-com bust. But rather than stick with the same and try to find another banking gig ("there really weren't any," she says, "that was the challenge—and opportunity—of my situation") she followed her passion to pastry school, began crafting celebratory cakes from her home, then wound up founding a little cupcake bakery you just might have heard of. Sprinkles was a huge hit, kicked off the cupcake craze, and now encompasses 15 stores in eight states. Talk about history in the baking.
Before you enrolled in pastry school, had baking just been a hobby?
"It was something I'd always loved to do with my mom. My dad was general counsel for a company's Asia division, so I basically grew up in Southeast Asia and when I was craving an American dessert I had to make it myself. I spent a lot of time in the kitchen with my mom baking up classics like brownies and chocolate-chip cookies."
When you were considering opening a bakery, how did the people in your life react?
"My friends and family were very supportive, though they may have been scratching their heads and just didn't tell me. Everyone else was a naysayer. No one thought a cupcakes-only bakery would survive, and certainly not in Beverly Hills at the height of the South Beach diet! Landlords didn't want to lease to us, so we ended up buying and closing a deli just to take over the lease."
Do you possess any traits—being super-organized, having a mind for marketing—you feel have been critical to your success?  
"I am definitely not organized—still working on that! But I am passionate, friendly, and love to talk about my business, which I did even when I was baking cakes at home. By the time the store opened, I already had a great network of customers."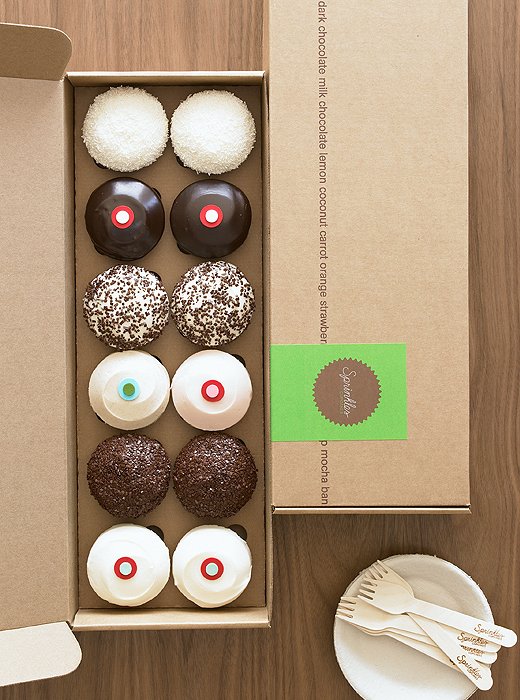 Have you run into any unexpected joys along the way? How about regrets?  
"This entire journey has been a joy. I make a living doing something I love. My one regret is that I didn't keep a daily journal because it would have made a great read someday!"
What's the one piece of advice you never got—but you wish you had?  
"Move quickly. Success breeds imitation and competition."
In starting a business, do you think it's more important to invent something consumers didn't realize they wanted, but now can't live without, or to improve upon something that already exists?
"Either strategy can work. With Sprinkles, I didn't invent the cupcake, but I re-invented it, elevated it, and made it appealing to a much wider audience."
Any recommendations for inspiring business-starting books? 
"Pour Your Heart Into It by Howard Schultz really spoke to me. I could relate to the passion for the business and for serving the customer."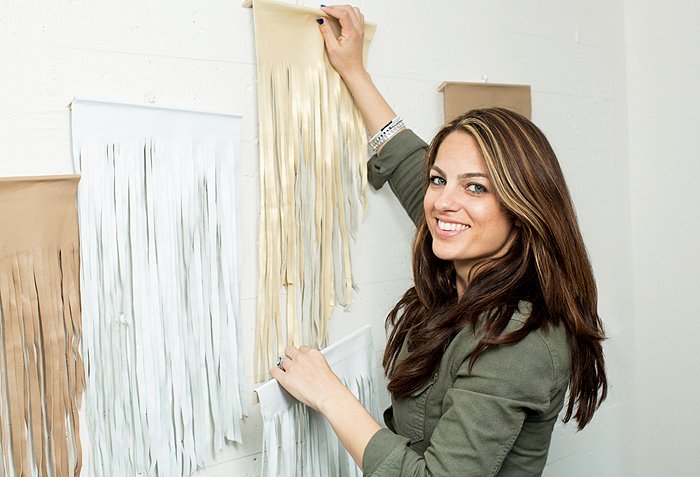 In late 2012, a seed of an idea took root in Nicole Farb's mind, quickly blossoming into a full-blown obsession. The then-executive at Goldman Sachs, who was also a crafting nut and Pinterest devotee, kept failing at recreating the cute DIY projects she'd spy online. "I was spending tons of time at Michaels, and my stuff looked like it was made by a four-year-old," she says. Thinking, as many entrepreneurs do, there has to be a better way, she started hanging around the Michaels parking lot and casually interviewing the customers. "I'd say 'Are your crafts successful, or are you frustrated?'" she says. It dawned on her that casual DIYers needed greater guidance and access to specific materials, and that seasoned makers weren't making much money. So she planted herself at their intersection and Darby Smart, her DIY craft-kit-by-mail company, was born.
What did you find to be your biggest obstacle in founding Darby Smart?
"Leaving a path that everyone believed in to go down a path no one understood. No one got it. And the constant questions—Why are you leaving? Are you having a crisis?—made me question myself. But ultimately, I believed that I could help change an industry I deeply care about, and that helped me overcome the self-doubt."
Has your Goldman Sachs background helped at all?
"On one hand, it's been easier because I think people assume that my background means I must be smart and hard-working, plus I already had a network in Silicon Valley. But on the flip-side, I had knowledgeable people telling me it was a pipe dream, that I was living in a cloud, that I would be just another banker trying unsuccessfully to found a new venture."
Did you already possess any skills that have carried over well? 
"One great thing about Goldman was that the younger people had lots of access to the more senior people, which helped me learn the lingo. Now when I talk to people, say potential investors, about Darby Smart, I'm able to engage in a high-level dialogue, making my point in a clear, concise way."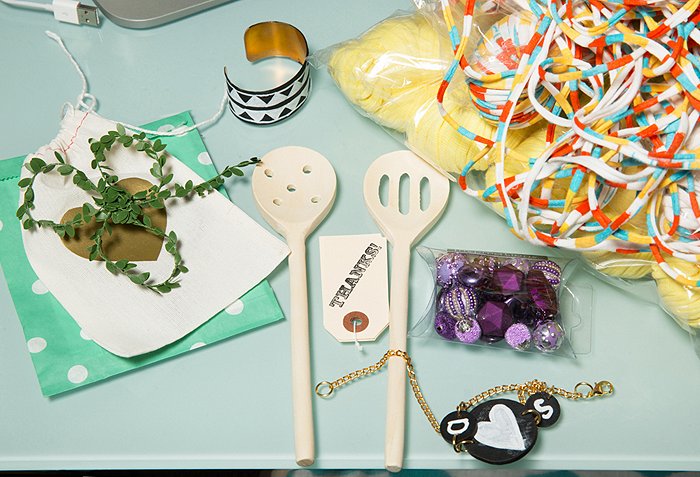 Can you point to any one thing that's been critical to your success?
"I am the queen of the random email. I've emailed CEOs from American Airlines to J.Crew and have a high hit-rate on personal responses. To write a successful email, you have to be bold—think a catchy subject line—and you have to be witty yet direct in your ask, but mainly you have to believe that you're deserving of a response. If you don't think you're wasting their time, they won't either."
Branding is so important for a new company—what inspired yours?
"The company is all about delivering delight and we try to do that wherever we 'meet you.' We wanted the name to sound like a whimsical, artsy, witty, trendy girl who makes her own jewelry and décor. And our colors, our logo, our site, and the box we mail to you are all aimed at bringing you a whimsical, joyous experience. Who doesn't want a little whimsy coming their way?"
What do you tell yourself during the moments of doubt? 
"In a way, starting a business is a selfish career, so I try to seek purpose beyond myself: we're going to change the world for millions of designers and crafters. I constantly remind myself of that. Not to mention that a start-up is a TON of hard work, and you'll suffer burnout if you don't have a mission beyond yourself. I feel like the people I talk to who dream of quitting to become a fisherman on a Cancun beach don't have a greater mission."
Darby Smart has been around for about a year. Is there advice you wish you could go back and tell yourself this time last year?
"Trust your intuition. What your heart is telling you with regard to business and hiring decisions is right."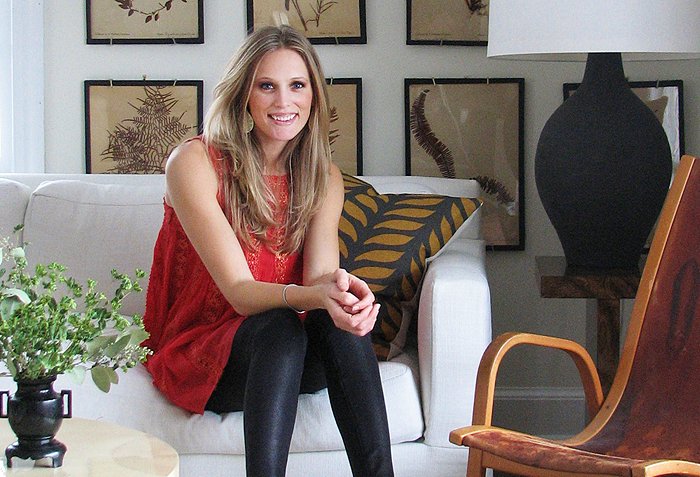 Washington DC-based Lauren Liess was sitting in a railroad conference, there as the PR rep for her dad's locomotive-manufacturing company, and realized she wasn't taking notes about train trends, but doodling designs for her new apartment. "It dawned on me that my heart wasn't in it," she says, "I'd always loved interior design. Why couldn't it be my job?" So the communications major went back to school, enrolling in a home-study design program. From there she started taking on side projects and blogging about design. After moonlighting as a designer for a year and a half, she was, happily, able to quit her dad's company ("he understood!" she says) and design full-time. Since then her neutral, natural interiors have been featured in magazines from House Beautiful to Domino, and she's put out a line of dreamy textiles.
How did you handle designing on the side while still working for your dad?
"My schedule was project-based and pretty flexible, but it still meant a ton of late nights and weekend work. Often I was up until anywhere from 12-3am. But, you know, it was OK. Once I decided I was switching into design, I felt like I had a lot of making up to do."
Can you point to anything that was a big turning point for you? 
"I'd had shots from some projects up on my blog, but then I got them professionally photographed. The very next day I got a ton of calls. The same projects! Good photography changed everything, so that's where I put all of my money at the beginning. I think I was paying the photographers more than I was getting paid myself!"
How do you keep up the momentum of your business?
"I always have a goal in mind—sometimes big, sometimes small. I actually have a binder with all my goals in it, and when I meet one, I check it off. I keep my list of current goals out of the binder and on a clipboard I use daily to make sure I'm on track because the day-to-day can bog you down. I love flipping through my binder to see past goals I've achieved like 'apply for an LLC' and 'get published in a magazine.'"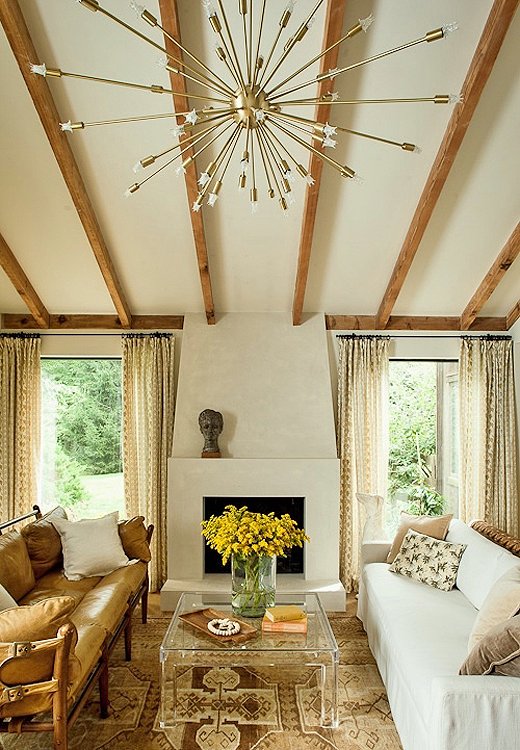 Have you made any especially smart business decisions along the way?
"Around the time when I was starting out, we bought a new house. I opened a huge no-interest credit card, decorated our place from top to bottom, and put shots of it up in my blog. Better Homes and Gardens picked it up, and it really jump-started my career. And we paid off the credit card, no problem. We've since moved and I did a similar thing in our new house."
For someone who wanted to follow a similar career path, do you recommend that they first start a design blog, or vice versa?
"I think it could work either way. I started my business first, which worked out well for my blog in that projects for my clients became instant, original blog content. Any time I put up a new project, that day I get calls from prospective clients."
Is there a piece of advice you'd love to go back and tell yourself at any point in the past?
"Yes: In business, let people earn your trust before you give it to them. I'm extremely trusting by nature, but have learned that peoples' words and actions can be at odds. In this business you enter countless relationships with contractors, manufacturers, employees, and salespeople, and they're not all good at what they do, even though they'll tell you they are. It's smart to question and constantly assess."