We recently teamed up with the always-amazing Luxury Collection Hotels and Resorts to send Andrea Stanford, our vice president of merchandising, designer and vintage sales, and two of our favorite bloggers—Katie Armour of The Neo-Traditionalist and Ashley Rodriguez of Not Without Salt—to this sassy Southern city. Check out Katie's and Ashley's picks for their perfect day in Charlotte, and shop the charmingly Southern finds inspired by our trip.
8:00 a.m. Resist the snooze button—you've got places to go and people to see! Our group's home away from home was The Ballantyne, a Luxury Collection Hotel, with deliciously comfy beds and the kind of Southern hospitality that'll make you wish you'd been born south of the Mason-Dixon Line. "I was blown away by the service," says Katie. "They knew what I wanted before I did!"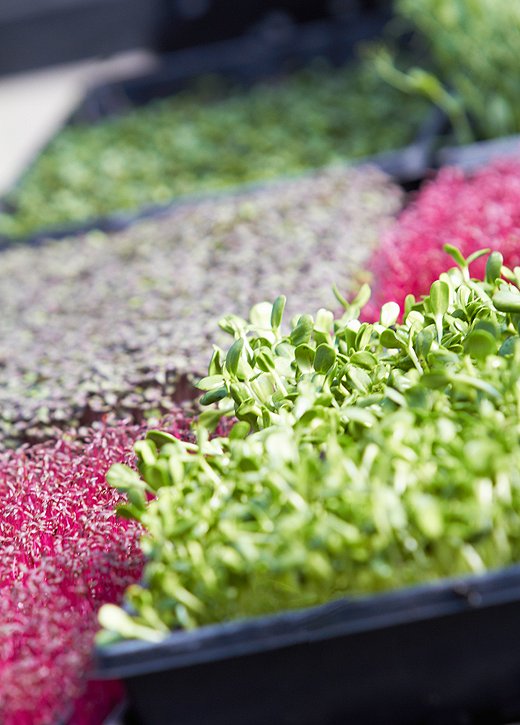 9:30 a.m. Schedule a private tour of Lucky Leaf Gardens to get a feel for the local agricultural movement. "I'm from Seattle," says Ashley, "so I loved seeing that the whole farm-to-table thing had made its way over here. Their farmers were a passionate bunch, and we got to try little snippets of pea shoots, sunflower sprouts, and popcorn shoots, which were intensely sweet."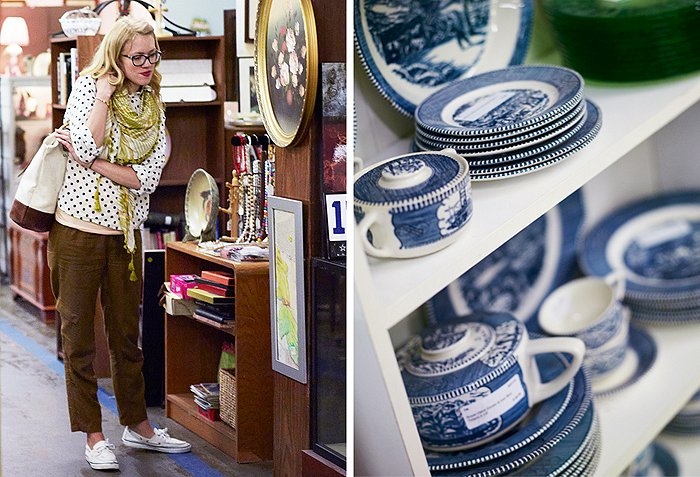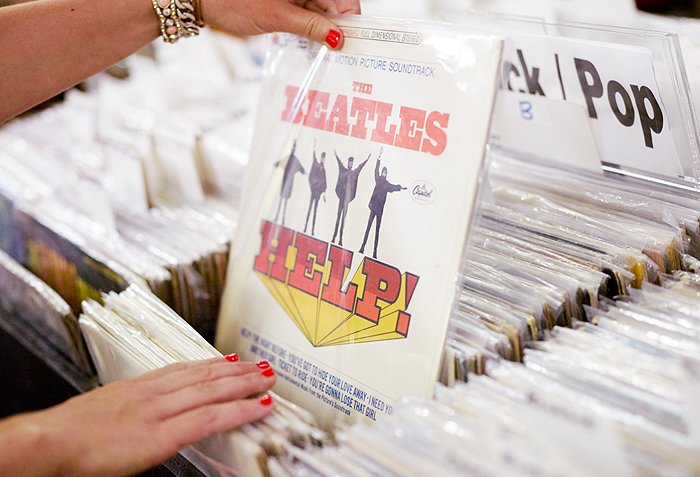 10:15 a.m. Dive into the treasures tucked inside the Sleepy Poet Antique Mall. "It was packed to the brim with more than I could have ever imagined," says Katie. "From tortoiseshells to vinyl records, there was a bit of everything. I loved the mix—the thrill of the hunt!" And while the hunt proved elusive for her (she didn't come back with anything), Ashley, an admitted tabletop junkie, picked up a black-rimmed enamel bowl and a gorgeous gray plate.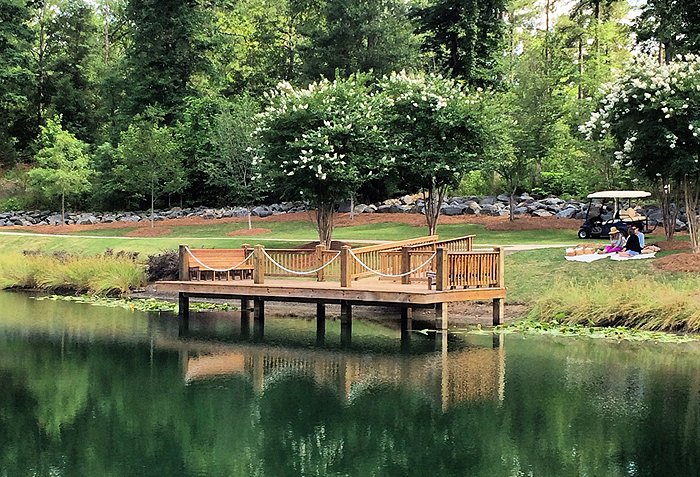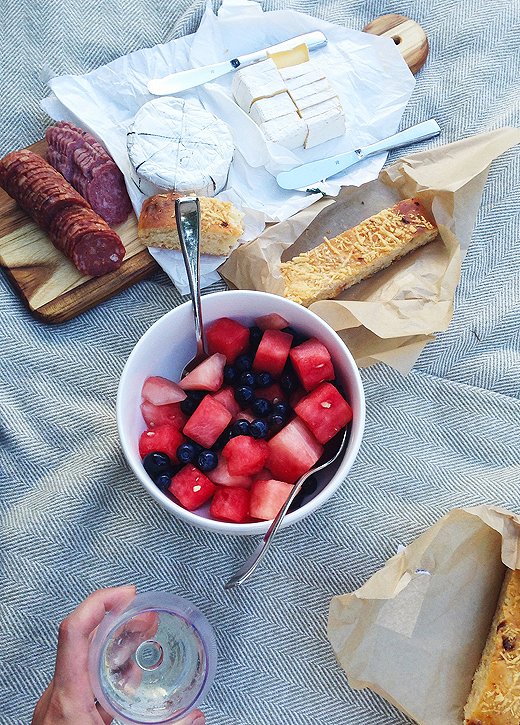 12:30 p.m. The hotel will pack you a picnic, and you can drive a golf cart out to its tranquil pond on the 17th hole. The girls lunched with the hotel's etiquette expert, who schooled them in the history of the picnic. "The men would go off on a hunt and bring along some preserved meats and other goodies so that they could just eat out in the woods," says Ashley. "The word picnic comes from the French and means 'a little bit of this and a little bit of that.'"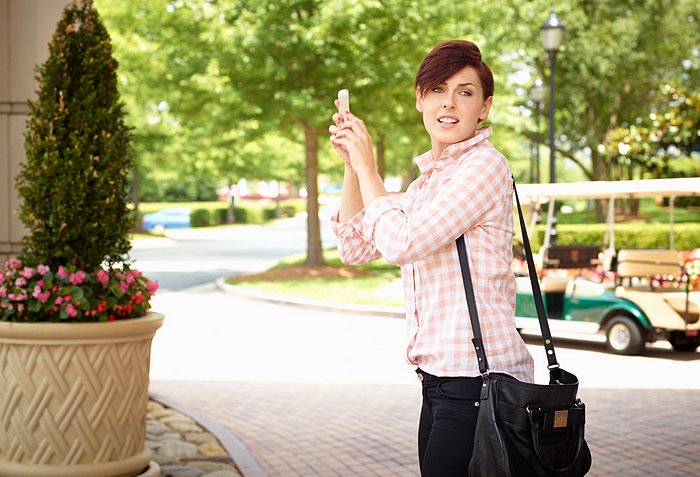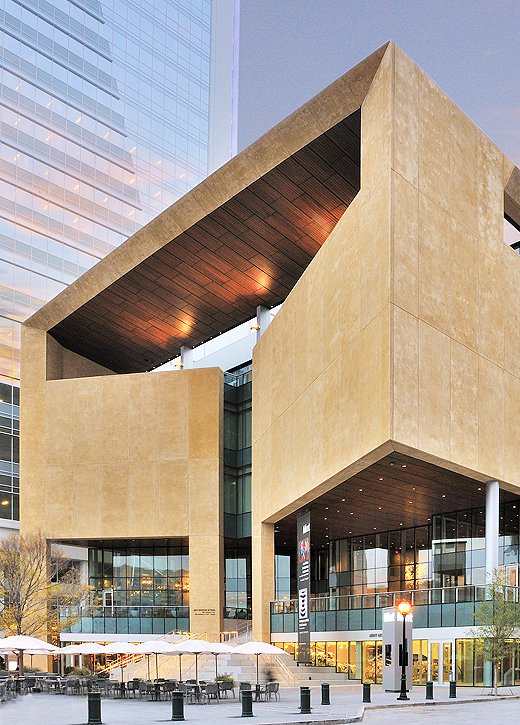 2:30 p.m. Explore the Mint Museum Uptown. Its Craft + Design exhibit, which showcases everything from textiles to jewelry to furniture, is a must-stop for design lovers. It also has an especially well curated gift shop. "Before heading off to a new city, I love to do my research," says Katie. "I read about its best restaurants, museums, attractions, and boutiques. Studying up in advance ensures you don't miss any highlights."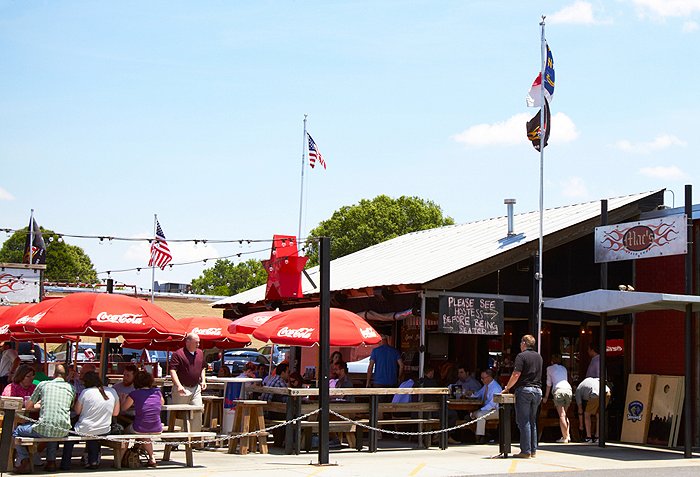 6:30 p.m. You can't come to Charlotte without having a little barbecue. And Mac's Speed Shop, a spot that's equal parts divey and lively, does some of the best. Get the brisket or pork; Carolina barbecue is known for its tangy, vinegar-based sauce. And don't forget a side of fried pickles—a Charlotte specialty. "Oh man, those were good," says Ashley.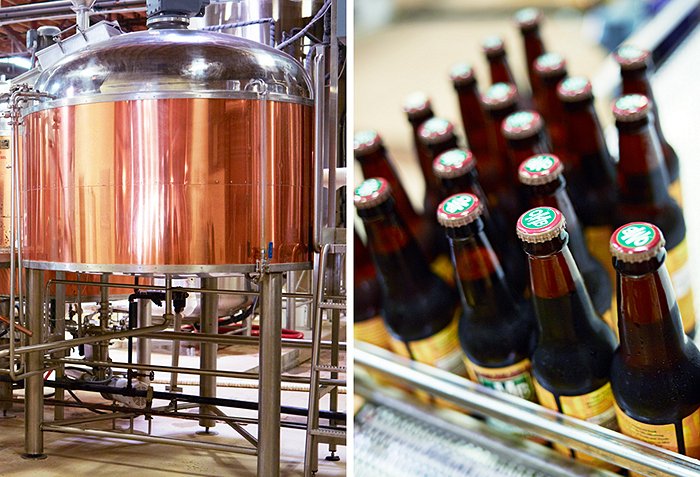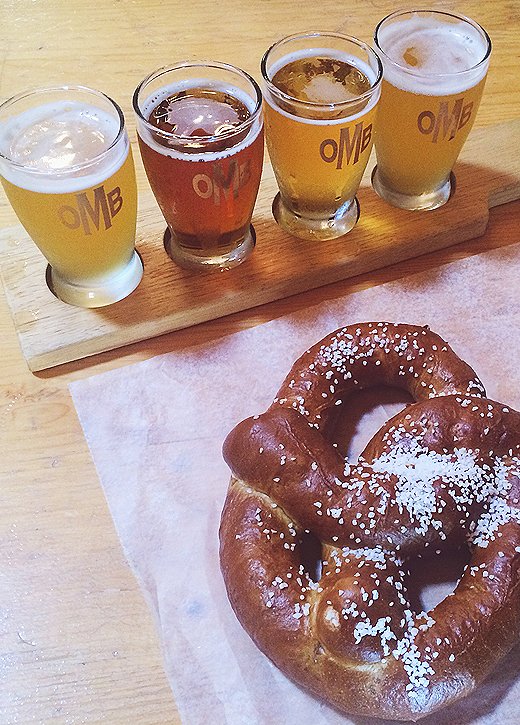 8 p.m. Craft breweries are huge in Charlotte right now. And the Olde Mecklenburg Brewery, which has a taproom styled like a German beer hall and a cool outdoor biergarten, was the first. Pull up a chair, order a cold one, and get ready for a good time. "I liked the pilsner best," says Ashley, "but they were all great—full-bodied while still being light, crisp, and refreshing."
Ashley's and Katie's Travel Essentials