With a new book out, a soon-to-launch lifestyle brand, Lemieux et Cie, and a brand-new upholstery line, Cloth & Company, set to take the furniture world by storm, design entrepreneur Christiane Lemieux is always on the go. "I don't have a lot of normal days," says the DwellStudio founder, who lives, appropriately, in the bustling heart of downtown Manhattan. "But it turns out I sort of like it like that." We recently caught up with Christiane to see where she likes to eat, browse, shop, and work in her SoHo neighborhood—and to get the scoop on her latest ventures.
Rise and Shine
"I get up in the morning, and generally speaking I am a short-order cook," Christiane laughs. "My kids have pretty advanced breakfast tastes… It's not just your average bowl of cereal. And sometimes it's two separate breakfasts! But I really like doing it." Christiane then heads out with Isabelle, 10, and William, 9, for the walk to school.
Market Watch
When a photo shoot for Cloth & Company or Lemieux et Cie is on the docket, Christiane heads straight to Dutch Flower Line to stock up on styling materials. "At the end of the day, there's maybe no better prop than fresh flowers," she says. "The flower market is a great place early in the morning—it's one of those true New York experiences. It's all condensed right on the same street, so you can get whatever you need. And it's just inspiring—the colors and the textures… It always puts you in a good mood."
The flower market is a great place early in the morning—it's one of those true New York experiences.
Walking Tour
The stroll home through SoHo is always good for a kick of inspiration. After eight years living in the neighborhood, Christiane has landed on a few go-to shops, including Warm, Ted Muehling, and Michele Varian. The showroom of American furniture maker BDDW is a particular favorite. "I find their attention to detail just mesmerizing," say Christiane. "I love the quality, and I love that it's made locally. It's kind of flawless in every way."
In Pursuit of Beauty
A couple of doors down is another font of inspiration, de Vera. "It's like a fairy tale," says Christiane of this curiosities-filled shop, which brims with artwork, jewelry, and rare vintage finds. "Divine" dark walls give the space an air of moody intrigue.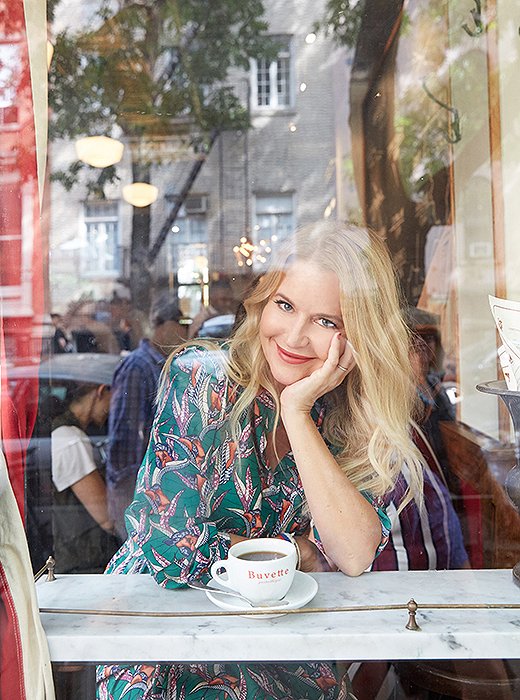 French Fare
It's no secret that SoHo and the West Village harbor some of NYC's top dining destinations. Christiane shares a few favorites. "I have a lot of morning and lunch meetings at Buvette because it's right near my kids' school. It's teeny-tiny, and it reminds me of Paris. It's like taking a mini vacation." The macrobiotic goodness at Souen also tops her list, along with seafood-centric Lure and taco mecca Tacombi.
Work/Life Balance
The afternoon might find Christiane back at home, deep in design meetings with her Cloth & Company team. "I'm trying to do business 2.0 this time around," says Christiane, who considered renting an office for the venture but opted instead to keep things close to home. The dining area of her SoHo loft now functions as a shared work space. "I really love the idea of people being remote and flexible," she says.
The Finer Things
"It started as an exploration," says Christiane of her second design book, The Finer Things: Timeless Furniture, Textiles, and Details. The goal? To help readers distinguish true quality in design and create rooms that stand the test of time.
Though immersed in the design world herself, Christiane couldn't find a comprehensive resource. "I was reading a whole bunch of things online, and I was trying to figure out what was true and what wasn't true," Christiane says. "I wanted to get the decor fundamentals from the best people in the industry." So she went straight to the source, interviewing interior designers and specialists and diving into research—a part of the process that Christiane, a self-described "supernerd," relished. The scope of the project grew with Christiane's curiosity, and the result is a must-have reference for the design obsessed.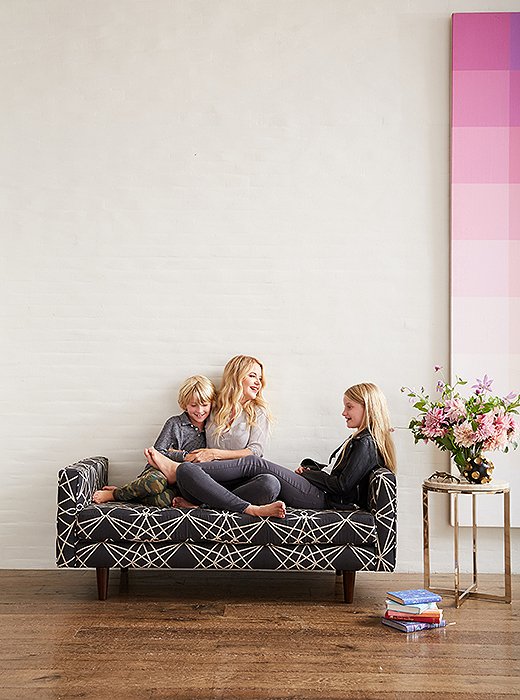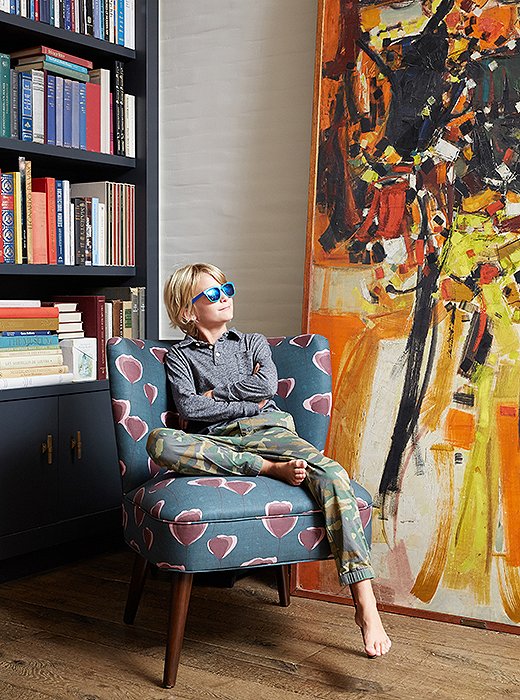 3 Key Takeaways from The Finer Things
1. Newer isn't always better. Centuries ago, furnishings were built to last. Antique pieces can often stand up to daily life beautifully—while adding tons of character to your home.
2. Don't save your best stuff. Rather than hiding away your fine china and glassware, why not use them every day? Over the years, your enjoyment of these high-quality pieces can help justify a higher price tag.
3. Choose quality over quantity. "I always go back to bedding," Christiane says. "A really good set of sheets is worth investing in. It will last you your whole life."