In five questions or less… Art Talks is a series that seeks to explore the inspiration behind the works by photographers, painters, and artists featured on One Kings Lane.
Below, we spoke with Toronto-based artist Christine Flynn about her photographs taken in and around Palm Springs, California. Her portrayals of landscapes oh-so surreal, pools bathed in golden light, and skeletal palms against big blue skies will leave you longing for leisurely days spent beneath a warm sun.
Barren Land and Nourishing Nostalgia
---
It's a very surreal, Mars-like landscape, but it's also incredibly healing. Peaceful, even. What do you gain, if anything, from being in the desert?

The desert is my happy place. Palm Springs in particular–with its combination of color, stillness and light. Even in its vastness, I somehow find the desert to be an intimate experience. You can make it your own. It truly inspires me, hence why I try to make a point of traveling there once a year. Whether hiking in the Indian Canyons or exploring Joshua Tree, something new unveils itself to me every time.
Nostalgia seems to be a key factor in your work. Many of your photos could pass as having been taken in the 60s or 70s, particularly those of hotel swimming pools. What is it about the pools in Palm Springs, why are they worth taking photos of?

The pool scenes are like capsules in time. Like when we used to celebrate the simple things in life: cocktails, caftans, bronzed bodies. And the camera truly captures something beyond the eye–like time travel. The Ace Pool photo I did years ago, it was taken at around 4:30 p.m., just as the sun was disappearing behind the mountain. It was precious time where the sun was fading, but the desert heat was still radiating and everyone was still humming. The pools in Palm Springs are where communities gather. It's like this today. I'm assuming it was like this in the 60s. And I have no doubt it will be like this twenty years from now.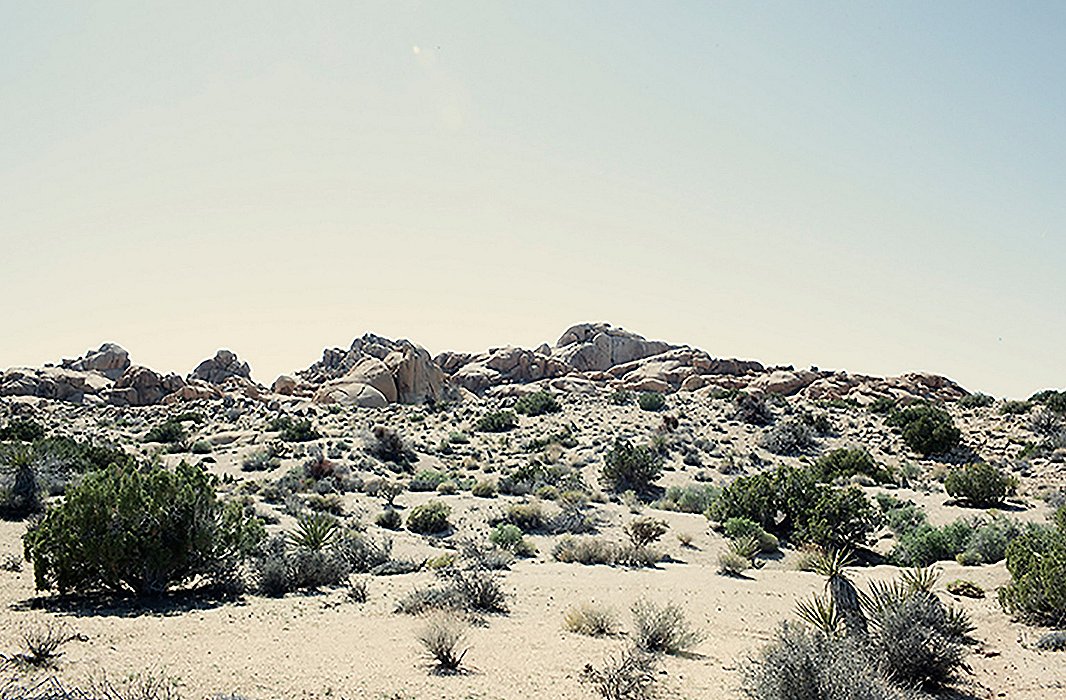 International Style and the Golden West
---
In addition to being a photographer, you're also a designer. With that in mind, what's your take on the city's architecture (i.e. "international style")? 
I could spend a whole day just photographing the iconic Palm Springs signage against the mountains. Like the pool scenes–they don't change. And they won't change for years to come. They're preserved to perfection. I also love the fact that all the architecture is really mindful about the environs. Nothing too tall and everything's integrated with the landscape. One of my favorite things to do is rent a bike and ride around the neighborhoods and see all the homes.
What does "the West" mean to you–is it truly a golden land?
There's just a magnetic pull between me and the West. It's hard to explain.  Nothing like an early morning in Palm Springs. The sun rises early, so my ritual is to wake up at 7 a.m., get an Americano and lounge by the pool, emptying the mind and marveling at the mountains, palms, and cacti. The West to me is about the horizon—what's beyond. I've always been drawn to vast landscapes, the desert especially. It's really a feeling… following that instinct. When something instinctually inspires you, follow it; it will never let you down.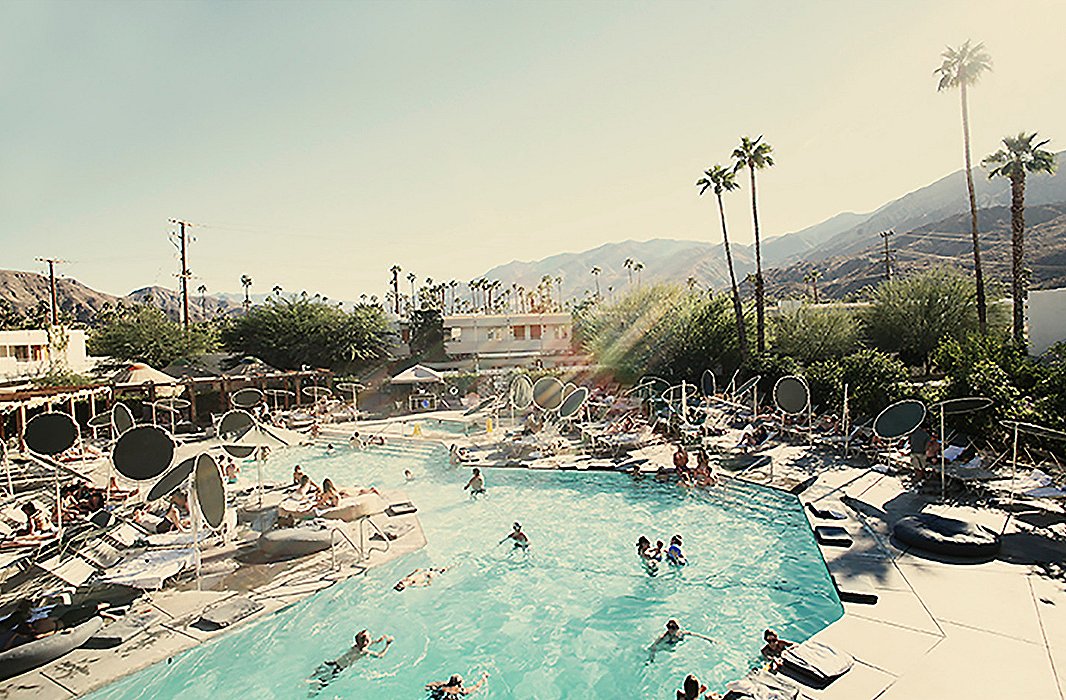 Shop Christine's work here (all pieces arrive pre-framed and ready to hang).