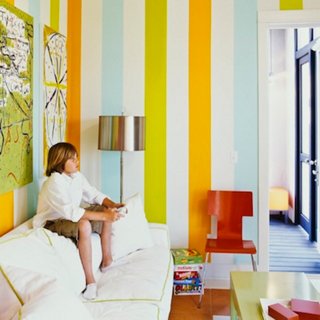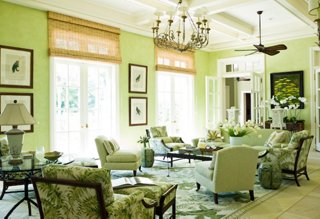 Lime Green
When planning a green room, we prefer to take inspiration from the inside of the lime rather than its darker skin. The lighter shade brightens and calms at the same time. It pairs nicely with a slew of neutrals including white, black, brown, and beige.
Tip: To keep a color like this from becoming too intense, use it in a room that gets a fair amount of natural light.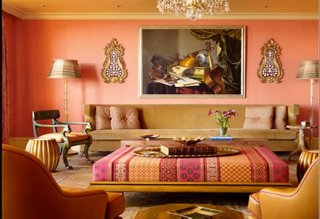 Grapefruit Pink
A mix of pink and orange tones creates a grapefruit color that is warm and inviting, not too mention flattering to anyone who enters. Pair with gold, dark pink, and orange accents for a rich, slightly exotic room.
Tip: Choose one strong statement piece—like this patterned, upholstered bench—to unite the colors in a space.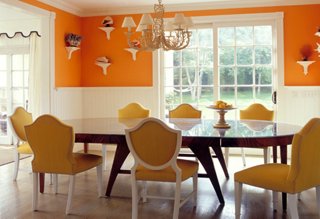 Orange
A dining room in bright orange proves that citrus has an refined side. By keeping the furniture and accessories restrained and elegant, this room is as formal as any done in navy or dark green.


Tip: A matching dining set is not a rule to live by. Pairing a dark wood table with gleaming white painted chairs allows each to shine in its own right.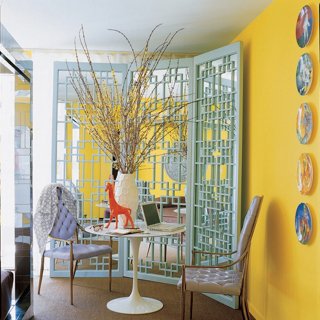 Lemon Yellow
For an instant burst of energy, paint one or two walls a vivid hue such as this bright yellow. Pair it with hits of sky blue, and you'll be waking up to a sunny day no matter what the weather is outside.
Tip: Use a large piece like this screen to keep the yellow from overwhelming a small space.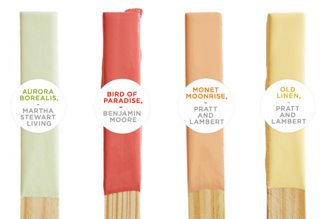 Our Favorite Citrus Paint Colors
Some of our favorite shades are slightly lighter than their natural counterparts, making them easy to incorporate into any room.