You Think Toile Is a Neutral
While most would consider solid-colored linen or cotton an ideal neutral fabric to ground a room, pastoral toile is your go-to choice for everything from an upholstered headboard to floor-length curtains.
History Lesson: Toiles were actually first produced in Ireland, in the 1750s, though they quickly caught on in France, where they became known as toiles de Jouy. Toile is French for "cloth," and Jouy was the town near Versailles known for manufacturing the fabrics.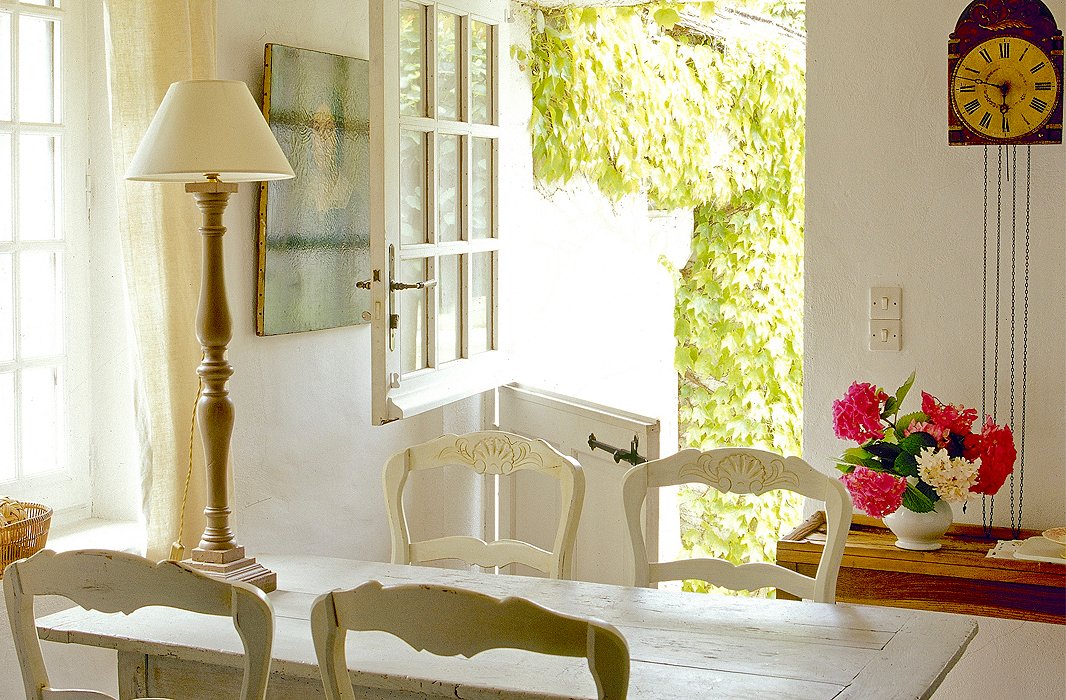 Your Wood Surfaces Are Whitewashed
While you agree that natural wood is beautiful, a whitewashed finish in your home is a must. This small farm table and the antique chairs have been given rustic allure with a creamy distressed finish, while the door and the walls have a chalky white glow.
History Lesson: Whitewash, a predecessor to paint, is made from slaked lime, salt, and chalk. In the 18th century, barns and farmhouses were coated with it as a way of keeping the buildings clean: When the whitewash flaked off, dust and sediment flaked off with it.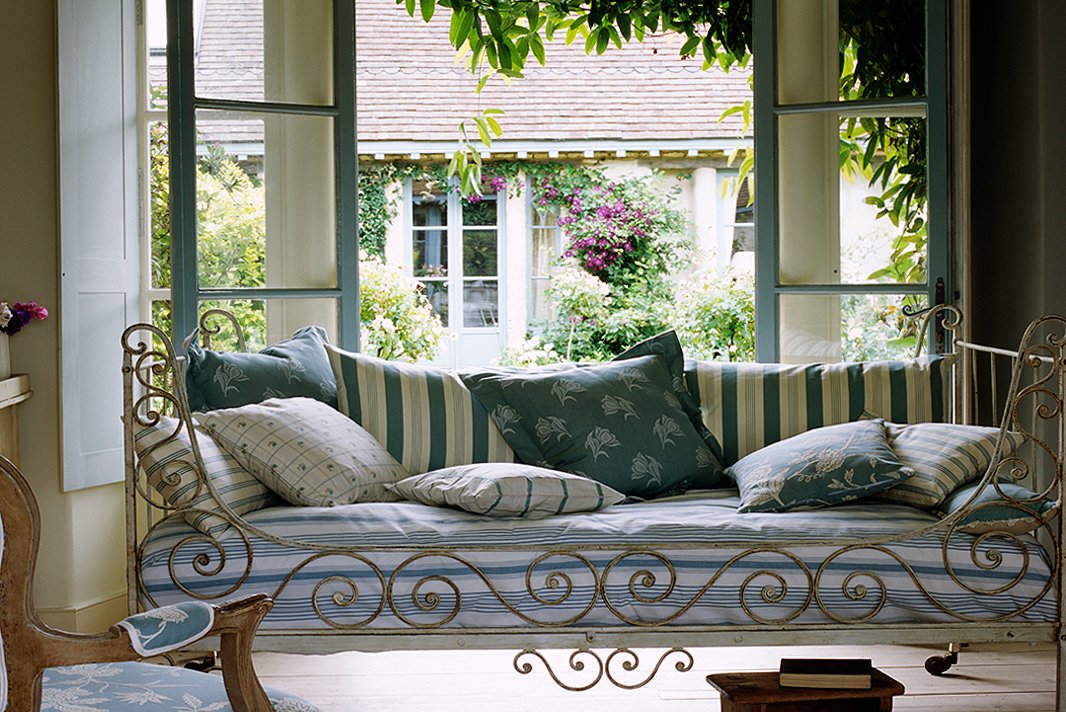 You Use Wrought Iron Indoors
Whoever said wrought-iron furniture was only for alfresco spaces is narrow-minded in your opinion. With a down insert and plenty of pillows, this wrought-iron daybed is made extra cozy for a living room and will last for centuries.
History Lesson: Before the Middle Ages, wrought iron was used primarily for weapons and tools. Starting in the 16th century, however, ironwork became sophisticated and highly decorative, as can be seen in gates throughout the French countryside—and the delicate scrolls of this daybed.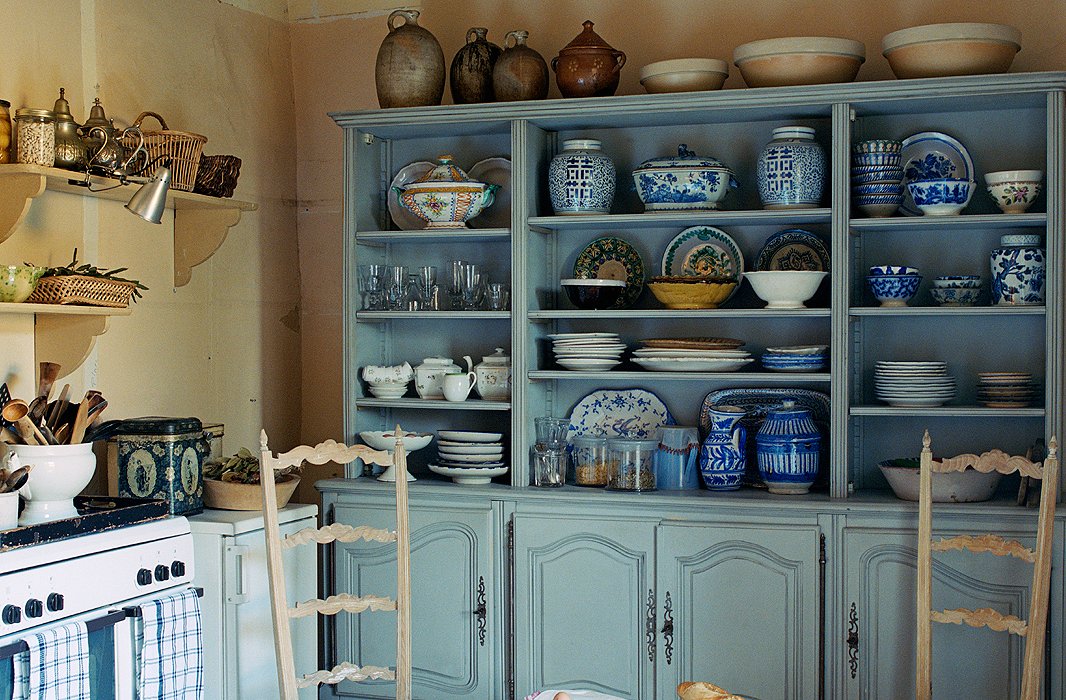 You Collect Blue-and-White Porcelain
Not only do you love blue-and-white porcelain and display it proudly, but you may have even designed your whole kitchen around a few favorite pieces. From the tea towels to the painted blue cabinet, this kitchen is an ode to blue and white as well as a spirited representation of French country style.
History Lesson: While most early French porcelain was produced in Normandy, it was at a factory in Nevers that blue-and-white chinoiserie porcelain was first produced… by three Italian brothers!