We're always enthusiastic about a fresh new look, but when a major trendsetting fashion company like Club Monaco gets deep into decor, we're all over it. We stopped into its global flagship on Fifth Avenue in New York's historic Flatiron District and were totally sold on the store's mix of home decor with cutting-edge fashion.
The goods are displayed in innovative ways against a vibrant contrast of vintage furniture and contemporary art. We found shoes displayed on a marble-top table with cabriole legs, jewelry draped across milk-glass cake stands, camisoles hung below a gallery wall—all in a striking old building in one of the Manhattan's most happening neighborhoods. The new look is rolling out across the company's other stores, each with a site-specific theme. James Mills, Club Monaco's senior vice president of global store experience, let us in on what went into their design rethink.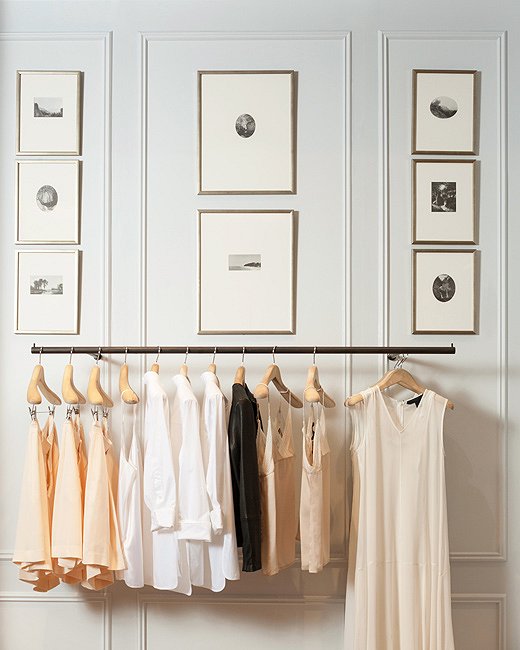 Tell us a bit about how Club Monaco is changing.
"We used the global flagship as our 'laboratory.' The in-house design team spent two years developing, creating, and curating every detail of this unique retail space. The team really put their hearts into every aspect of the design, taking chances on new materials, colors, vintage furniture and fixtures. We wanted to create a warm, residential, cozy environment that was comfortable. The flagship bridges fashion and urban life by housing two shops-within-a-shop: Toby Estates Coffee, a beloved Williamsburg café, and the Strand, Manhattan's iconic bookshop. They'll add an authentic New York experience filtered through a unique shopping environment."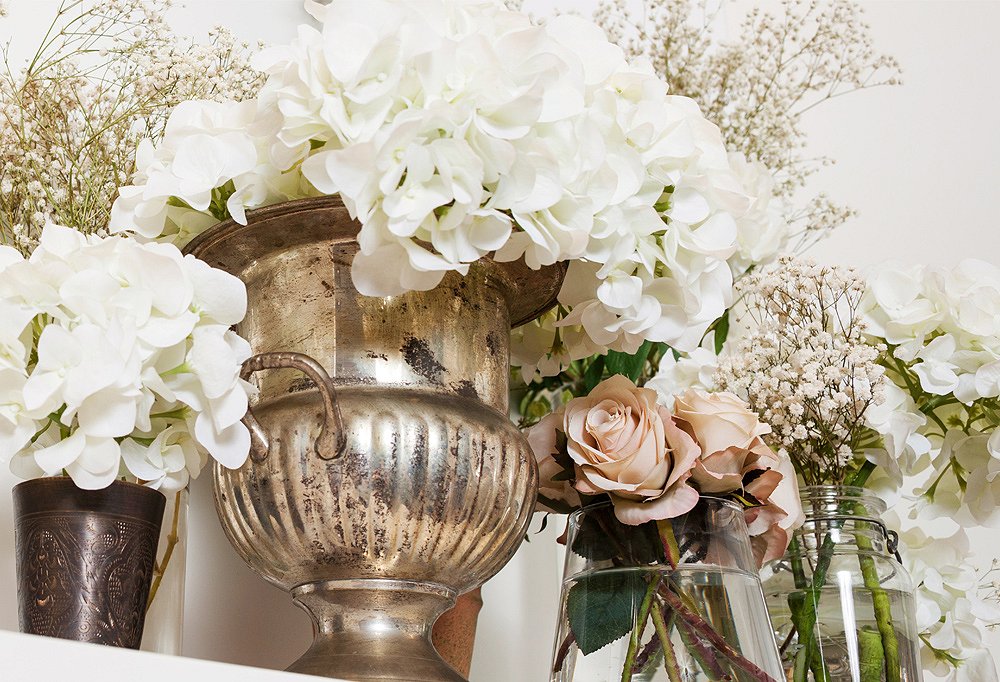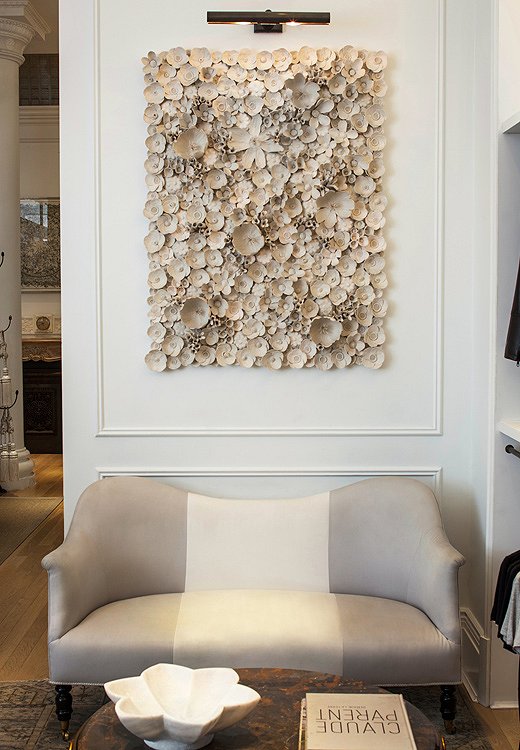 Are you a collector – and has that influenced the Club Monaco look?
"I collect a lot of art. I may actually have to move, because I've run out of walls! We've actually started to look at local artists for many stores. At the Fifth Avenue store, we commissioned New York artists to create pieces for us. One is a painting by Bob Moody that's in our coffee shop. For the new women's flagship in SoHo, we commissioned David Prentice, who's been living and working there since the 1970s. The interior of every store is curated to fit in its neighborhood, mirroring the area's culture and individuality."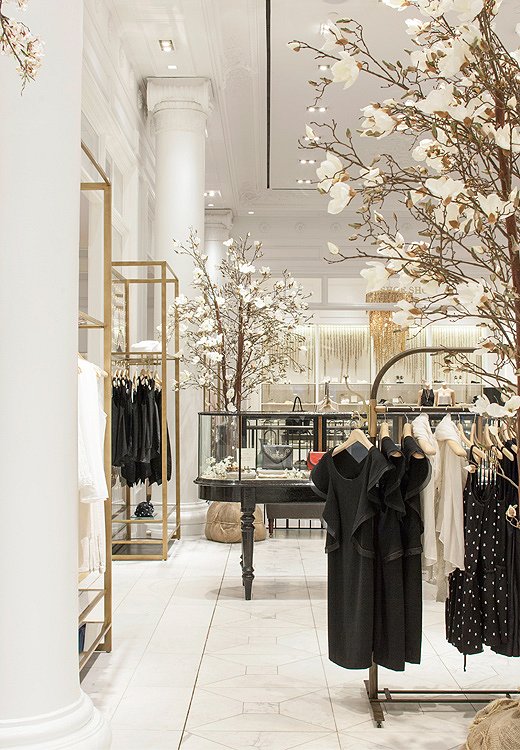 How will the spaces influence the store's decor?
"We really look at each store's building to 'tell' us what to do. We did a lot of restoration on the flagship. The columns were restored, and the plaster molding. The materials were all of the period, from plaster to marble to the tin ceilings. The main floor is many shades of white with different finishes. It evokes the timeless luxury of the Gilded Age department stores and shops that once lined the streets of the Flatiron District. The nostalgia creates a more intimate relationship with a customer."
How does vintage factor in?
"We approached the store design as if we were designing our own homes. We mixed eras, styles, and materials. The vintage items were found all over the world—Paris, Antwerp, London, Copenhagen, Beijing—and vintage creates a softness and realness, so people feel comfortable staying."
 What's the message you want your most faithful customers to take away from the remodel?
"Our message is simple: inspiration and comfort. The concept of the flagship is a way to bridge the gap between the worlds of fashion and culture. A few years ago we launched our blog, Culture Club. It's a visual collection of what inspires us and content created by all our friends behind the brand globally—based on the simple tag line 'Get inspired by what inspires us.' It narrates the message of our six cultural pillars: food, music, art, travel, fashion, and photography. These pillars inspire our designs, from the look of the stores to our fashion