Some call them pouches, others call them clutches, but we call these zipped wonders absolute must-haves. Once relegated to the inside of purses, where they are total workhorses when it comes to organizing, pouches are now purses in their own right. Among the fashion crowd the pouch is a favored style that pops up time and again during fashion week, hence our obsession. We gathered a few of our favorite styles, plus a few ideas for maximizing this versatile accessory's full potential. The only question that remains is how many do you need?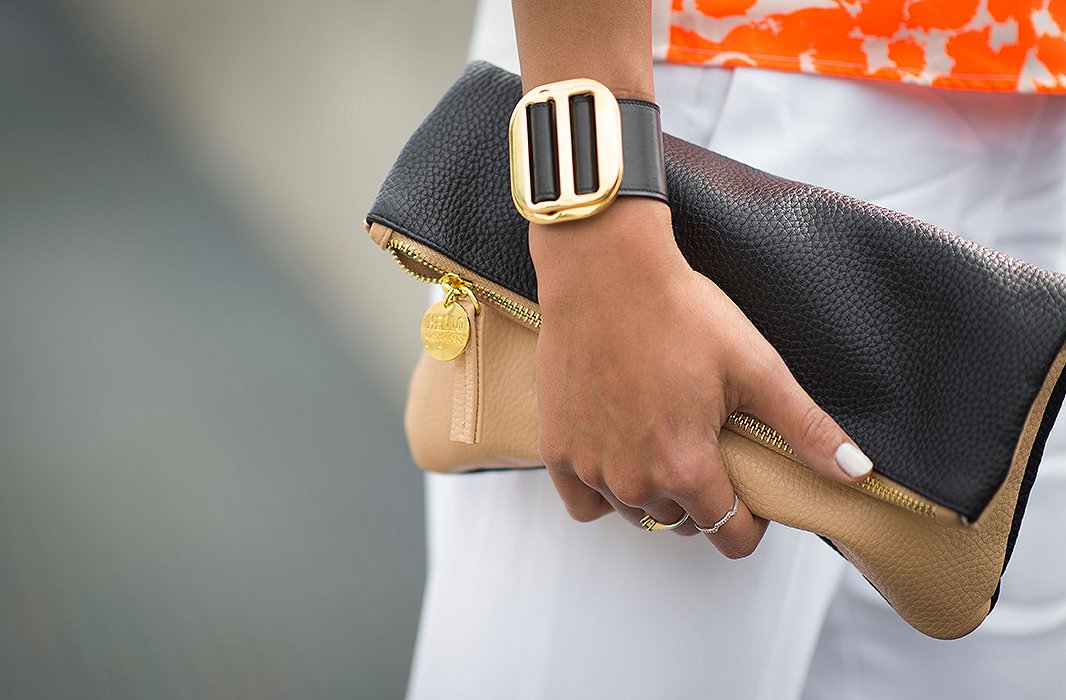 How to Nail the Look
1. Grab-and-Go Clutch
The styles that work best either as full-time clutches or pulling double-duty as organizing pouches in larger bags by day and clutches by night are those with eye-catching details like fringe or a playful pattern. When in doubt, a fun color gives even the simplest of pouches a boost of style.
2. Try a Fold
If you find a pouch that you love but seems a bit too big to function as a clutch, try folding it in half. A lot of clutches are actually intentionally styled that way these days. The only catch is that you'll have to empty half the contents to make the fold work, so prepare to make some touch choices.
3. The Pouch System
If, like some of us, the inside of your purse or tote is a jumbled mess of tangled headphones, stray business cards, and the like, pouches are a killer organizing strategy. Designate a pouch for each type of content: one for makeup; one for credit cards, money, and stray change; another for everyday essentials such as headphones, hand sanitizer, and the like.