Incense-Stick Pink
The shade: Darker than bubblegum, lighter than ruby.
The inspiration: After incense used in offerings finishes its slow burn, what's left is a delicate stake as bright as Pixy Stix.
Where the color lives: On temple walls, in flowers sold by roving vendors, and in lanterns, tassels, and textiles.
How to use it: A larger Berber or kilim rug (or multiples, sewn together patchwork style) lets you celebrate this color in a chicer, more nuanced way than, say, painting your walls magenta. To further dial up the drama, add in a couple of pillows—floor or accent—in a bolder version of the same shade. Bamboo or rattan furnishings enhance the exotic, night-market feel, while cozy sheepskins and the glint of metal accents add layers of luxe.
Sticky-Rice White
The shade: Call it what you want—off-white, dirty white—but we're talking about white with some character to it.
The inspiration: Considered the soul of the meal, rice is ubiquitous in Vietnam, topped with meats and veggies, pressed into patties to be eaten by hand, and mixed with coconut milk for dessert.
Where the color lives: In statues' smudged faces, the matte exterior of unglazed pottery, romantically crumbling walls, and baskets and barrels filled with beans, onions, and cloves of garlic.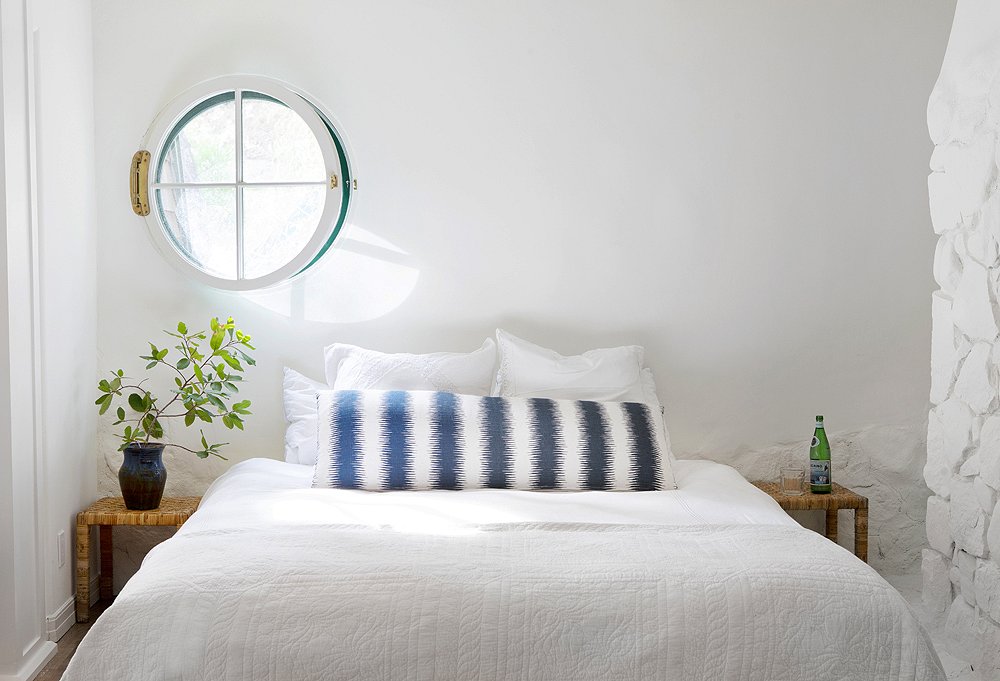 How to use it: White is especially serene in bedrooms, where sleep is the aim and you're less likely to spill something like a plate of spaghetti. As for achieving this color, think white with depth, so paint or whitewash it over stone, brick, bead board, or even lath. The goal is to have tons of texture and maybe even some of the original surface color peek through. (Check out designers' fave whites here.) Complete the thought with white-on-white linens. An embroideredquilt? Divine.
Banana-Leaf Green
The shade: Deep green with hints of blue or gray depending on the light.
The inspiration: Vivid, oversaturated banana leaves, which turn a darker, richer shade after being wrapped around food and cooked.
Where the color lives: In ripe melons, rickshaw shades, vines wildly crawling up walls, and well-loved fishing boats and nets.
How to use it: A little bit Beverly Hills Hotel, a little bit Heart of Darkness, this jungle-mania Martinique wallpaper is a look we love and covet in equal measure—wild thing, you make our hearts sing. Dramatic prints and patterns look best decorating small, jewel-box spaces like powder rooms and entryways, as they tend to overwhelm big, open rooms. When it comes to accessorizing this palm print, we're all about sleek, sophisticated details in brass and black lacquer, and maybe even a pop of incense-stick pink.