One of my favorite things about fall is the bounty of amazing gourds and pumpkins available at the farmers' market. Arranging a few together on a sideboard or a tabletop is a classic way to bring a touch of the season inside, but this year I wanted to put a glamorous spin on this earthy arrangement. Scroll down for my step-by-step guide to creating stunning copper-leaf pumpkins.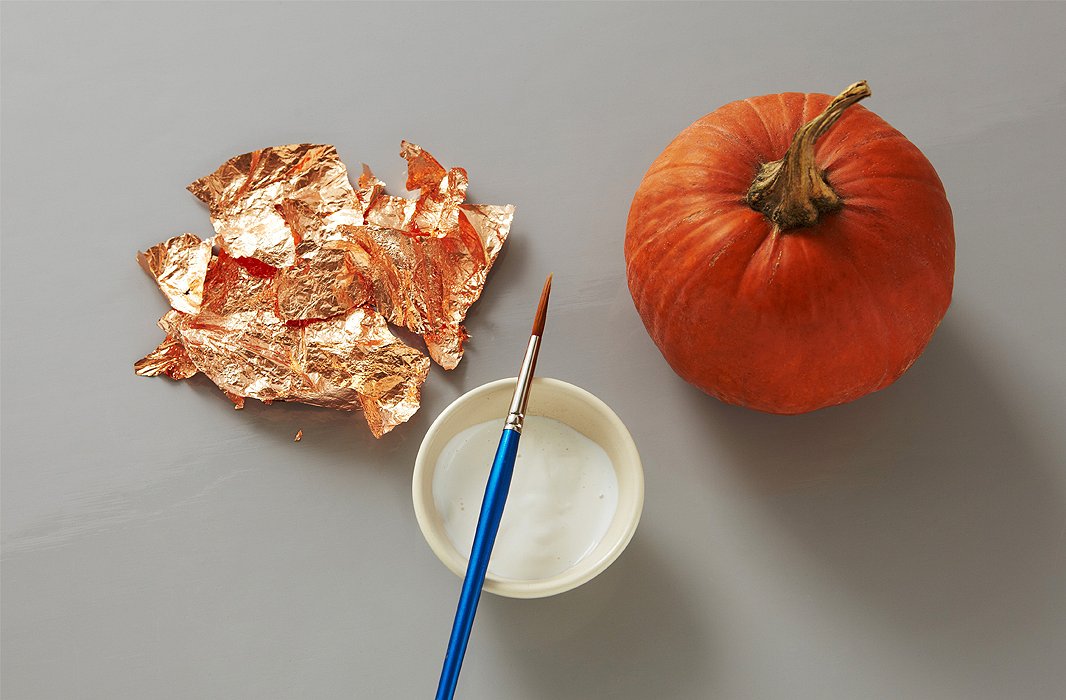 What You'll Need
A pumpkin (or 2 or 3)
2 clean, soft-bristle paintbrushes
An 8-oz. tub of water-based size (I used Dux)
Copper leaf (I used Schaibin)
Step 1: Paint
Begin by painting the pumpkin with the water-based size. It goes on milky white and dries clear and slightly tacky.
Step 2: Cover
Once the size is dry, apply the copper leaf. Place the copper pieces onto the pumpkin until the entire surface is covered. Pro tip: A paintbrush is helpful to maneuver the delicate leaves.
Step 3: Smooth
Finally use the second clean paintbrush to smooth out the gilded surface and brush away the excess copper. The more you smooth the copper leaf with the brush, the less visible your seams will be.