If you think white bedding is boring, think again. Whether you add a punchy coverlet, decorative pillows, or keep it monochrome, pure white sheeting lets you embrace any look you can dream up.
Clean Slate
With white as the foundation, anything goes for bedding extras. Playful additions, like this ikat quilt, geometric throw pillow, and tweed boudoir shams, are your moment to infuse personality into the look.
Cloud 9
There's something so ethereal about a light blue bedroom. Add white bedding and the look goes from serene to downright dreamy.
Supporting Role
When a bedroom already has a few bold elements, like this amazing lattice wallpaper and shapely headboard, it's great to keep the bedding simple and subtle.
Bright Whites
In a sea of emerald, sage, and jade, bright white bedding adds some serious pop and becomes the unexpected star of the room.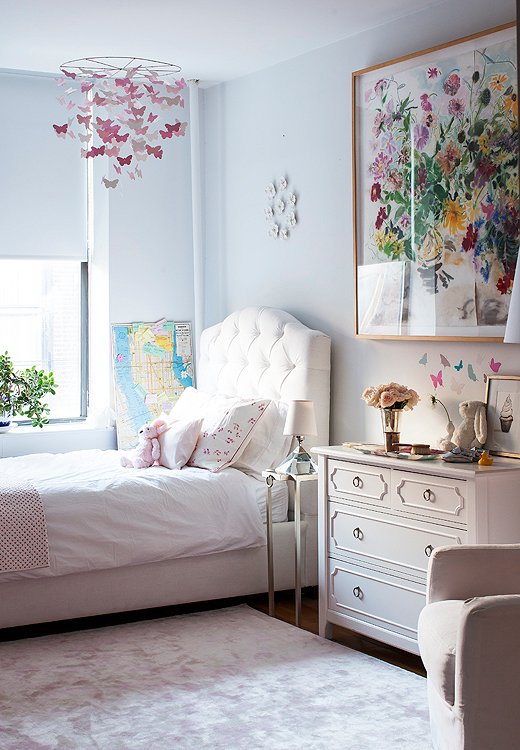 Kid-Proof
Kids' tastes change by the minute but simple white sheeting is one thing they'll never get sick of. Just add and subtract youthful throws and pillows to keep up with their evolving style.