Fashion an Outdoor Living Room
If you're lucky enough to have an oversize front porch, fill it out! Create plush seating areas with sofas, armchairs, coffee tables, garden stools—which will make the space feel just as comfortable as your indoor living room, and will be perfect for hosting spring and summer soirees.
Idea to steal: You don't have to have an entire suite of matching furniture. Make different materials and finishes, like the woven wicker and natural teak here, feel cohesive with outdoor cushions and pillows in a matching palette.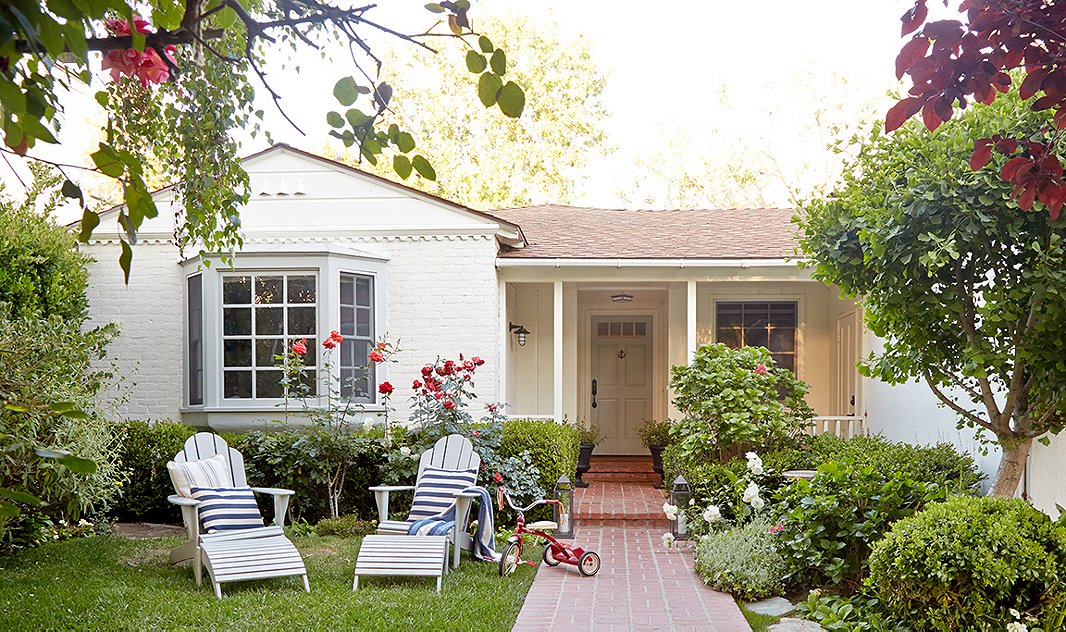 Take to the Lawn
Don't have a porch on which to relax and enjoy the great outdoors? Take to the yard instead. A classic piece like the Adirondack chair will look right at home on your lawn—and is sturdy enough to hold up to the elements.
Idea to steal: If you're worried about your front yard looking too junky, add a few accents to give it a more finished look. Extra details like coordinating ottomans and outdoor pillows go a long way in creating a more considered feel.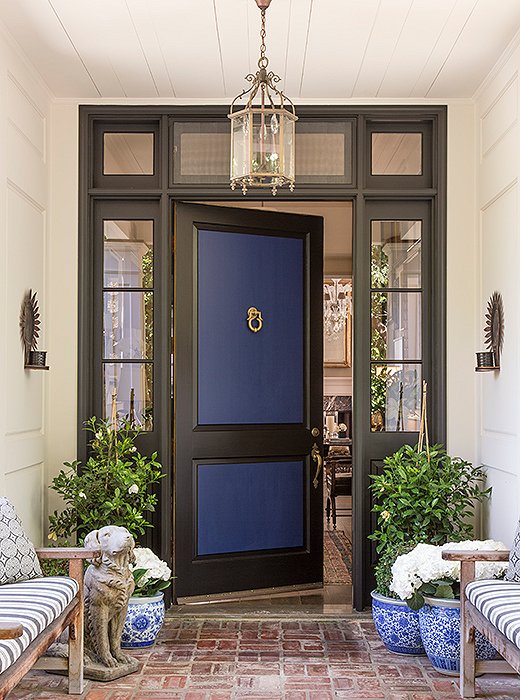 Create a Contrast
Make neighbors and guests do a double-take by giving your front door a two-toned look. Here, the matte blue of the door's inner panels really pops against the dusty gray, and coordinates nicely with the chinoiserie pots.
Idea to steal: Even if you don't have a large porch space, it's still possible to bring in furniture and accents. Smaller pieces like benches, plus a few elevated accents like outdoor pendant lighting and sconces, will bring a newfound polish to your home's facade—and actually make the space feel much bigger.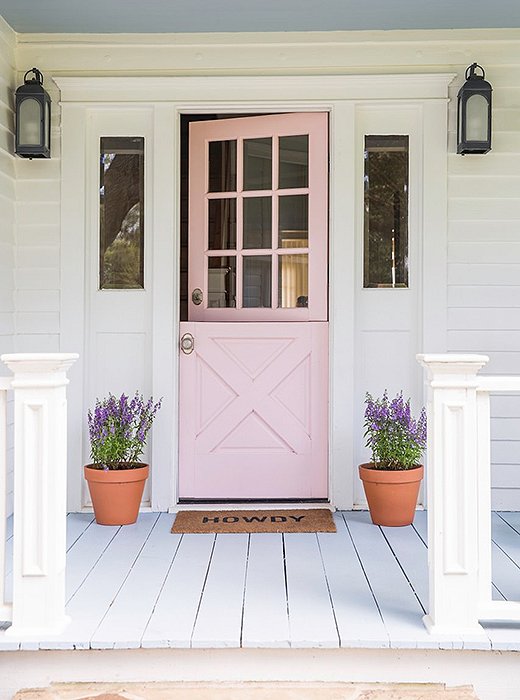 Keep It Sweet and Simple
Giving your home curb appeal doesn't necessarily mean going all-out. Sometimes the simplest approach is the best approach. Here, a painted door flanked by lanterns and terracotta pots creates a light, lovely, and inviting look.
Idea to steal: Simple doesn't have to be boring! Add a hint of personality with a cheeky or personalized doormat to give guests a warm welcome.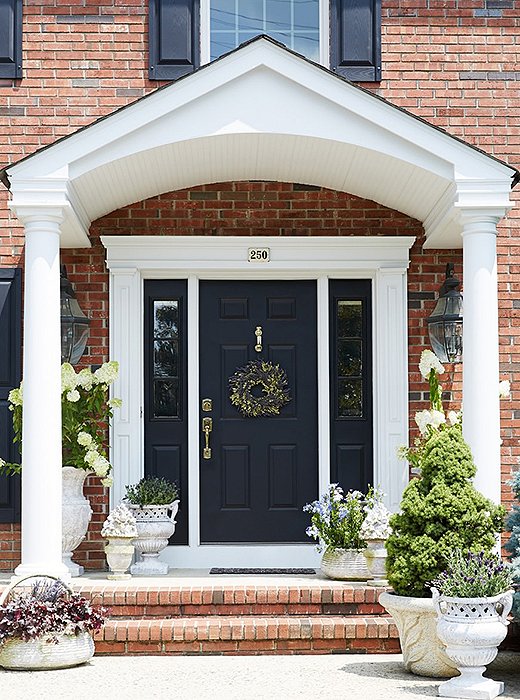 Fill Out with Plants
The power of potted plants should not be underestimated, even if you do have a front garden filled with manicured hedges and sprawling blooms. From hydrangeas to small evergreen shrubs, a variety of florals and greenery is certain to add lush appeal to your front-door look.
Idea to steal: When it comes to the pots, stick to one material (like the neoclassical stone pieces here) and mix it up with varying styles and height to create a layered, lived-in feel.
Fence Yourself In
When it comes to curb appeal, there's nothing so quintessentially American as the white picket fence. We love this more laid-back take, which is pulled up closer to the house for a cozy look that feels at once classic and fresh.
Idea to steal: It's all about the accents: an address plaque, a flag, and a vintage lantern or weathervane will only up that all-American appeal.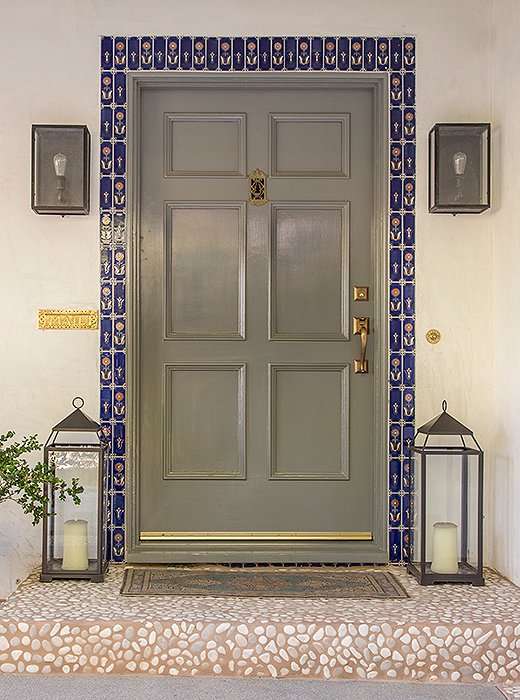 Tile It Up
Into a more eclectic look? Give your front door unexpected embellishment by framing it with painted tile. Here, we love how it's paired with a natural pebble porch—a unique, Mediterranean-feeling detail that's certain to make a lasting mark on guests.
Idea to steal: Keep the accents simple and symmetrical to avoid overwhelming and overcrowding the space.