Outfitting Chairs
Playing on the power of pairs (two pillows, two chairs) ups the visual impact of leopard while lending it an orderly, even traditional feel, a clever way to tame any out-of-the-box pattern. And though leopard print itself seems like an inherently rule-breaking decorating choice, it does abide by a few rules, number one being that it always (yes, always) looks killer paired with chic touches of black and metal.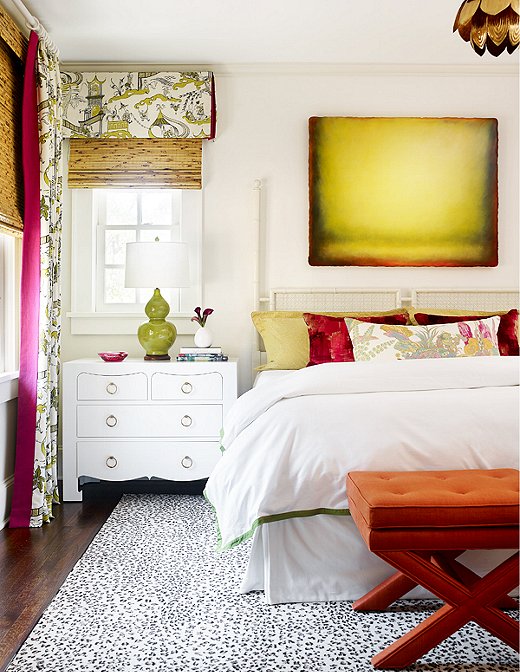 Dotting a Rug
Bedroom decor tends to head in one of two directions: neutral, tranquil, and serene, or outfitted in the boldest of design choices you weren't quite willing to commit to in your common areas. But a leopard rug, when paired with white walls and linens and muted fall shades, lets you toe the line between both. And its stain-hiding abilities make leopard a smart choice for the floor—just make sure to rotate your rug every so often to even out wear.
Covering Pillows
Consider a leopard-print pillow your starter leopard. It lets you walk (or maybe tiptoe) on the wild side without the major buying commitment that a larger piece demands. Many top designers even consider it a neutral, thanks to those brown and black tones, which means that it works in visually quiet rooms just as well as in over-the-top spaces.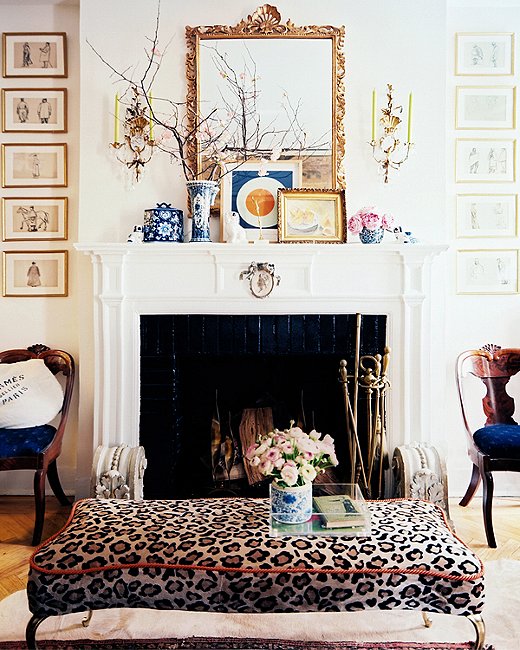 Wrapped Around an Accent Piece
Leopard print lends a dose of devil-may-care attitude to traditional rooms and is a fun update for antique upholstered furnishings in need of some love. And lest you think it would look out of place when paired with more-classic pieces, it actually riffs refreshingly off mahogany accents and blue-and-white china.
Up Your Design IQ
No one loved a leopard rug quite like famed French designer Madeleine Castaing (1894–1992), who really started the craze by installing it in many of the homes she decorated (she felt it hid muddy footprints). She often paired it with what came to be known as Castaing blue, her signature turquoise.