If there's one thing presently topping our editors' want-it-bad lists, it's cool, crystal-clear Lucite. Below, you'll find all the reasons we love it.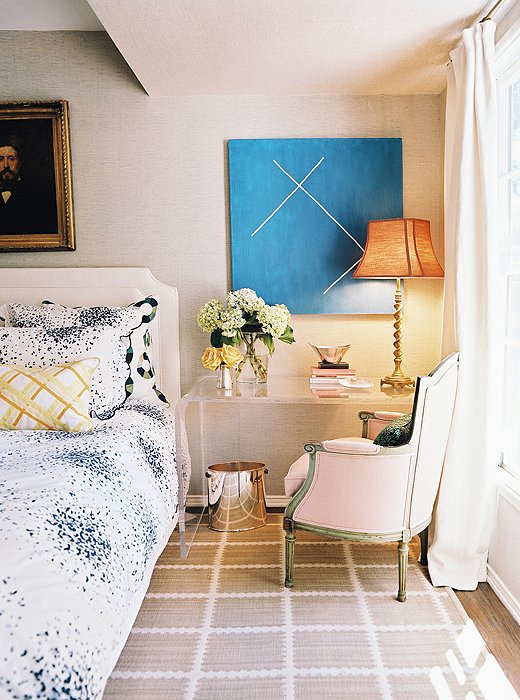 It looks at home in all room styles.
Got a traditional dining room in need of a boost? Opt for Lucite chairs. Need more storage in your mod loft? Consider a Lucite bookshelf or side table. Space stuffed with cool flea-market finds? Balance them out with a pair of Lucite lamps or a bar cart.
You can consider it the ultimate neutral.
It's not as expected as anything in the gray or brown family, which makes it the perfect counterpart to a space done up in mix-and-match patterns. Its sheen, while neutral, can also read glam in an almost metallic way like a well-placed hit of brass or silver.
It's ideal for smaller spaces.
Transparent furniture has a minimal visual footprint, making it almost disappear—poof!—into the background. And at first glance, anything you place on it will appear to be magically floating.
Lucite brings a modern edge—and a little bit of a 'high-heel' feel—to a room. I love using lucite coffee tables when there's a gorgeous rug I don't want hidden.
Both guys and dolls dig it.
Lucite pieces possess an inherent coolness that even the most design-phobic gent can get behind, and he'll appreciate it even more when he realizes it's long-lasting and easy to clean.
It's both timeless and futuristic.
This design-forward material—technically acrylic glass, whether it's called Lucite or Plexiglas—dates to the 1930s and was wildly popular in the '60s and '70s, but it looks like something that jumped out of a Jetsons episode in the best way possible.
Most furnishings have a lucite doppelganger.
This crystal-clear material has been used on everything from bar carts to wingback chairs to tape dispensers, which means you can dip your toe into the Lucite pool by starting with a small accent piece or cannonball into the deep end with an anchor piece such as a dining room table.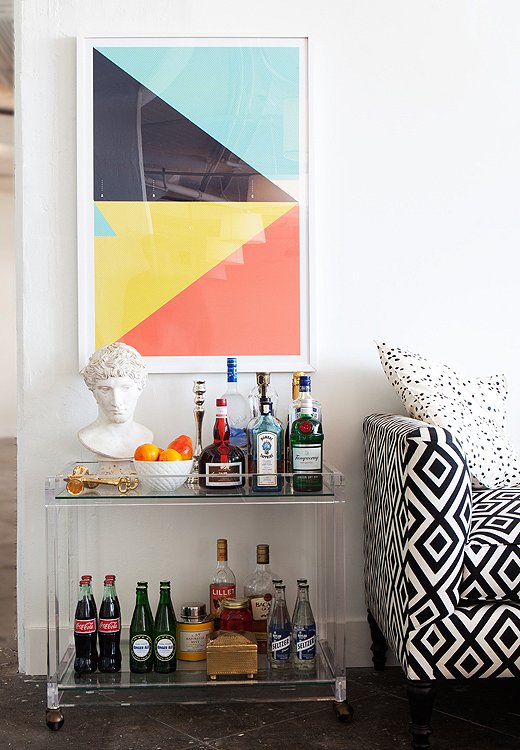 Translucent pieces are amazing at serving a purpose, but not distracting from other items in a space.