With a brand mission—"Fewer, better things"—that speaks directly to the prevailing consumer mindset and a carefully curated assortment of pebbly leather bags and accessories, divine alpaca scarves, and perfectly tailored wardrobe essentials, San Francisco-based Cuyana is quickly becoming a go-to label for fashionable women everywhere. Even its colors seem to hit just the right note (how to choose from elegant tan, rich navy, and eye-catching cobalt?).
As beautifully tailored as the brand's clean, confident, feminine aesthetic, Cuyana's offices and showroom in San Francisco's Union Square house a young, ethical business buzzing with optimistic energy. We chatted with co-founders Karla Gallardo and Shilpa Shah about everything from their muse to how they're setting out to refashion the fashion world.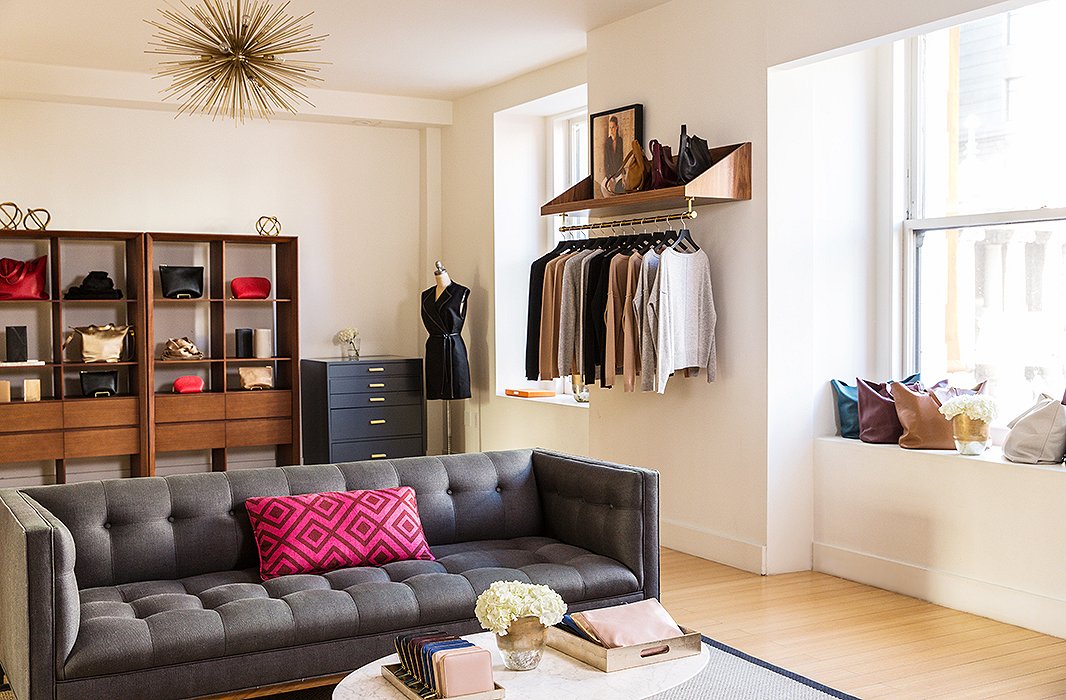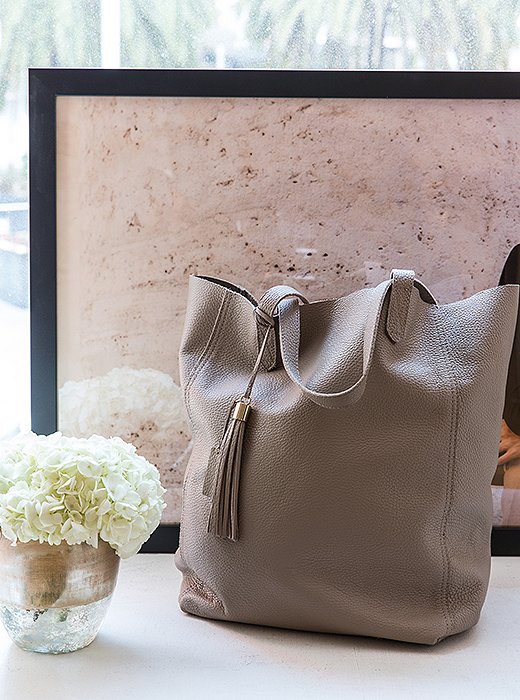 What in your background led you to create Cuyana?
Karla: I grew up in Ecuador, and given the financial conditions there, it's really a culture of having fewer, better things. For me, moving to the U.S. was quite a shock. Anything of good quality was really expensive. And I realized that people were buying things without knowing the story behind how they were made—even though people often love to know those stories. Cuyana was born from seeing the lack of quality in the things we tend to buy here.
Shilpa: My family is Indian, and when we would go back to India, I noticed how differently we shopped there [versus in the U.S.]. Great attention was paid to the stitching, to the craftsmanship. I felt some emptiness in the products we were buying in the U.S. They didn't have that emphasis on quality and didn't carry as much meaning. And that was, I felt, a story that needed to be created and told.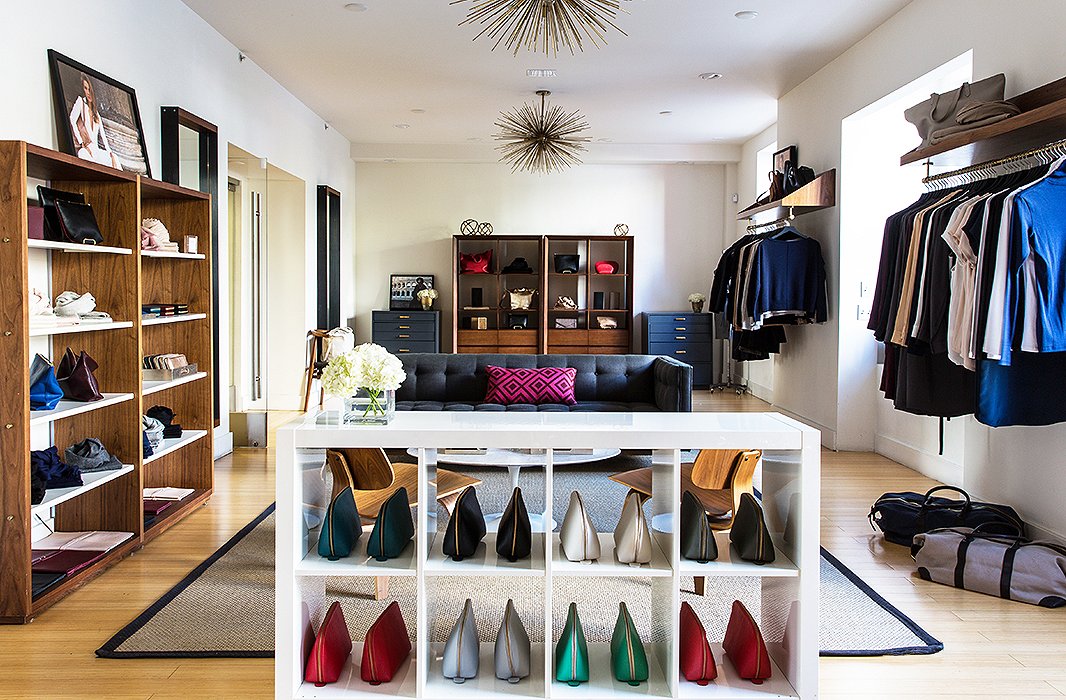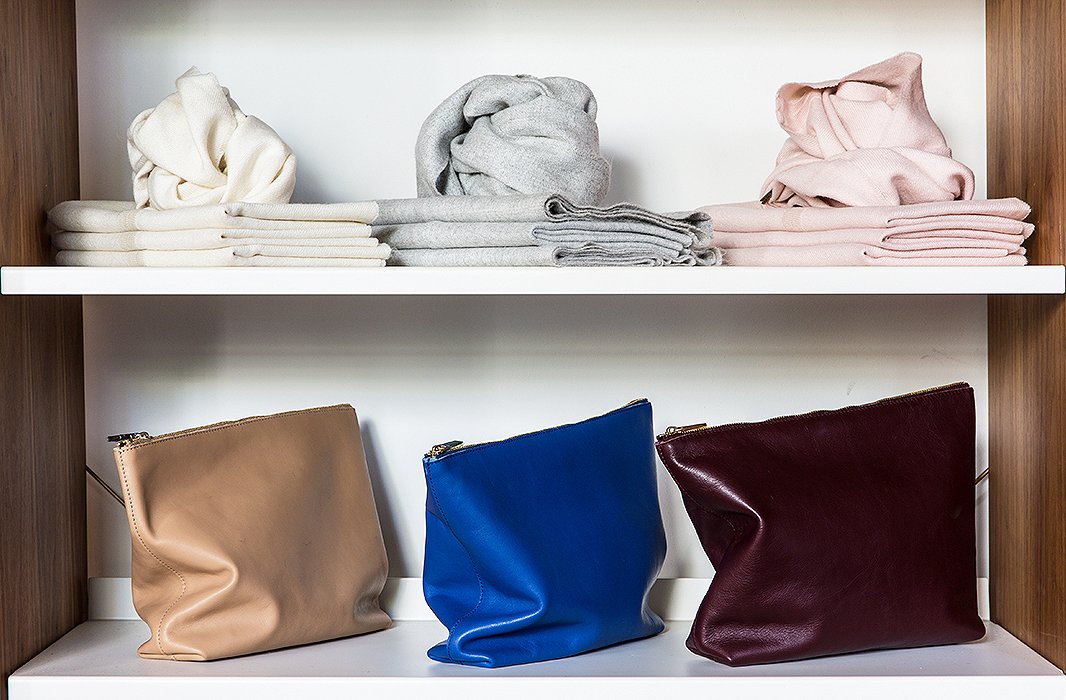 At what point in your careers did your paths first cross?
Karla: I'd moved to the U.S. for college and then worked in banking. But I missed working more creatively and wanted to make more of an impact on the bottom of the pyramid, so I moved to California to get an MBA at Stanford. That's where Shilpa and I became friends, when she was sitting in on a class during a tour—it was very serendipitous.
Shilpa: My background is in computer science and design. I worked as an interaction designer for 10 years in-house at Disney and then was a consultant for an agency doing mobile and tablet experiences. The one thing that frustrated me was that I wasn't getting to do the full customer journey—getting products to market and telling the stories surrounding them. I went to get my MBA at Berkeley to get a business background and learn how to put products to market.
Karla: After my MBA, I worked at Apple to learn e-commerce. Once I was ready to start Cuyana, the first person I thought of was Shilpa. We needed the perfect trifecta of business, technology, and creative design, and I think both of us have those three things from different angles. And the two of us working together has been really, really wonderful from day one.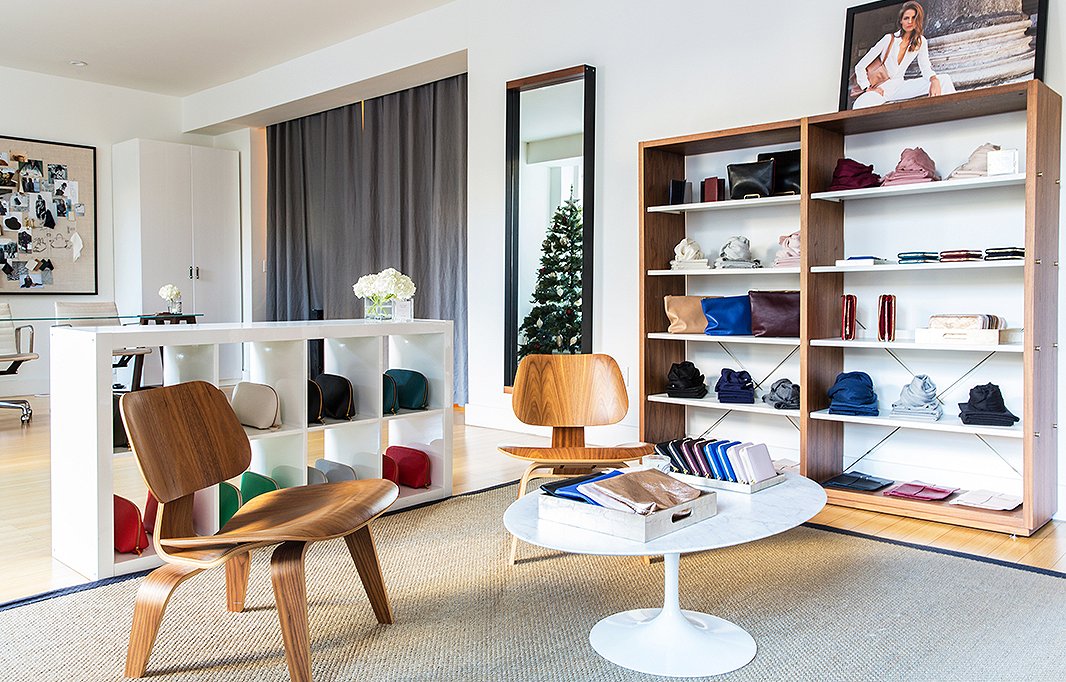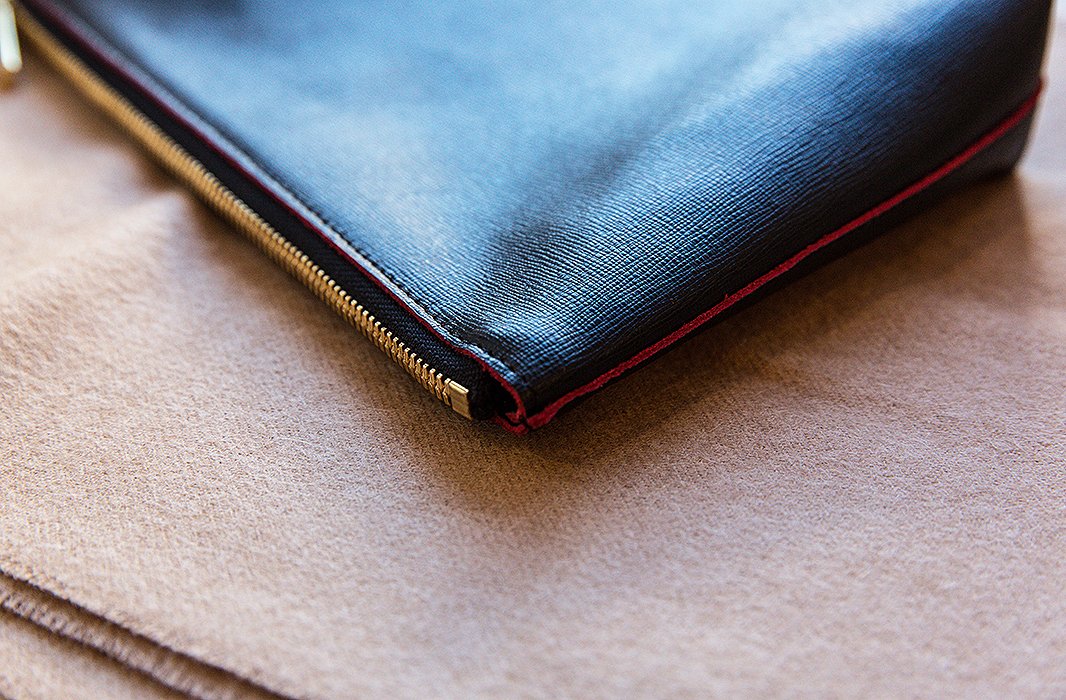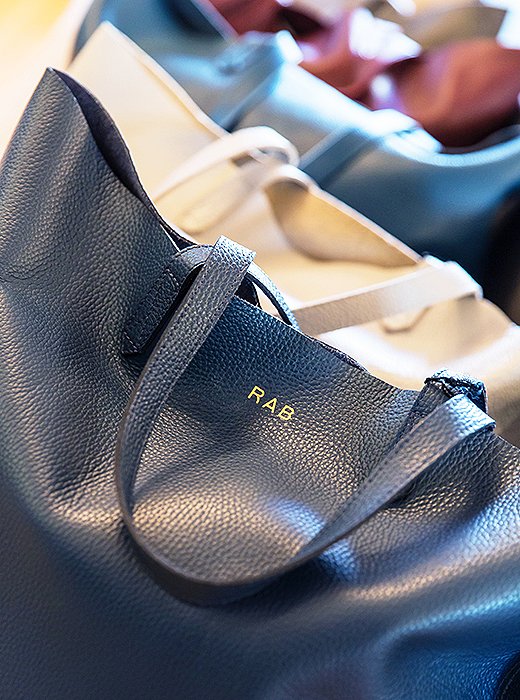 We needed the perfect trifecta of business, technology, and creative design, and I think both of us have those three things from different angles.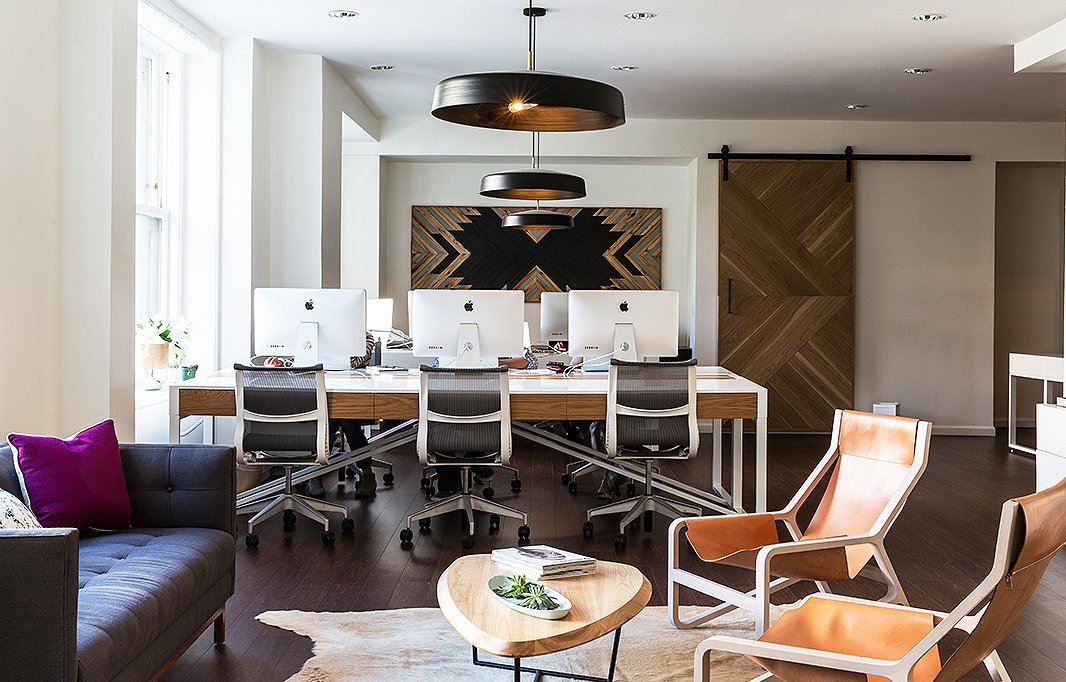 What did the early days of Cuyana look like?
Karla: Our office was my living room, with stuff all over my kitchen table. You couldn't walk for all the boxes. We had a summer intern who helped with shipping. We spent the first couple of years building the supply chain—finding suppliers who'd been left behind by luxury brands when those brands had taken their business to China to produce things at a lower cost. It was really behind the scenes—we sold to friends and friends of friends, but we didn't spend anything on marketing.
Clearly the materials you use are incredible. How do you source the leather, for example?
Karla: Yes, it's all about where the material is the best—our cotton comes from Turkey, our alpaca from Peru, our straw from Ecuador. For the leather, we work with family-owned suppliers in Italy and Argentina who have generations of expertise in the craftsmanship of leather goods. We went to these countries and suppliers specifically, not only because of their expertise in craftsmanship but also because these countries are where the raw materials are the best. By working with the best leather and the best leather craftsmen end to end in the same country, we are able to provide an extraordinary quality. Our leather pieces—whether pebbled, smooth, or Saffiano—are all incredibly durable yet lightweight and only grow more beautiful with age.
We spent the first couple of years building the supply chain—finding suppliers who'd been left behind by luxury brands when those brands had taken their business to China to produce things at a lower cost.
How do you manage to keep your prices relatively low while working with such luxurious materials?
Karla: We will purchase the highest-quality materials no matter what, we pay our employees fairly, we make sure the working conditions are excellent—we don't achieve those prices through cutting any of those things. We achieve them by working directly with our factories instead of through brokers. We're very smart about optimizing materials—we'll choose very few types of leathers and use them throughout our designs, rather than having lots of scraps. And our biggest money saver is that we sell directly to our customers, so we avoid the wholesale markup. Our goal is not to make the cheapest products available but to price our products in the cheapest way possible.
How does the design process typically unfold? 
Karla: Well, first, a lot of work goes into deciding what are the essentials that Cuyana can provide. Our designers sketch out and build a design, and we spend a lot of time thinking through the choices. We always have an inspiration and a muse we're designing toward. This fall it was the 1970 film Love Story. Our wool coat takes inspiration from the coat Ali MacGraw wears in the movie. It's a clean design—there aren't even buttons—but it has a collar that makes it elegant no matter what you're wearing underneath. And it's double-faced [two fabrics sewn together], so it's heavy and you feel like a million dollars when you wear it.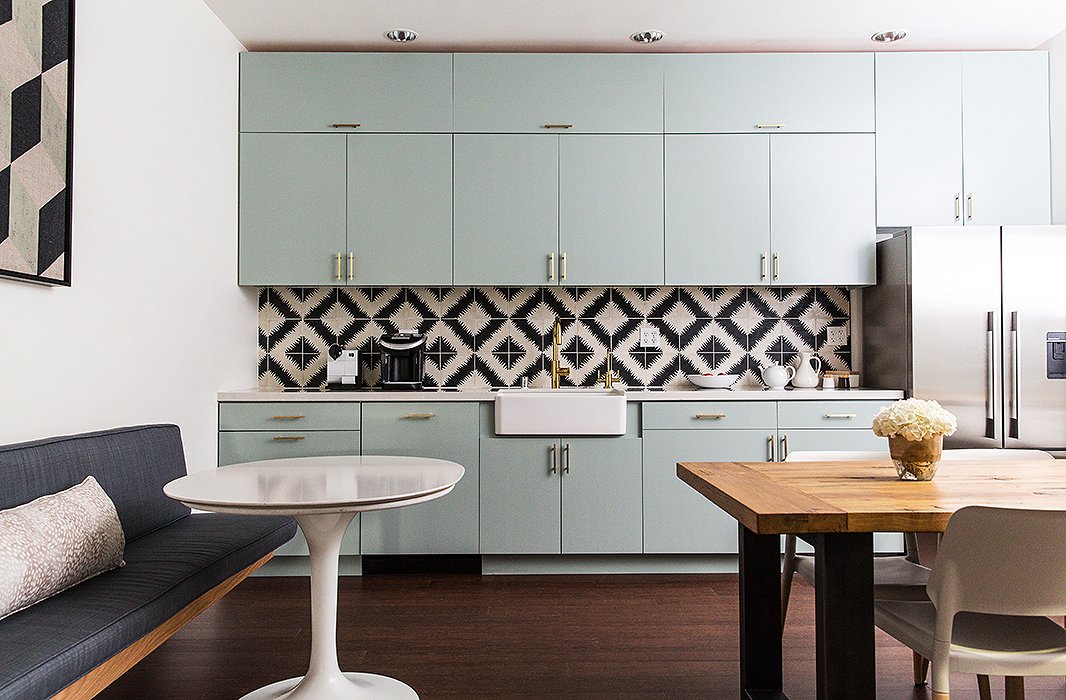 Was there a big debut moment for Cuyana?
Karla: We made our big splash in 2013. Everything was orchestrated to open at the same time: the online shop, the San Francisco store. That's when we moved into a real office and hired our first official employee. Now we're about 30 people.
How would you describe the culture in your offices?
Karla: It's definitely a culture of hard work, but there's a family atmosphere. We hire very smart people who have very big hearts—that means that people care about each other, and a lot of the relationships extend outside work.
Shilpa: There's a magical midpoint in the day that we love, when instead of taking meetings in a conference room, people get up and take them at the lunch table. There are great conversations happening around working lunches.
Karla: If we've had a really intense period, someone will call a wine o'clock in the kitchen around 5 or 6 p.m. And then Fridays we gather to celebrate new employees and birthdays.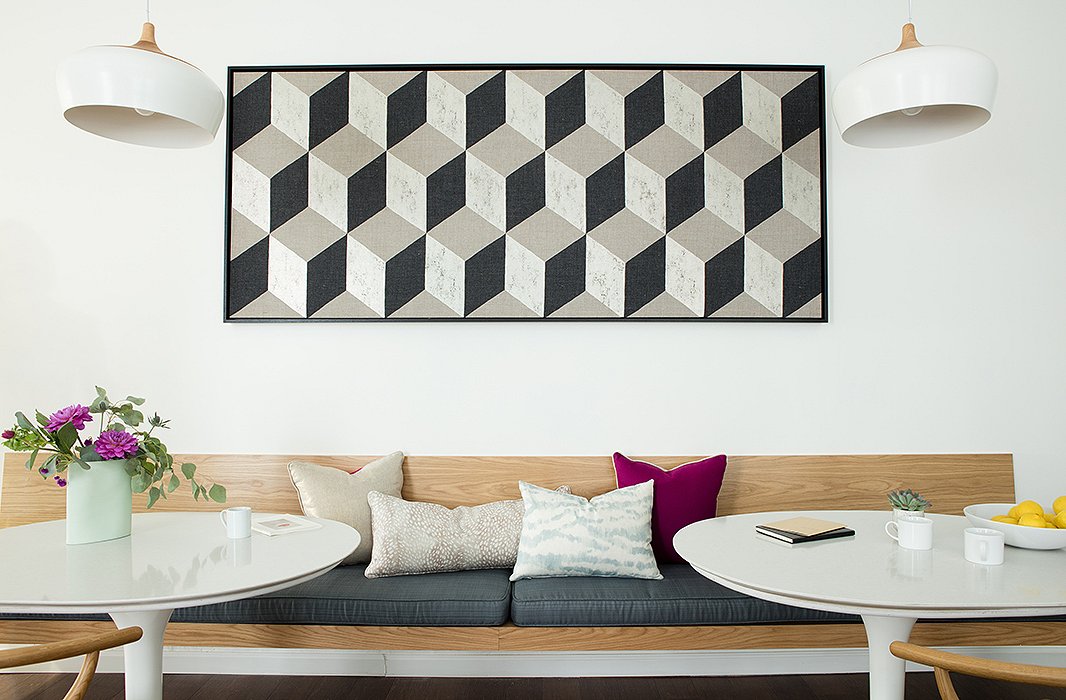 What's the division between your roles?
Karla: My role is recruiting, financing, running the business, being the CEO. Then the other part: overseeing products and aspects of our brand, like the photography. So on a typical day, I'm interviewing potential hires, meeting with teams, having one-on-ones with managers of different teams, meeting investors.
Shilpa: I'm the CXO [chief experience officer], overseeing the digital experience for the customer. That spans the site's visual design from the user interface to every step of the e-commerce flow. I manage a digital products team comprised of engineers, visual designers, e-commerce site managers, photographers, retouchers, and others.
Do you have morning rituals to keep you energized and productive enough to handle all of this?
Karla: I wake up at 5:45 or 6 a.m. That's when I have morning coffee and work until 8:30 a.m. I have back-to-back meetings all day, so that morning time is my time for emails, logistical things, designing what I want to accomplish for the day.
Shilpa: My husband's a doctor, so I have this idea of morning rounds—I check email, look at our daily metrics to get a feel for how everything is doing. I read every email that comes into "info@"—it's a qualitative feel that tells me what's happening, what our customers are thinking. I do the same thing with social media channels. And then I check on our team, to make sure everyone has no roadblocks to what they need to get done.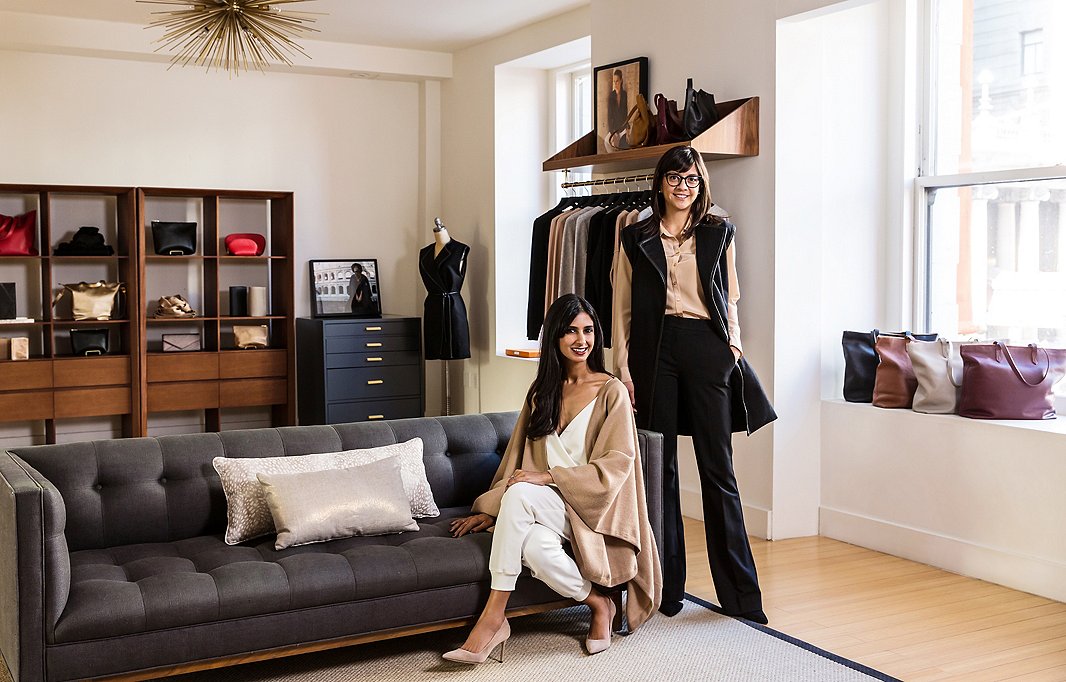 What's been the most satisfying for you to see as your company's grown?
Shilpa: Seeing our pieces on the street all the time. We used to text each other when we spotted one; it was news! Now we see it all the time. We feel the buzz every day.
What's on the horizon for 2016?
Karla: We're superexcited about our growth. We know that we're changing the way that women shop, and it's all about continuing with that mission and expanding our categories. In 2013 we were accessories only, and now we've fulfilled the tops and dresses categories…
Shilpa: And it's so cool to see our social impact growing. We started our Lean Closet program in 2013, which encourages women to not only buy better products, and therefore need fewer of them, but also to give back products they're not using. They get a Cuyana credit, and we donate the items they send to people in need. That clothing now goes to H.E.A.R.T. [Helping Release Abuse Related Trauma] in L.A., which helps women who've survived abuse start fresh. Having fewer, better things isn't just a tagline for us; it informs everything we do and how we want to impact the larger world.
Having fewer, better things isn't just a tagline for us; it informs everything we do and how we want to impact the larger world.