From the 1940s to the 1960s, a group of Danish designers pioneered a forward-thinking approach to furniture design. With an ingrained knowledge of Denmark's fine craft tradition and, in many cases, architectural training, these designers placed a new emphasis on streamlined forms and a marriage of beauty and functionality.
Below, we're taking a look at eight of the era's most influential designers, whose iconic creations helped shape the field of furniture design—and inspired a worldwide appreciation for Danish modern decor.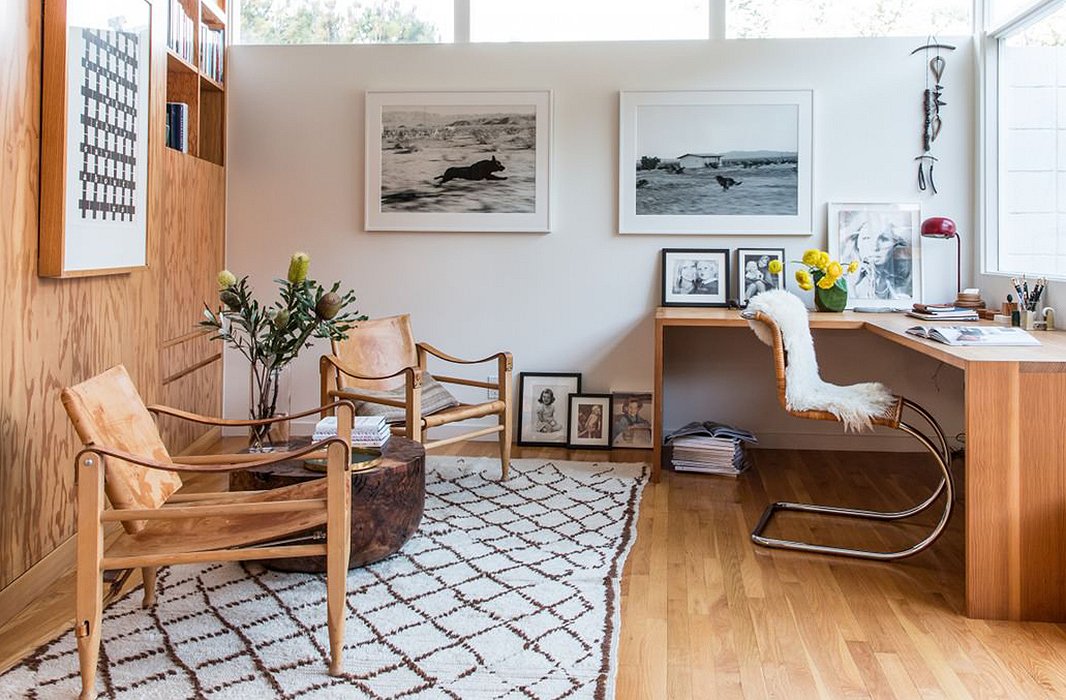 Kaare Klint: Design's New Philosophy
An architect and designer by training, Klint (1888–1954) is considered by many the father of Danish furniture design. In in the 1920s he helped found the Furniture School at the Royal Danish Academy of Fine Arts, and his design philosophy—based in classical furniture craftsmanship but with a new focus on clean lines and thoughtful proportions tailored to the human body—helped shape a generation of Danish designers.
What Resonates Today
Materials matter. Incorporating leather, exotic woods, French caning, and other fine materials, Klint's designs expressed a new unity between materials and structure.
Designs for living. By taking an analytical approach to design, he helped popularize the notion that furniture should suit the way people actually live—a key element behind modernism's widespread appeal.
Finn Juhl: Modern Warmth

Juhl (1912–89) studied architecture at the Royal Danish Academy but was best known for his furniture designs. In a departure from the Klint school, Juhl placed emphasis on form as well as function—imbuing his modernist designs with warmth and dreaming up imaginative shapes.
What Resonates Today
Easy contours. We have Juhl to thank for modernism's softer side: In his designs for chairs and other furnishings, Juhl fashioned graceful, rounded shapes from teak and other rich-toned woods.
Floating forms. In his Model 45 Chair (1945), Chieftains Chair (1949), and others, Juhl designed an upholstered seat and back that appear to hover above the wood frame—an innovative structure that became part of the modernist design vocabulary.
One cannot create happiness with beautiful objects, but one can spoil quite a lot of happiness with bad ones.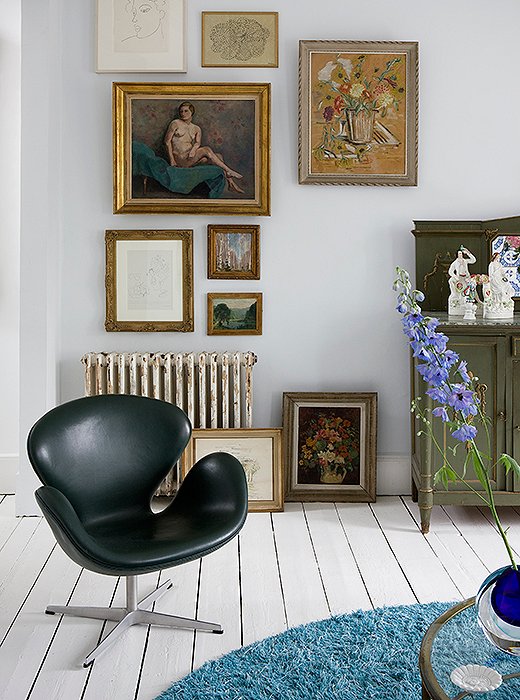 Arne Jacobsen: On the Curve
Though best known today for his furniture designs, Jacobsen (1902–71) considered himself first and foremost an architect, and won accolades for his ultramodern homes and hotels. In fact, most of Jacobsen's now-iconic designs, including the Swan and Egg Chairs (both 1958), were created specifically for his architectural projects. In his studio he kept a bent-plywood chair by the American designer Charles Eames that inspired his own stackable, three-leg Ant Chair (1952).
What Resonates Today
Bending the rules. In his bent-plywood and molded-plastic designs, Jacobsen pushed furniture construction beyond its former limits and paved the way for the sleekly curved, lightweight pieces in use today.
Hans Wegner: Beauty in Simplicity
A pioneer of "organic functionalism," which emphasized comfort and ergonomics alongside form, Wegner (1914–2007) studied carpentry and architecture and worked for a time under Arne Jacobsen before founding his own furniture studio. He was the most prolific of the bunch when it came to chair design, turning out hundreds of distinct pieces throughout his career.
What Resonates Today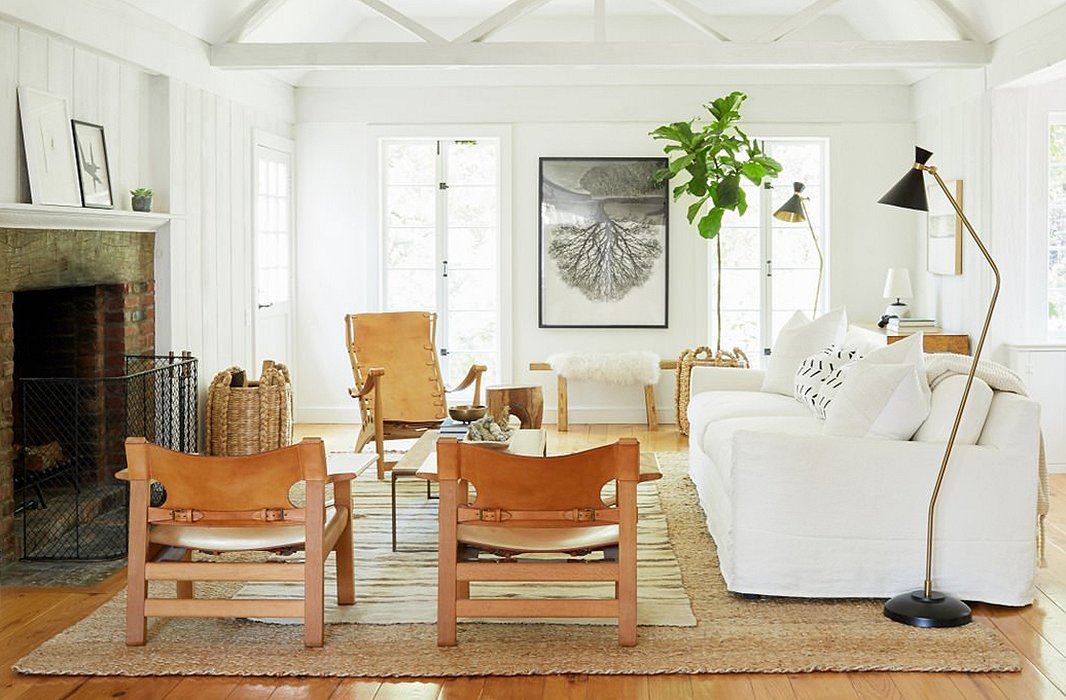 Børge Mogensen: Functionality First
A one-time teaching assistant of Kaare Klint, Mogensen (1914–72) began his career as a cabinetmaker before setting his sights on architecture and furniture. Like his mentor Klint, Mogensen favored simple lines and functionality above all. But though his work was rooted in the classics, he brought a new versatility to furniture design—using straps and ties, for example, to craft adjustable chairs and sofas.
What Resonates Today
Luxe leather. Taking a page from Klint's Safari Chair, Mogensen's Spanish Chair combines wood with leather panels to stunning effect fora bohemian-chic look that's only grown in popularity.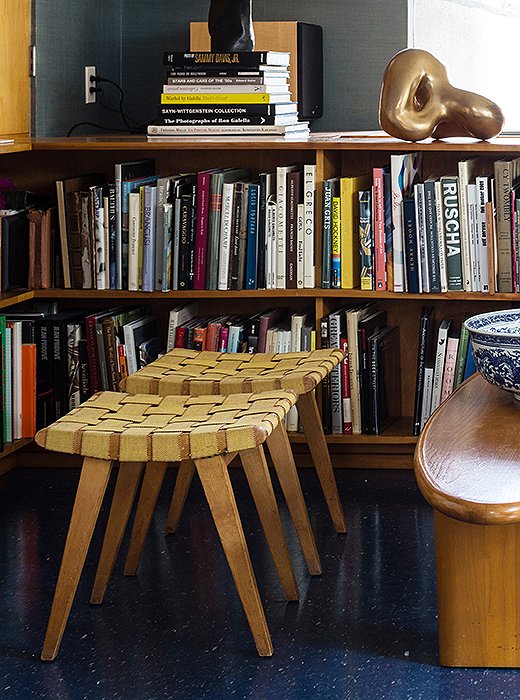 Jens Risom: Minimalist Master
Risom (1916–2016) played a key role in bringing Danish Modern design to the United States. After design school in Copenhagen, he joined up with German furniture maker Hans Knoll in New York City, and together the pair launched the Hans Knoll Furniture Company. Risom's designs were among the first manufactured by Knoll.
What Resonates Today
Woven wonders. Risom's minimalist armchairs, loungers, and stools featured woven nylon seats and backs—a new form that became a design classic, with contemporary interpretations in leather, all-weather materials, and more.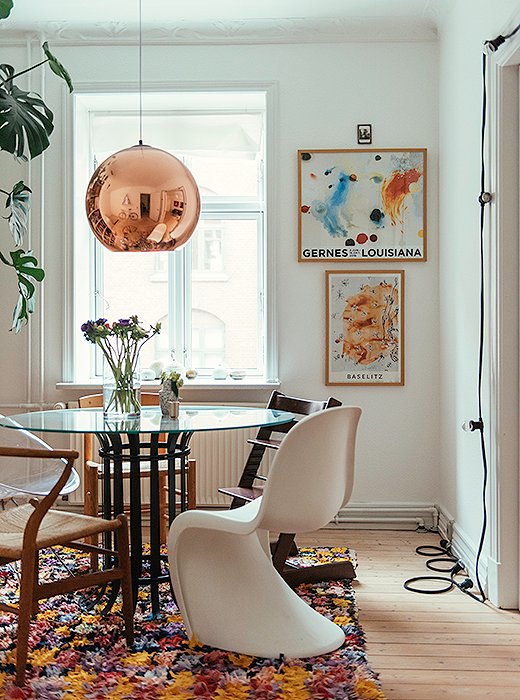 Verner Panton: New Plastics
Trained as an architect, Panton (1926–98) apprenticed with Arne Jacobsen before striking out on his own. Of the group, Panton diverged the most from traditional furniture craftsmanship; favoring geometric shapes and bold colors, he looked to the possibilities of plastics to reinvent forms.
What Resonates Today
Chairs as sculpture. Panton's approach echoed Pop Art in its playfulness. In a major break with tradition, he devised chairs without conventional legs and backs, paving the way for future designers to free themselves from the norm.
I want to design furniture that grows up out of the floor. To turn the furniture into something organic. Which never has four legs.
Poul Kjærholm: Clarity and Craftsmanship
Following an apprenticeship with a cabinetmaker, Kjærholm (1929–80) went on to a highly successful career in both furniture design and academia. He honed the details of every piece, aiming for the most essential expression of form and materials.
What Resonates Today
Mixed materials. Unlike many of his contemporaries, who favored traditional wood constructions, Kjærholm worked primarily in steel. He paired his metal chair frames and bases with natural materials, including leather, wood, and rattan, creating an industrial-meets-organic look that's currently having a major moment.
I am trying to express the very language of the materials themselves.