Dara Caponigro and Melanie Acevedo's new book, The Authentics: A Lush Dive into the Substance of Style, sheds light on 27 original thinkers and the homes they inhabit. The book "grew out of our shared desire to shine a spotlight on those people who were eschewing the new-media landscape to defiantly do their own thing," writes Dara, and the result is as captivating as it sounds. Dara, a former design editor and current creative director at Schumacher, and Melanie, an accomplished photographer, used their combined industry knowledge and expert eyes for all that is fresh to create an assortment of profiles in personal style. Images combined with questionnaires asking everything from "How do you measure success?" to "What are the most essential clothing pieces in your closet?" culminates in a complete departure from the bevy of pretty but at times repetitive snapshots on social media. 
The book's subjects represent a range of industries and aesthetics. From fashion designer Michael Bastian's layered mix of all things Americana to interior designer Joseph Dirand's minimalist marble-infused wonderland, each page delivers a comprehensive glimpse into the cultivated worlds of those with distinctive ways of living. To read it is to be led down a path, with Melanie and Dara introducing you to the infectious personalities and beautiful things along the way. Here, we share what we discovered on that path and the lessons gleaned, which we've outlined for you in three points below.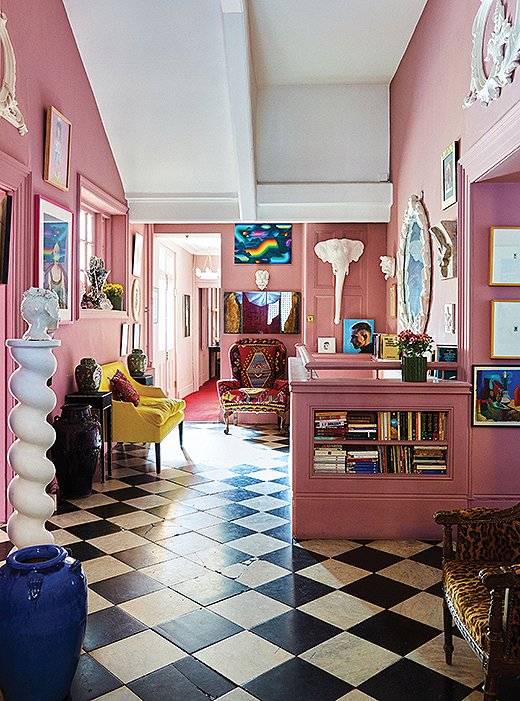 Lesson 1: Embrace the Simple Things
"A sofa, a vase of flowers, books, some art to contemplate, and a view": For jewelry designer Solange Azagury-Partridge, these are the five essentials for every room. Read her list once more and you'll realize how simple these things are. Being authentic is about finding the things that mean something to you, and these things need not be fancy or complex. Perhaps your list wouldn't even be five things long, and that's okay. What's important is to take the time to figure out what your essentials are. Perhaps it's a cashmere throw, or a string of pearls, or coffee from a china cup. Observe yourself in your daily routines, mark down what brings you joy, and add them to your "essentials" list.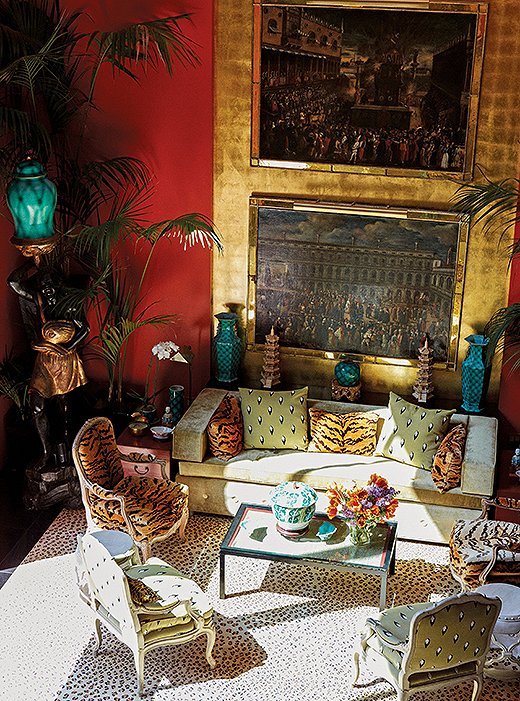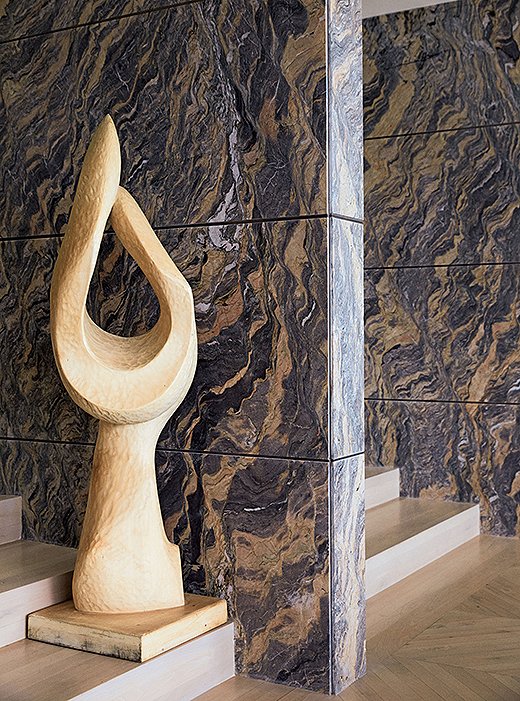 Lesson 2: Consider Your "Vibe"
For each of her clients, designer Kelly Wearstler creates "vibe trays" in which she puts all the key elements and materials for the project at hand. A simple yet transformative technique, it lends a unified sensibility to seemingly disparate things and helps create a feeling for what's to come. One can imagine marble paired with driftwood for a calm space swathed in neutral hues, or malachite next to black silk for something more Hollywood glam. When it comes time for your next decorating project, why not do as Kelly does and craft a tray to suit your vibe? You may be surprised at the creativity and cohesion that ensues.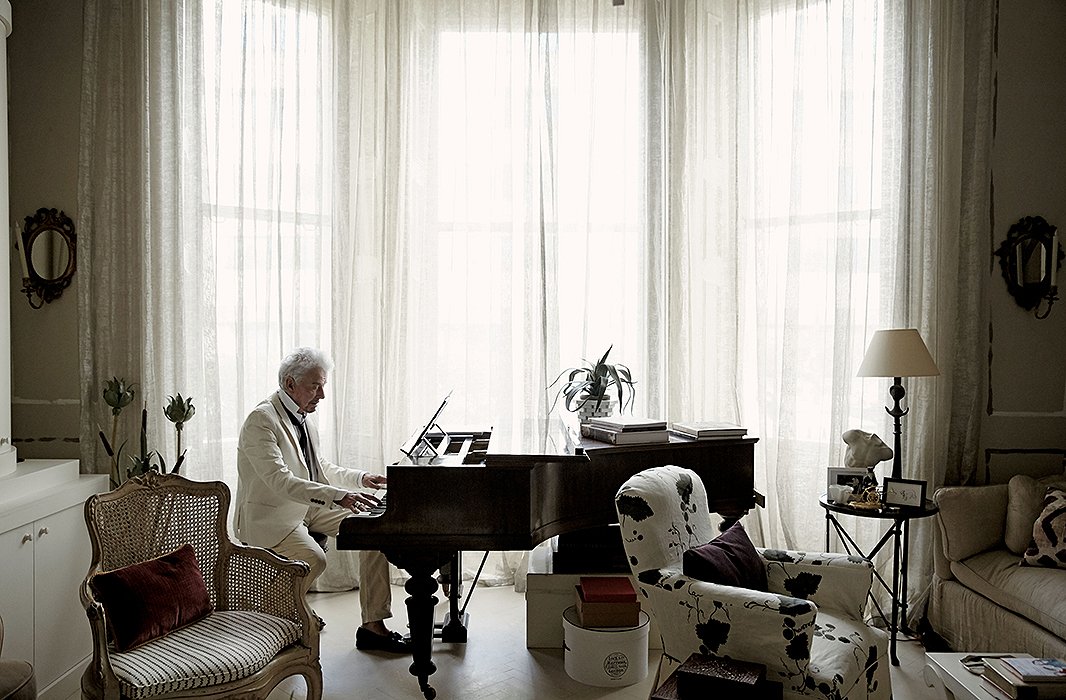 Lesson 3: Distraction Can Be a Good Thing
When asked how he stays creative in a world full of distractions, designer Nicky Haslam says that "distraction is often creative." At a time when words like "efficiency" and "workflow" are commonplace in many people's lives, it seems important to point out what Nicky has to say. Distraction takes many forms—a view turned daydream, the unexpected phone call, puppies in the park—and it's during these times when we veer away from our to-do lists that new ideas come.