Every month, we're taking a look back at the iconic designers who have shaped the way we decorate today. This month, in honor of his birthday, we're celebrating a true modern legend: the English decorator David Hicks (1929–98). Rising to prominence in the 1960s—and thoroughly shaking things up in the process—Hicks pioneered an eclectic approach to decorating that continues to resonate.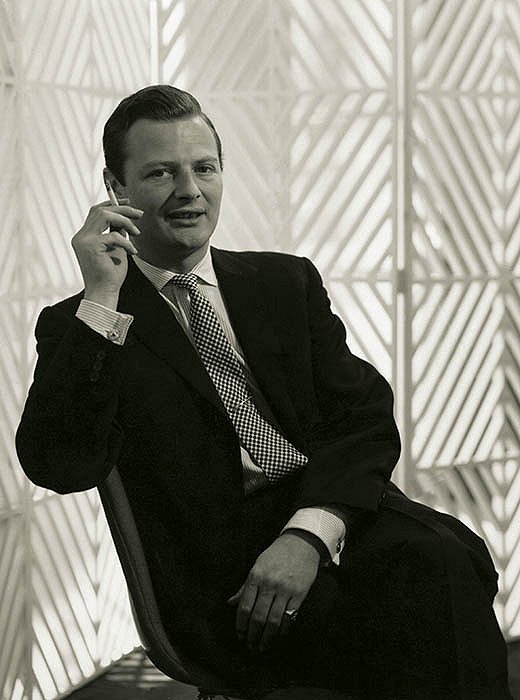 My greatest contribution as an interior designer has been to show people how to use bold color mixtures, how to use patterned carpets, how to light rooms, and how to mix old with new.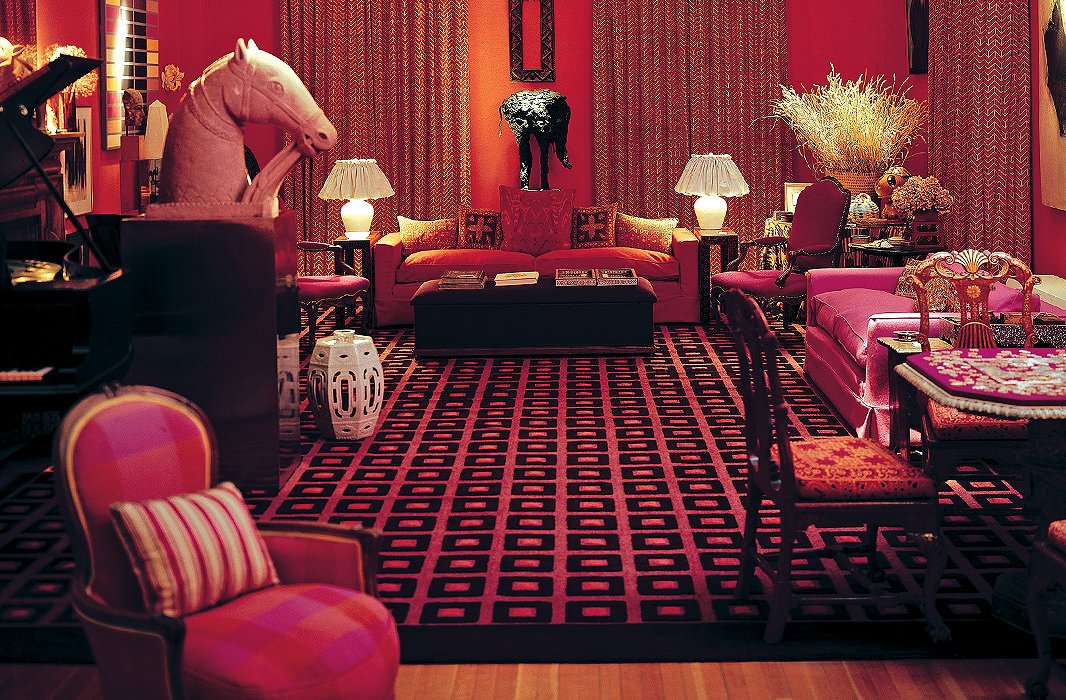 A Modern Maverick
The son of a stockbroker, David Nightingale Hicks was born in Essex, England, in 1929. After graduating from the Central School of Art and Design in nearby London, he entered the field of advertising—although his passion for art and interiors was ever-present. A turning point came in 1954: House & Garden photographed and published the home Hicks designed for his mother in London, clients came calling, and Hicks's decorating career took off.
Rejecting the prevailing traditionalism of English decorating, Hicks freely mixed contemporary furniture with heirloom antiques, modern artwork with classic furniture, and bold pattern with just about everything. His distaste for old-fashioned floral chintz was matched only by his love of daring color (for the American cosmetics maven Helena Rubenstein, Hicks paired purple tweed walls with magenta leather upholstery)—and his charisma helped ensure that numerous other tastemakers followed suit.
In 1960, Hicks married Lady Pamela Mountbatten, the youngest daughter of the Earl Mountbatten of Burma (a great-grandson of Queen Victoria). The pair purchased an 18th-century estate in Oxfordshire, which Hicks set about transforming into a personal design laboratory—and which became the impetus for his late-life passion for gardening.
In David Hicks on Living—with Taste (1968), one of the designer's nine books on decorating, he wrote, "My greatest contribution as an interior designer has been to show people how to use bold color mixtures, how to use patterned carpets, how to light rooms, and how to mix old with new." If we now view these design elements as familiar, it's thanks to the boundary-breaking style of David Hicks.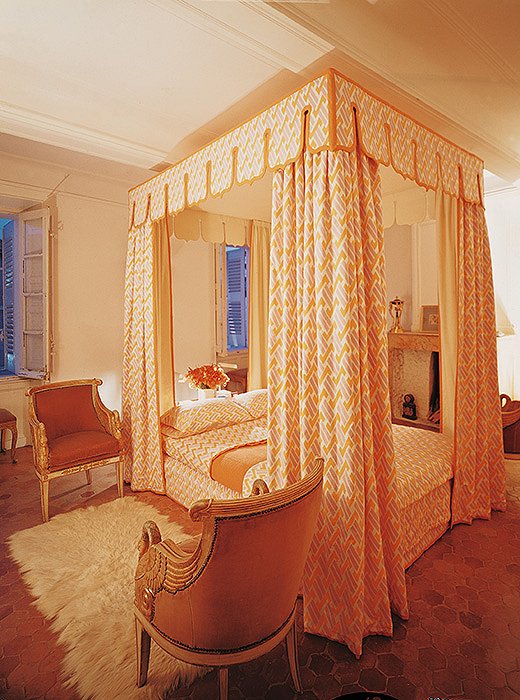 Charming the Society Set
Hicks's client list spanned fashion, media, and the aristocracy. Among his most notable projects: rooms for the young Prince Charles and Princess Anne at Buckingham Palace, a yacht for King Fahd of Saudi Arabia, and a nightclub on the QE2 ocean liner. When Jackie Kennedy moved into the White House, she brought a pair of Hicks bedside tables with her.
His designs even made it onto the silver screen. For the 1968 film Petulia, starring Julie Christie, Hicks fashioned a pink-and-citron bedroom complete with a wildly patterned canopy bed.
Style—the Hicks Way
The key elements that made Hicks's rooms unlike any others:
• Bold color. Hicks leaned toward wildly clashing hues and whimsical palettes—think matching pink carpet, curtains, and bed hangings plus chartreuse and moss-green upholstery.
• Geometric patterns. On curtains, furniture, and especially carpets, the designer's signature geometrics added modern flair. Hicks began designing patterned textiles in 1963 when he couldn't find anything in the market that suited his taste. Today patterns such as Octagram, Hexagon, and Hicksonian (fashioned from the designer's own monogram) are decorator go-tos.
• The mix. Hicks's freewheeling juxtaposition of antiques, modern furniture, and abstract artwork was unlike anything his era had seen—and it came to define the look of the Swinging '60s in England.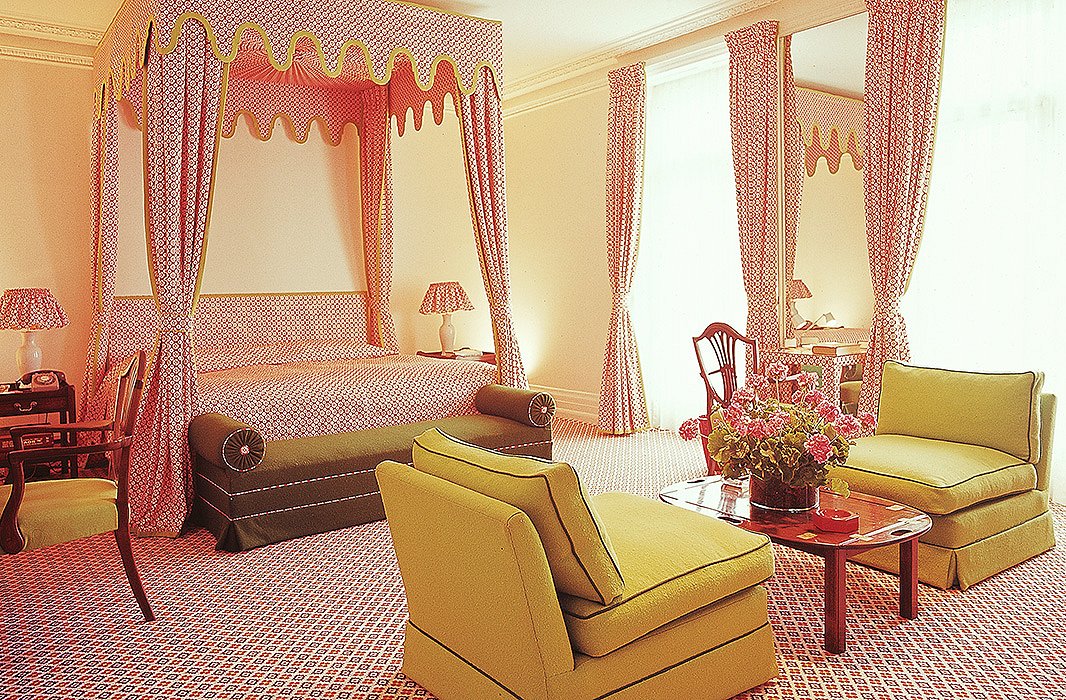 Design Dictionary: tablescape
We have Hicks to thank for this now-ubiquitous decorating term, which he coined to describe his highly curated tabletop vignettes of objets and artwork.
You Might Not Know…
"My father's clean-cut, graphic style has a visual immediacy and clarity that is timeless," says David Hicks's son, Ashley—who, along with his sister India, has followed in his father's creative footsteps by pursuing a career in design (though he notes a personal penchant for "trompe l'oeil, organic motifs, hand-drawn pattern, and so on—all anathema to my father"). Below, Ashley lets us in on a few little-known facts about his designer father:
Before he was a designer… "My father was, briefly, a rather serious-minded art teacher in the British army."
His Sunday routine… "He would attend church every Sunday, sitting in a separate, private chapel with guests such as antiques doyen Christopher Gibbs."
His cheeky courting style… "He asked my mother, on their first date, never to park her car in front of his house again because its color scheme was so ugly."
His childhood antics… "As a child, he made his mother give tea to an imaginary Queen Victoria—the real one had been dead for 35 years."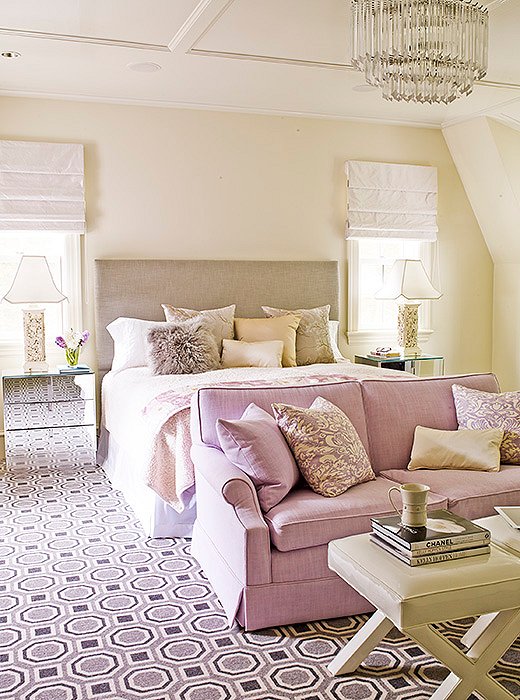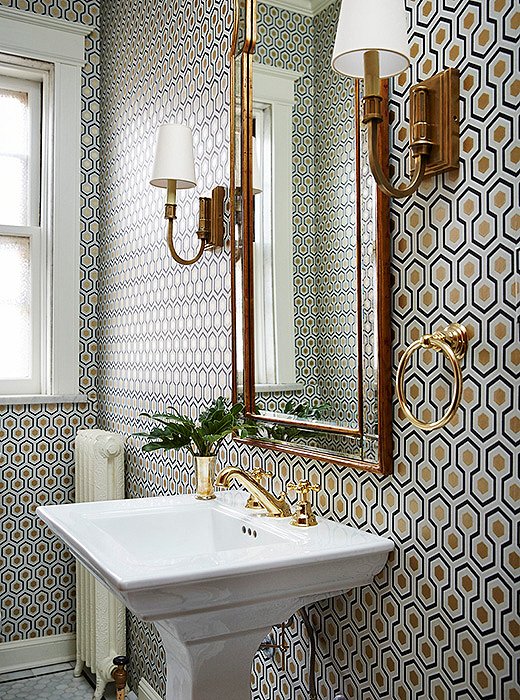 How Hicks Continues to Inspire
Hicks's pioneering approach to design had a lasting impact on the field as a whole—just look to the bold color choices of Miles Redd or the expert pattern-mixing of Alex Papachristidis. "Out of all the designers I have studied through the years, David Hicks has been the biggest influence in my design," says the celebrated decorator Vicente Wolf, whose own talent for mixing pieces from wildly diverse eras and provenances recalls that of the English master. "David Hicks was the first person that I saw create modern rooms using traditional pieces."
And contemporary designers from Steven Gambrel to Benjamin Vandiver have turned to David Hicks's signature geometric-patterned carpets, fabrics, and wallpapers to bring personality to spaces large and small.
David Hicks was the first person that I saw create modern rooms using traditional pieces.