For our Q&A column, co-founder Susan Feldman goes in search of the answers to your questions about living with style.
Q: How can I create an entrance when there isn't an architecturally defined space for one? —@Siddha14
A: Dear @Siddah14,
When L.A. designer and blogger extraordinaire Mark D. Sikes and I met for lunch, I had your question in-hand. "If you don't have an entryway and you're just walking into a large room, it would be great to put a round table, say, four feet across, in front of the door so it feels like a separate little space," he advised. "You could drop a light over it or put a little area rug under it." For placement, his minimum is four feet from the door, but his ideal would be closer to five feet.
Knowing that not everyone would have the space to make that solution work, I pressed for an option for apartment dwellers. "A slim console table with a mirror on top of it is great. In either scenario, a table is key. It is a place where you want to set things down when you come in." As for what not to do, he cautioned against wall treatments of any kind. "Because it's so connected to another space, I think it would definitely have to be done with furniture."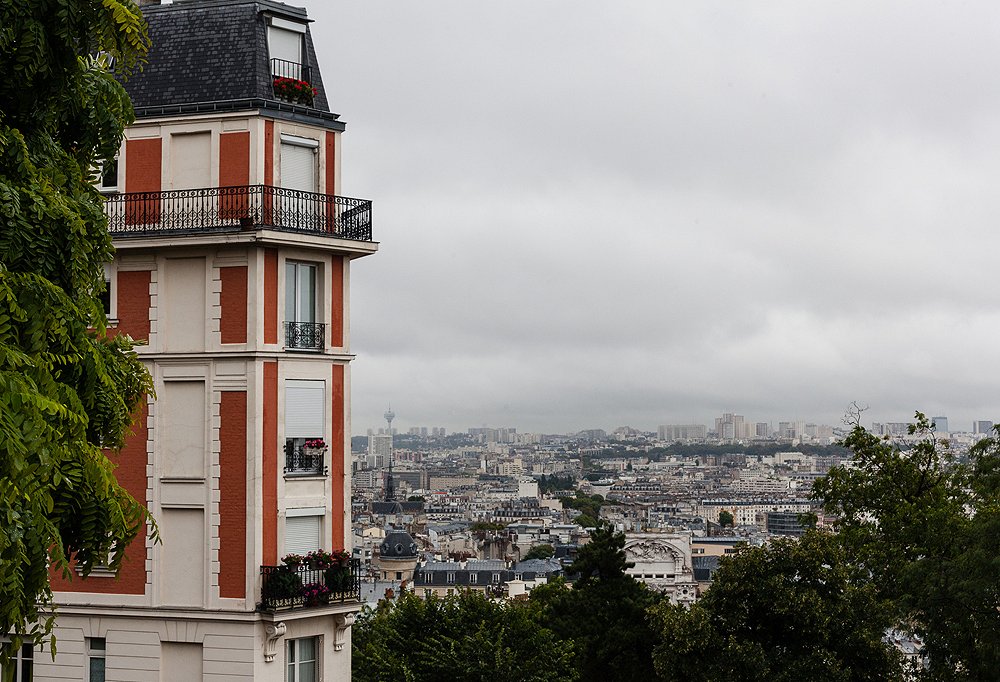 Q: I'm planning a trip and looking for a real design-lover's destination. Any suggestions for where to go? —@gevans12
A: Dear @gevans12,
I generally consider Paris the ultimate destination for any design-lover, so if you have yet to go there it's a must. The architecture, the museums, the flea markets! I love Clignancourt but it's pretty overrun these days, so my new favorite place for flea-ing is the Puces de Vanves. It's much smaller and only open weekends, but you can find really fun things. If you've done Paris and are looking for somewhere a bit more exotic, I'd say either Morocco or India. I was so inspired by the color and texture combinations I saw in Rajasthan that I actually came back and redid a bedroom in my house, and it's the one place that I used a bunch of color.
That being said, for me it's not about a total overhaul of my home, but noticing those little details when traveling. The way a table is set or how art is hung. Any place you go, just be sure to walk around. Someone once told me, "Don't just look ahead and around you, look up because there are so many interesting details going on above eye level," and I've found this to be so true in many cities.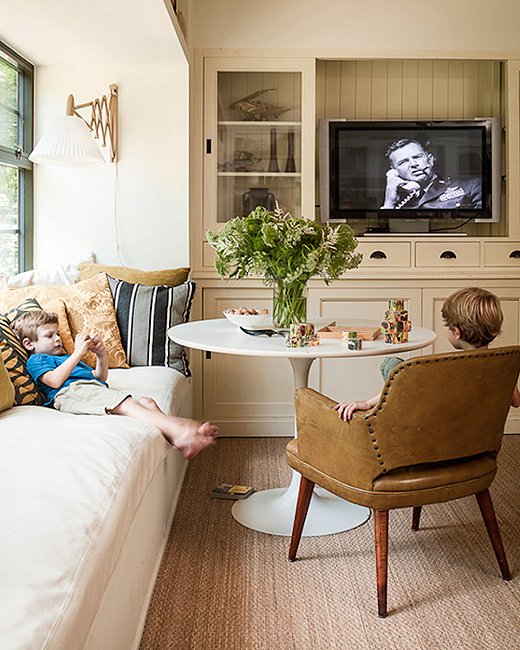 Q: #DearOKL, I'm desperate for ideas in our playroom/office. My desire is for an inviting play space for my two children. It is also my home office so I want it to function well for both uses. —@stumbleonstars
A:  Dear @stumbleonstars,
I was recently admiring the work of designer Lauren Liess, who seems to have mastered the multi-functional space. I went straight to the source. "We do these double spaces all the time! The biggest thing is being able to hide the toys when you need to," she said. She suggested doing a window seat with layers of comfy pillows that could function as both toy storage and potential workspace seating. "I would make it fairly deep – somewhere between 30-36 inches. You could be on the window seat with your laptop, and if you do 3-4 huge drawers across the bottom, those big toys might actually fit inside. When doing kids' spaces, remember, not everything needs to 100% accessible at all times." Here, here.
As for the primary workspace, "If you can handle a Parsons desk, it would keep the space more airy and open, and definitely do a pretty table lamp on the desk with either a paper or linen shade to give off more light." As for color palette, "Do some fun happy colors, but I wouldn't go super juvenile with the color scheme."