As an actress, Mazar won us over in Goodfellas (and yes, Entourage too). But we love to see her in action on Extra Virgin, the cooking show she hosts with her Italian husband, Gabriele Corcos, who grew up in the hills near Florence. Though they now live in Brooklyn, the couple decamp to Tuscany—with their two daughters in tow—whenever they can. Now that she has a new cookbook, Extra Virgin, we asked Mazar for tips on adding Italian ease to our next dinner party.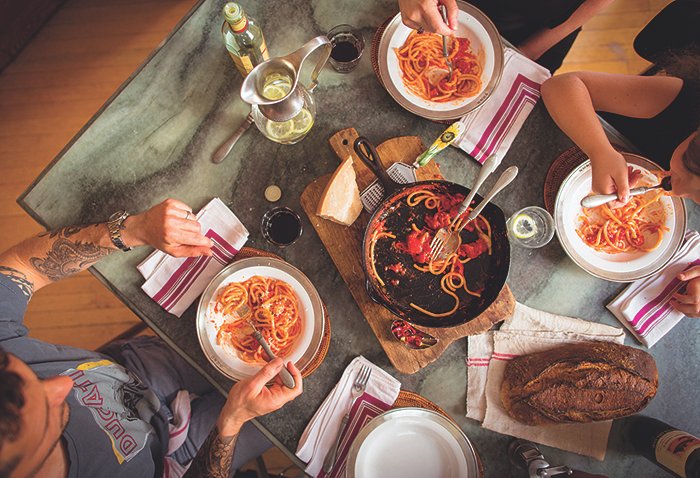 Tip #1: Set Your Scene, Then Chill
They may live la dolce vita, but that doesn't mean Italians don't believe in putting effort into preparty prep. "The larger the group, the more preparation we give to the event," says Mazar. However, there is a secret to that famous ease with which Italians entertain: "We always try to be ready at the moment of the party so that we can enjoy ourselves and spend time with friends."
Tip #2: Channel Tuscany with Your Tableware
In Italy setting the table is an almost ritualistic part of creating a mood. "During the summer we might use happily decorated ceramics with landscapes or animals," says Mazar. When the weather turns cold, Mazar likes to use tableware with a more refined feel. "For a winter dinner in Brooklyn, we absolutely love our pewter set. It is so elegant and reminds us of home in Tuscany."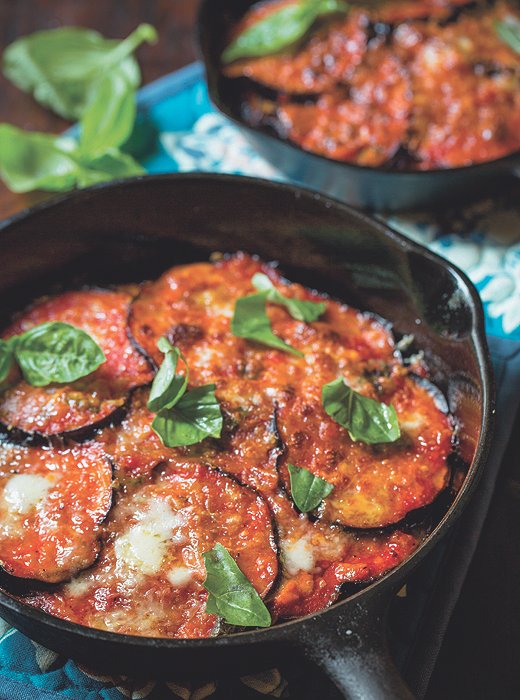 Tip #3: Make Ingredient-Focused Nibbles
As dinner guests trickle in, Mazar puts out easy appetizers that can be assembled without a recipe or much fuss. She suggests trying thin slices of dry pecorino with a honey and hot pepper dip, figs wrapped in prosciutto, grilled apricots filled with goat ricotta, and grilled asparagus wrapped in lard. The better the ingredient quality, the less doctoring that needs to be done. From there, she says, "combinations are endless and effortless."
Tip #4: Live Off the Land (Herb Gardens Count!)
Mazar's other key to Italian-style entertaining is a well-stocked herb garden. Before a party, children (or a friend) can run out and snip something flavorful that will make a simple meal really sing. She and Gabriele fill their gardens—in Tuscany as well as Brooklyn—with rosemary, sage, mint, laurel, marjoram, basil, parsley, and fennel.
Photos courtesy of Debi Mazar
Debbie's Entertaining Essentials