The word minimalist might have you thinking barely furnished rooms with supersleek surfaces and a few form-over-function modern designs rationed throughout. It's a gallerylike decorating approach we appreciate but is often too stark. Recently, however, you've likely seen decorators and design-lovers espouse minimalist homes that don't wholly eschew traditional furnishings and comfort. This so-called warm minimalism has caught our eye in a big way, combining the less-is-more ethos with sumptuous designs: Substantially scaled pieces, rich materials, natural hues, and lots of lush textures and details anchor airy, often-white rooms. Read on to see how you can bring this cozy modern look to your rooms.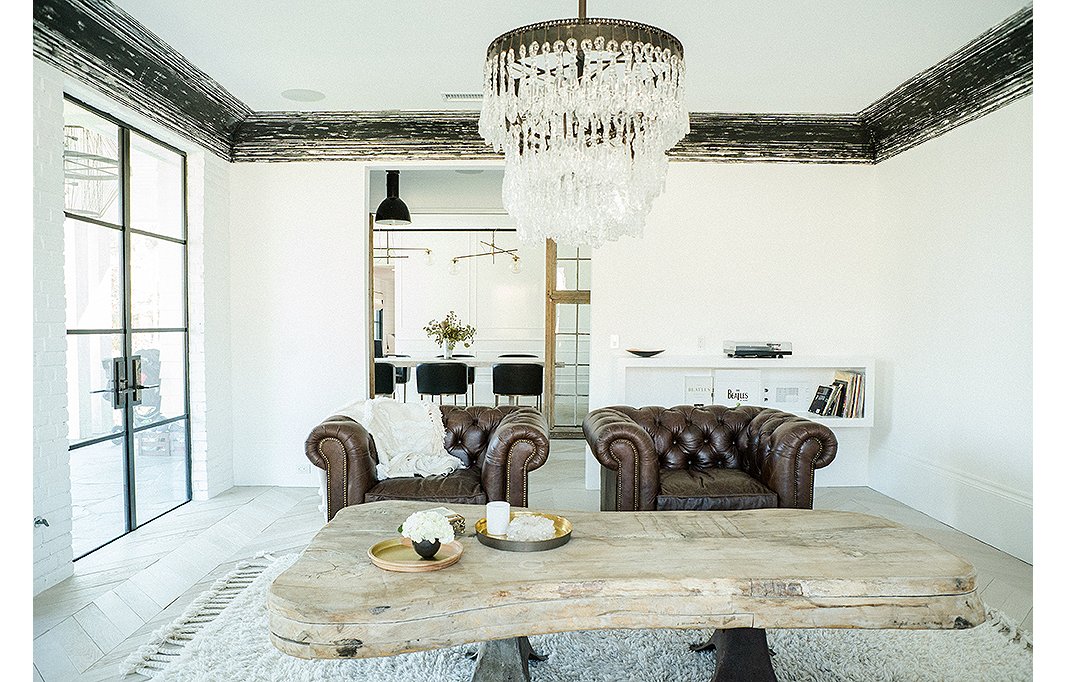 Embrace Designs with Swerves
For a minimalist room that feels sumptuous rather than stark, focus on bringing in large-scale furnishings with soft visual appeal rather than designs with hard edges. Pieces with rounded forms, such as roll-arm leather club chairs, rough-hewn wood tables, and voluptuous lighting with beveled glass and crystals can offset a room's linearity and emphasize comfort with their substantial scale and curvy shapes. You'll be surprised at how a few hugely inviting curvaceous pieces can cozy up an otherwise stark space.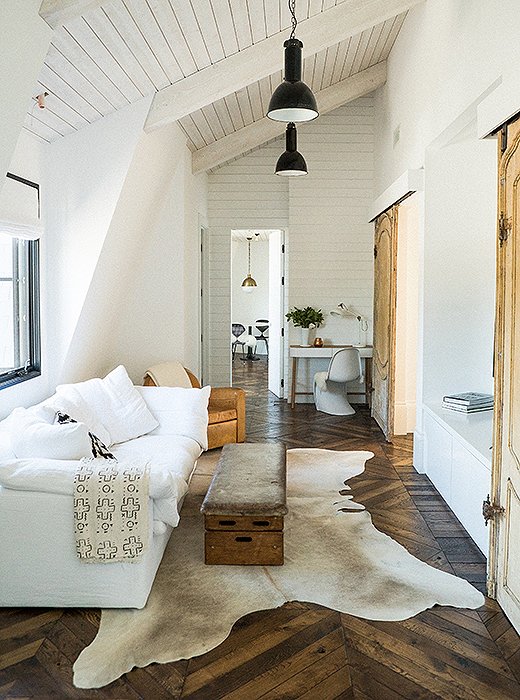 Keep to a Simple and Natural Palette
To balance out the airiness of a minimalist decorating approach, tailor your palette to crisp and rich natural tones—the beige-brown of a cowhide rug, the caramel-tan of a leather chair, the pristine white of slipcovers. Grounding a room in these organic, light hues and materials is a surefire way to add big comfort and warmth. In a room with white walls (or empty ones), spread pieces in natural materials and hues around so that they draw the eye as cozy focal points.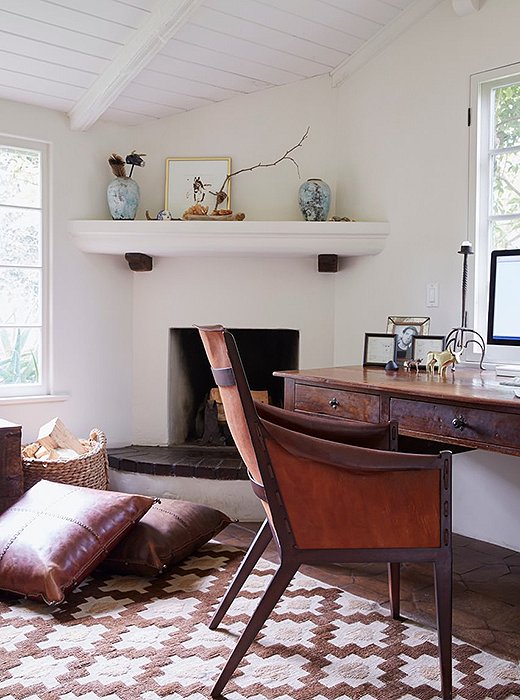 Mix in Leather and Woven Elements
Simply adding rich textures to a minimalist space will instantly instill it with a welcoming touch. Smooth leather with faint creasing, nubby woven baskets, chunky rugs, or sewn hide pillows, provide an inviting tactile element to pared-down spaces. Try grouping these pieces and accents together to cozy up an all-white room with nods to handiwork and craftsmanship that warm.
Layer Textiles in Very Cozy Neutrals
Even in the most minimalist modern rooms, a thoughtful medley of luxe pillows, throws, and blankets in deep neutrals can lend beautiful texture and comfort. Mix designs with intricate motifs and woven flourishes, such as slate-blue throw pillows with fringes, charcoal-gray knit blankets, and stone-hued batik or block-printed shams. En masse, these elaborate details bring depth and instant coziness to a space.