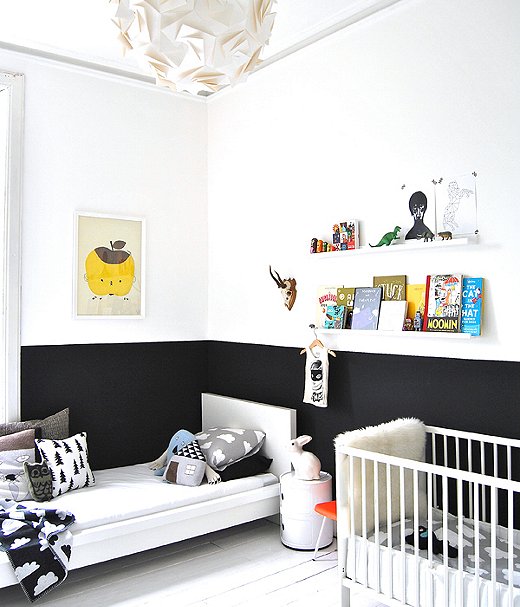 Use an Unexpected Palette
Decorating a nursery should be fun. If you're a parent who's waiting for the gender reveal on the big day, sideline pink and blue in favor of a gender-neutral baby's room. Green and yellow are traditional go-to shades, but you can also opt for a more unexpected palette, like a graphic mix of black and white tempered with shades of gray. Keep it child-friendly with the introduction of playful patterns, and bring on bright, vibrant books and toys. A daybed will function perfectly as a soft place to play in those early days, a comfy spot to sleep for the occasional parental night duty, and a bed that the little ones can ultimately grow into.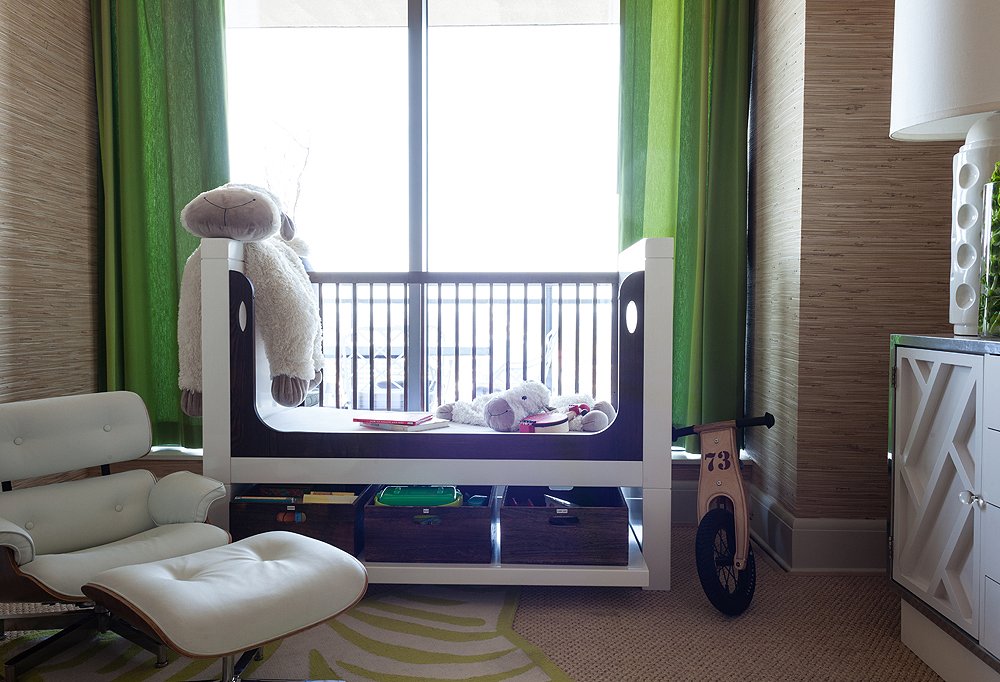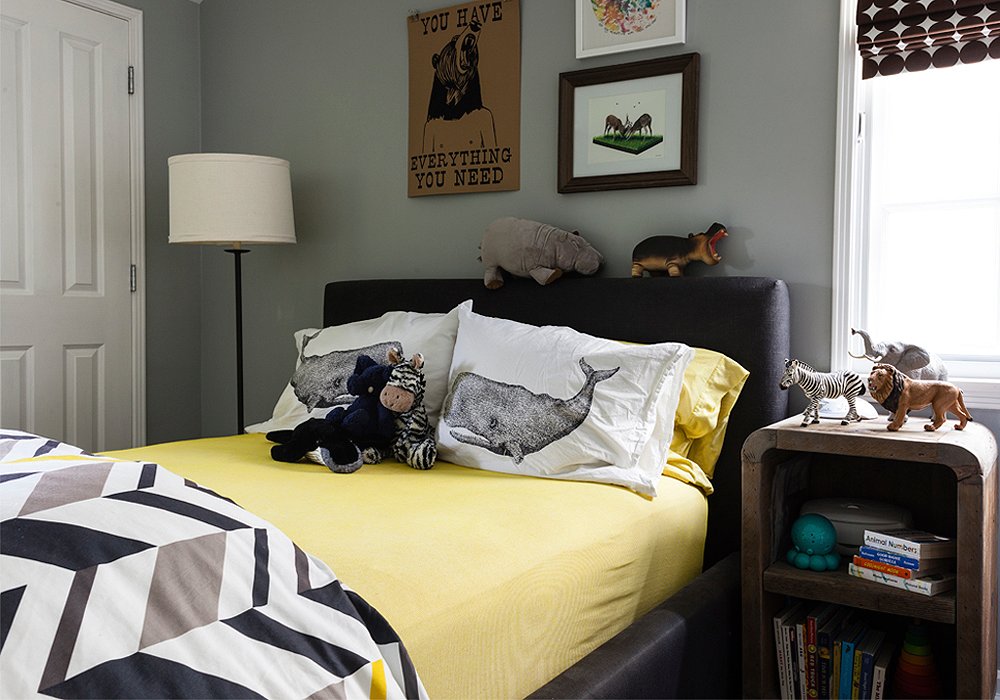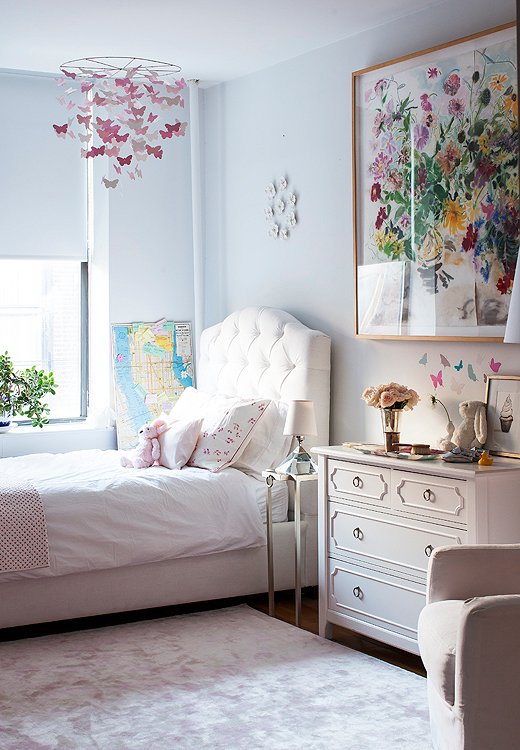 Choose a Theme
When decorating for your child, it can be helpful to choose a theme or motif to help pull things together, but that doesn't mean absolutely everything has to be a part of the story. We're sweet on kids' rooms that show off the tykes' interests, whether they're crazy for flora and fauna, astronauts in outer space, or princess-filled fairy tales, but keeping the larger-ticket items more basic will let you adjust the room's look more easily when their interests change.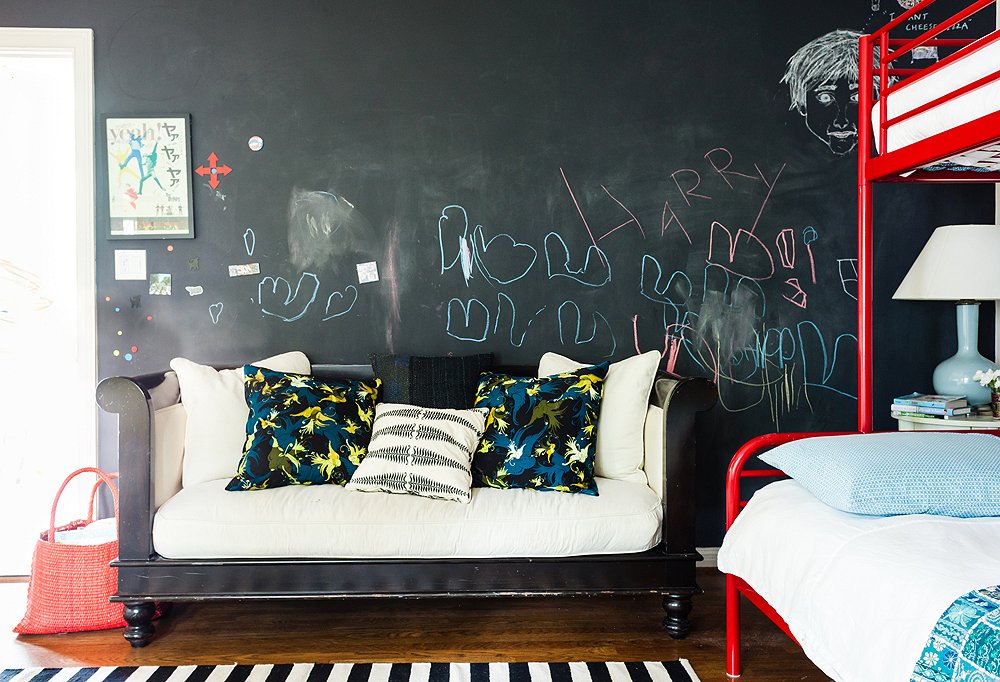 Embrace Creative Spaces
As your babies transition into lively walking (then running) toddlers, you'll want a play space for them to explore their creativity. We love adding a wall of blackboard paint to their room. You'll go from yelling at your budding artists for doodling on the walls to Instagramming their masterpieces. Stick to just one wall so that you don't overwhelm the room. Or if you're not ready to commit, consider painting the inside door of a kid-size cabinet: When you close it, you won't see a thing.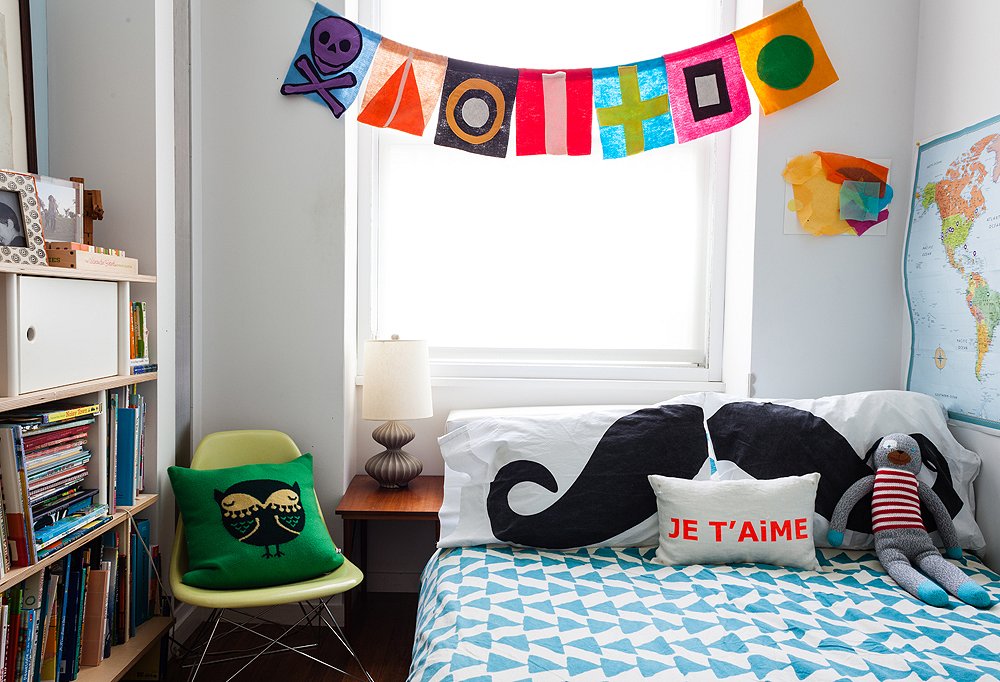 Lean on Color and Pattern
Not quite teenagers and still developing their own taste, your tweens want to show their personality with pops of their favorite color. If repainting a wall will cause too much commotion, use accents to perpetuate the hue of their choice.
Patterns are another great way to make your tweens' color scheme pop, while fun accents such as trendy pillows will make them feel their room is really their own. Just be sure to add in neutrals among the bright accents and patterns to anchor your color palette.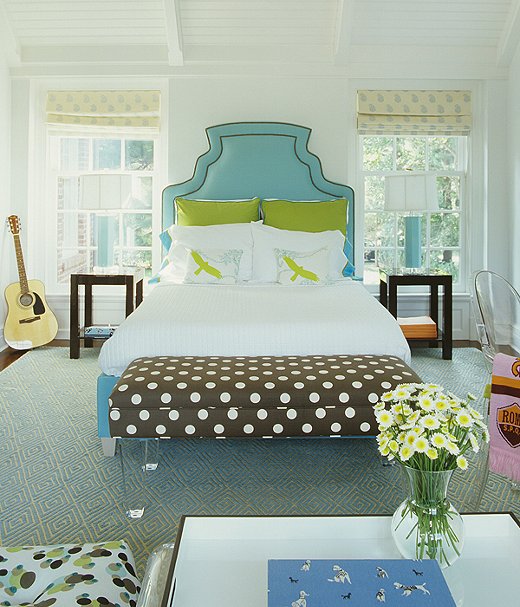 Take Their Lead
Sure to have their own sense of style, your teens will want to have their personality fill their space. Make their decor personal by blowing up their favorite prints for wall art or letting them repaint their room. If they have a favorite color that's extended into their teenage years, help them achieve a more mature look by selecting more grown-up patterns and furniture shapes in their chosen hue. This is the time to start transitioning to pieces that they (or you) can repurpose down the road.