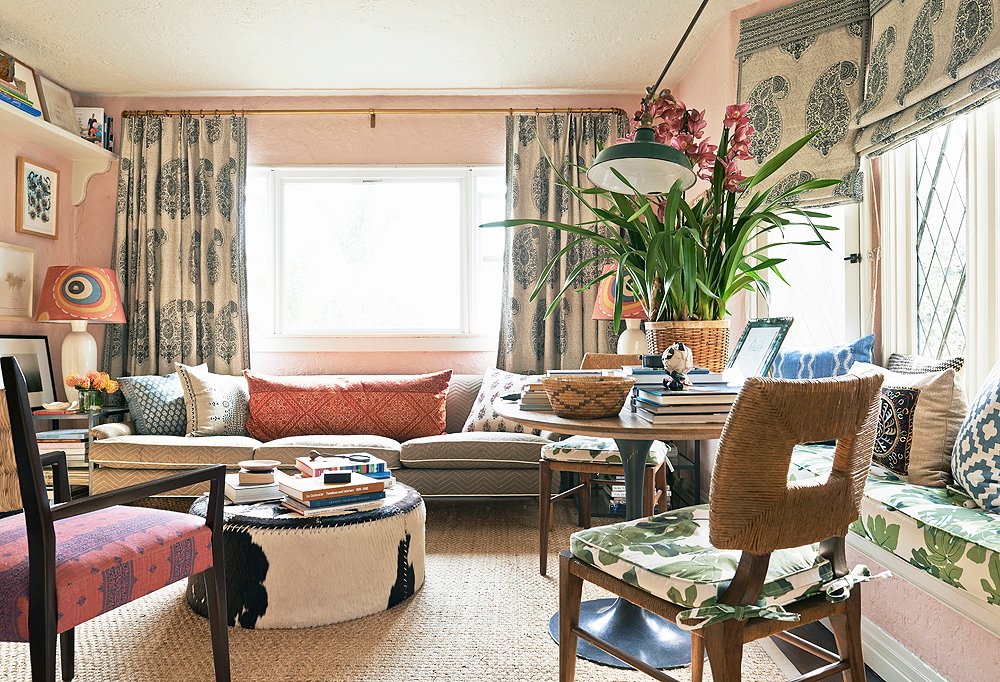 Q: How do I keep my small space feeling open and uncluttered?—@liveinny
A: Dear @liveinny,
I put your question to designer Peter Dunham, who manages to live beautifully in a mere 550 square feet. "The thing is, you've got to make a floor plan and really map out every inch of the space so none of it is wasted," he told me in his charming British accent. "The more things you can push to the outside of the room, the less cluttered it's going to feel." Counterintuitively, he advised sizing up when choosing pieces. "Try to have bigger-scale pieces but fewer of them. If you have a room that's 10 feet x 10 feet, rather than have a 6-foot sofa, have an 8-foot sofa and smaller end tables. Think of it like jewelry: If you don't want clutter, don't put a lot of little pieces of jewelry on; just put on one big friggin' pair of diamond earrings."
Peter's other brilliant trick is to use bold patterns to make a small space feel special: "Think jewel box." As for repurposing pieces from a previous space, in this case nostalgia sadly is not your friend. "You have to forget all that and start from scratch, otherwise it never works," Peter said. "You can do it in big spaces, but in a small space there's no margin for error, so everything really has to be tailored to the space."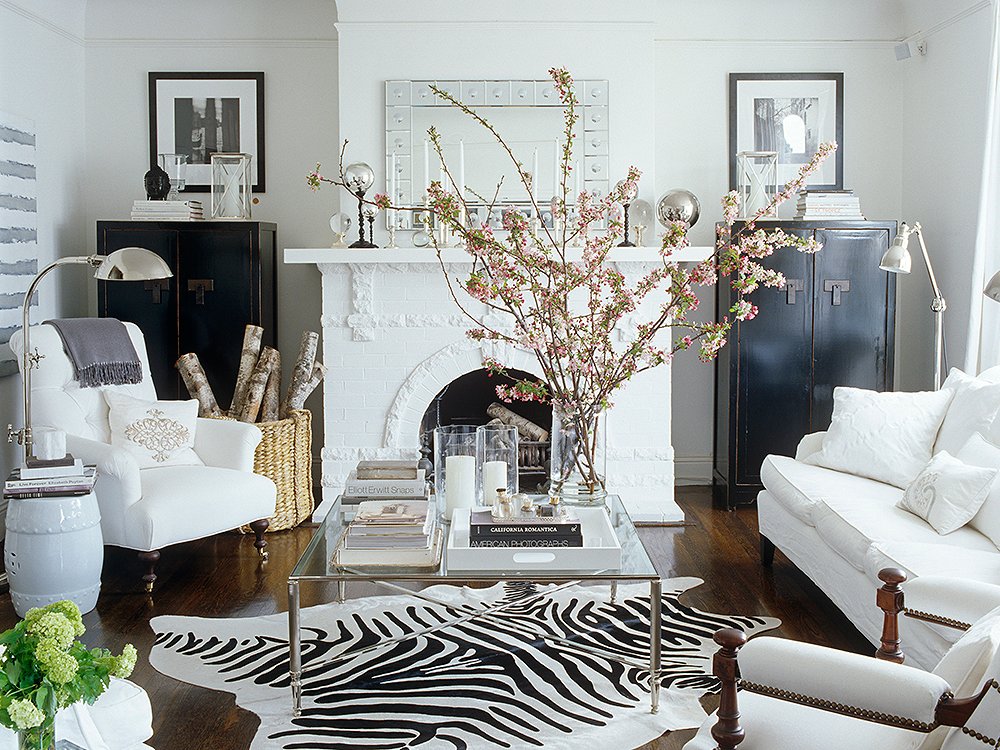 Q: I cleared out the clutter on either side of my mantel, but now don't know what to put there. Any ideas? —@designmindedmom
A: Dear @designmindedmom, 
I circled the office until I found our insanely talented in-house stylist Alex Reid, who lives for a makeover moment (go here for proof). Without missing a beat, he said, "Tall cabinets with doors are great! They hide any remaining clutter but also look chic. I like something tall because it brings the eye up to the ceiling to make the room feel taller." After some nonscientific finger measuring on both our parts, it was decided that something at least six inches higher than the top of the mantel is ideal.
This seemed like the opportune moment to mention my eternal question: To match or not to match? Alex looked thoughtful before saying, "I think in a formal living room, symmetry is always sophisticated, and it gives the room a nice balance. I'd say do a matching pair of cabinets on either side, but then do an asymmetrical vignette on the top of the mantel so it doesn't feel too perfect-perfect."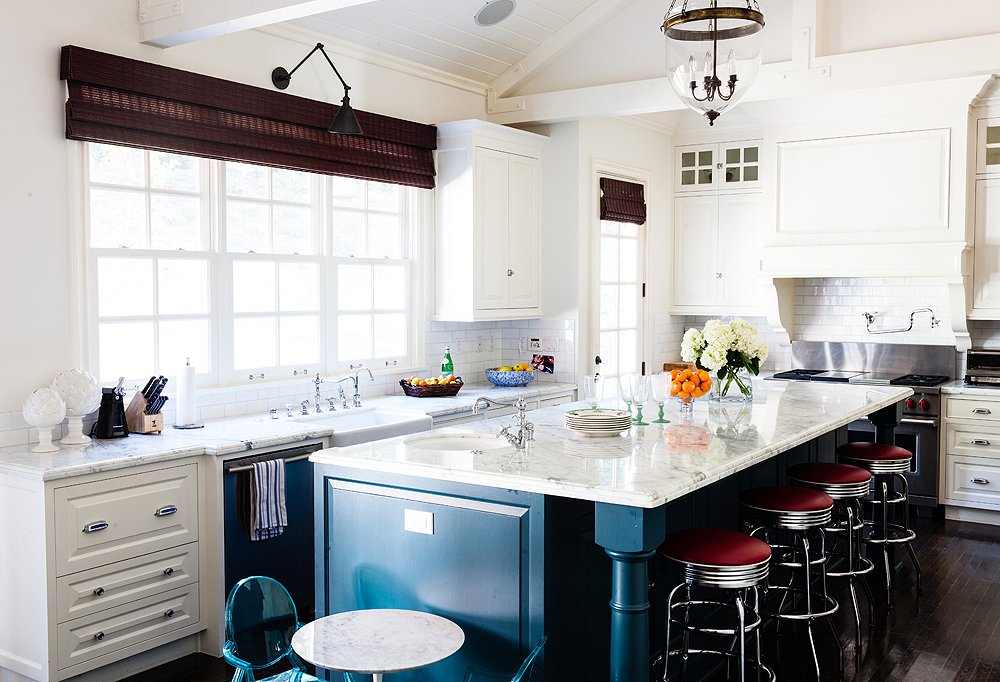 Q: We are updating our '80s condo, and our goal is to keep the breakfast bar/counter as part of the kitchen design. My question is about counter stools: Should we get stools with backs or without to minimize visual clutter?—@rquilan
A: Dear @rquinlan, 
"What it really comes down to is the space and personal preference," said designer Hillary Thomas when I reached her at her offices in San Francisco. "The great news is there are tons of options these days with backs that also just visually go away." For Hillary, use is always the best place to start when weighing the whole back-or-no-back decision. "If your island is your primary place for dining, I would suggest going with a back, simply because it's more comfortable. If you also have a dining table or an eat-in kitchen area, I'd say no back." The room's layout can also be a factor. "Look at whether or not you need to tuck the stools completely under the counter to allow for more walking space," Hillary said. This comment immediately brought to mind my own kitchen island (I went with no back, by the way), where my lightweight stools generally live neatly tucked away, but stand ready for perching at a moment's notice.