Just like fashion, decorating trends come and go. Eye-catching arrangements of plates used to decorate walls is one trend we have to say we're thrilled to see making its way back around. In 2002, Kelly Wearstler singlehandedly inspired countless homeowners to try their hand at the trend when she debuted her stunning plate wall at the Viceroy Santa Monica, but the truth is this is one decorator trick that has been around forever and has gone dormant in recent years. However, after spotting the idea used in homes that featured prominently in recent issues of top shelter magazines, we're officially declaring that plates on the wall are back! So what's different this time around? Keep reading to find out.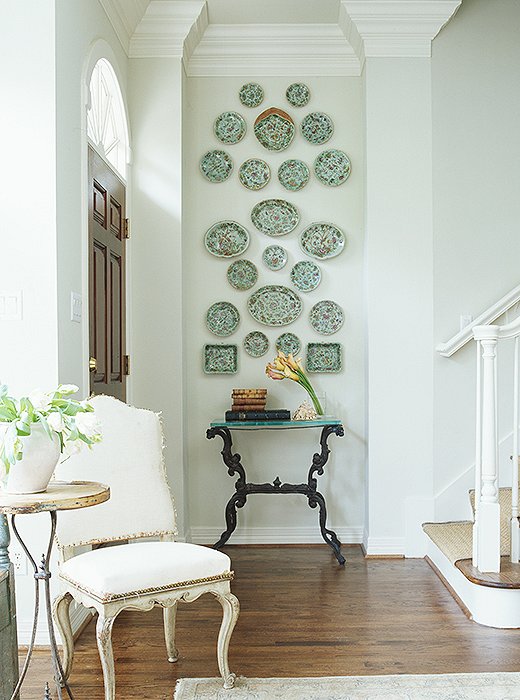 The Mix
Today's incarnation of this trend seems to be leaning a bit more traditional, featuring either full-on sets of formal china, or at the very least plates that are all in the same color family. The vibes is one of understated elegance rather than the bold glamour of stark white silhouettes or rainbow sprays of color.
The Arrangements
Symmetry is the name of the game these days, but from there, all bets are off. An assemblage of different sizes and shapes that climbs the wall or frames a doorway makes for a lively composition.
How to Hang
Disc Hangers are a great option for a clean look, but the traditional wire plate hangers from the local hardware store of course work as well. It just depends the look you're after.