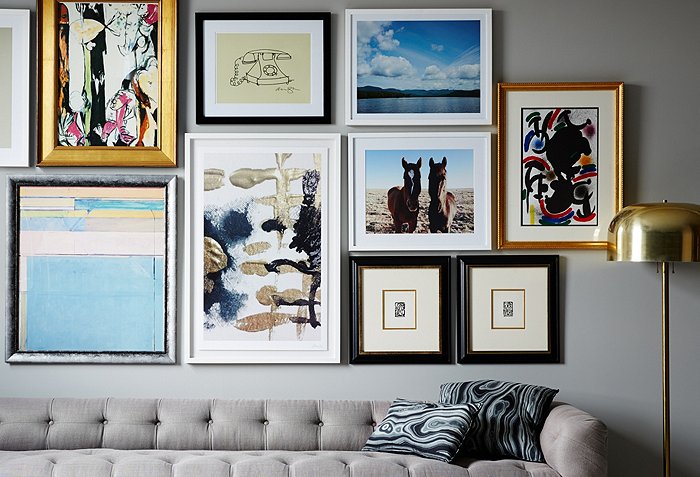 Whether it's anxiety over putting a hole in your wall, commitment phobia, or not knowing how to purchase a piece, there's no denying that art can be intimidating. Rather than dream of what could be, we're here to inspire you to go for it. And remember, when it comes to art, there is only one rule: go for what you love.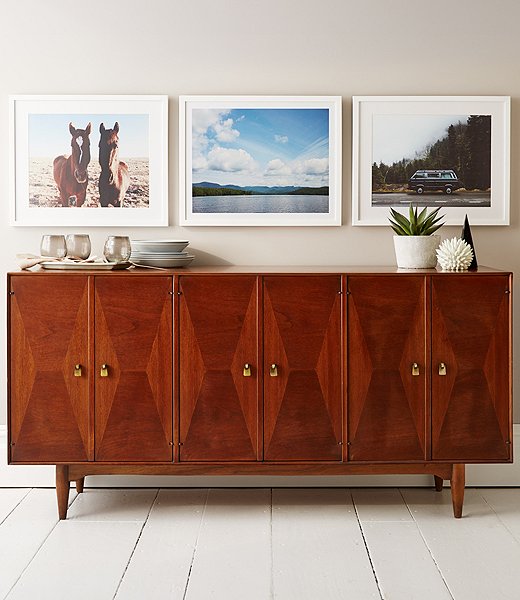 Step 1
Start with the same size photographs. Medium prints work best for this (the longest side should measure between 25 inches and 30 inches.
Step 2
Use a laser level to ensure you hang in a straight line. Rely on measuring tape to evenly space out the works, marking with a pencil not only where your nail should go but also the distance between frames. You want to leave no less than two inches between each photograph.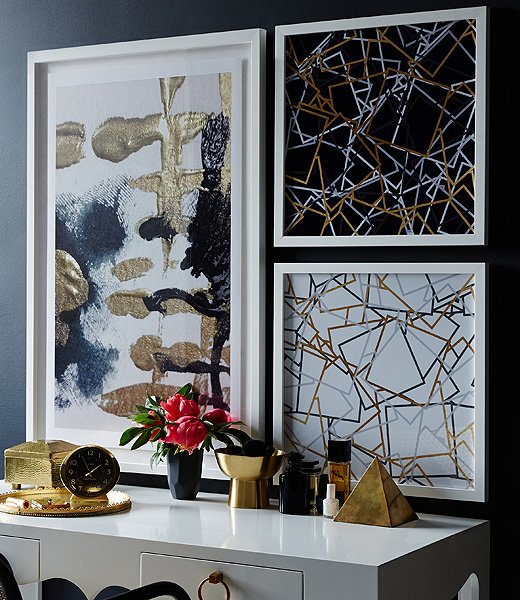 Step 1
Pick a three-color palette. We're loving any combo that incorporates at least one metallic.
Step 2
Start with a large vertical work—the longest side should measure more than 30 inches—and two smaller works that together are nearly equal in length to your larger piece.
Step 3
Use a laser level for accuracy and start hanging from the top down, spacing the large work no less than two inches from the smaller print. The remaining print to display on the lower right should naturally fall into place once the first two are hung. It's totally ok if your vertical spacing is not equal to the horizontal spacing; what matters is that the outer edges of all frames are level.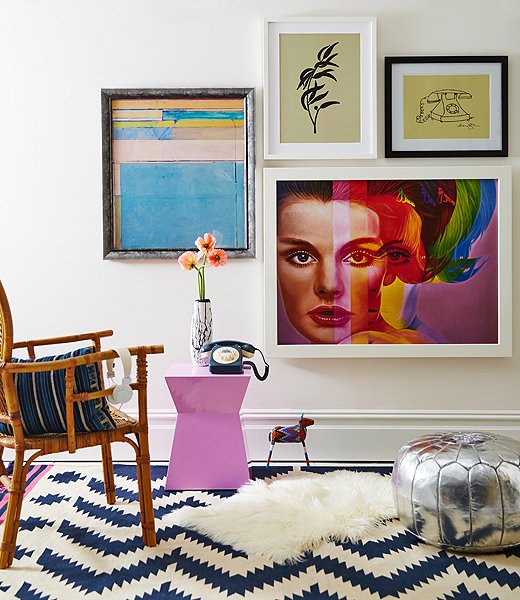 Step 1
Start with whatever you've got making sure at least one work is significantly larger than the rest. An ideal ratio is one large-scale print, 1 medium scale print and two smaller prints.
Step 2
Hang the largest work two feet from the floor and build up and around as you please. Just make sure the prints are placed close together (at least two inches) to appear as a whole, which will mimic that curated gallery look.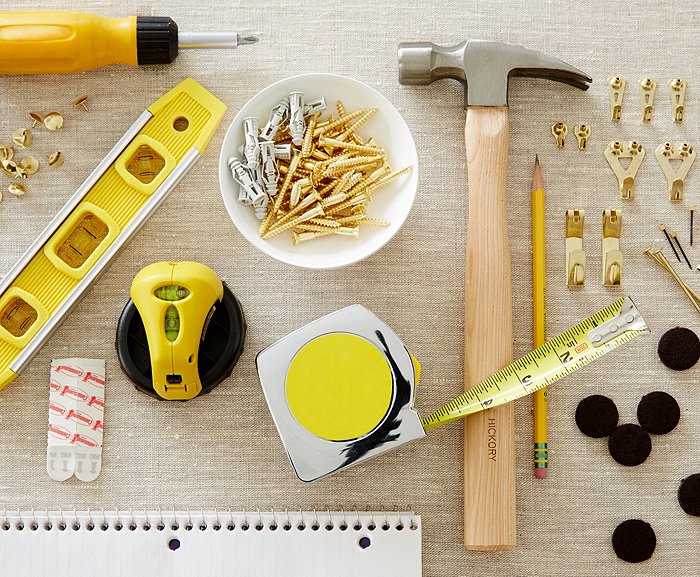 For dense walls with studs you need:
Hammer
Picture Hangers
Traditional or laser level
Measuring tape
Pencil
For drywall (no studs) you need:
Drill
Screws
Anchors
Traditional or laser level
Measuring tape
Pencil