We recently launched an exciting partnership with online interior design platform Decorist to help provide you with the complete package: beautiful decor, inspiration, and design help. Virtual design is an exciting new industry that's growing faster than you can imagine, and there's no doubt it's making gorgeous interiors more accessible and affordable than ever. But how does it work, exactly? We sat down with Decorist CEO and founder Gretchen Hansen to chat about how she sees the industry evolving, what problems it's solving, and more. And while we're at it, she's giving us a little tour of her own San Francisco home, which was designed 100% virtually! Read on.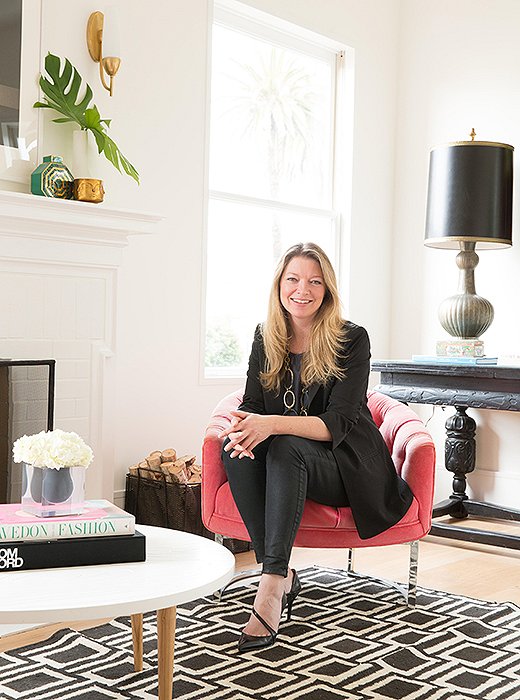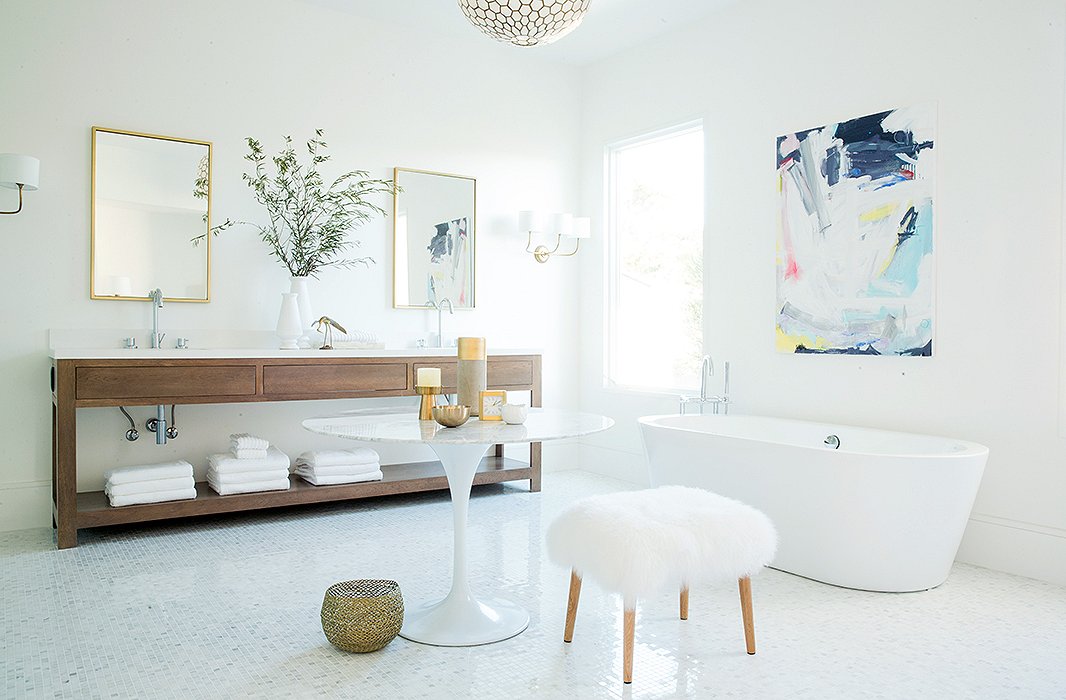 What is Decorist?
"Decorist is a new way to design your home. We provide online interior design services that are very personal, affordable and 100% virtual. It's the easiest way to design a beautiful home."
Can you tell us a little bit about how you got started? 
"Like most women in the U.S., I have always been my own interior designer, because traditional interior design wasn't really within reach. A couple of years ago, my husband and I were remodeling our home in San Francisco, and I stopped by one of my favorite vintage stores. When I walked in the door, I spotted the most amazing chairs—bright pink velvet Milo Baughman '70s lounge chairs that I knew would be perfect in my new home office. When I got them home, they looked terrible! Everything was wrong—the style, color, size, scale. Distraught, I called a designer friend, and she said, 'Send me photos.' Three days later, she showed up to my house with a rug, a table, and a pillow and totally transformed my room. All of a sudden, everything worked and was pulled together and looked amazing. She did it all from photos! I asked her if she could do that for others, design their rooms using just photos, and she said, 'Absolutely,' and Decorist was born!"
What do you think are the most common issues we face when decorating our own homes, and how is Decorist addressing them?
"I think the biggest issue is that people are overwhelmed when it comes to decorating. Many people have a good sense of what they want and their style; it is really hard to cut through all the ideas and products to create the look you want.
"Decorist makes it easy to help you achieve your vision. We know everyone has that folder of magazine tear-outs or saved digital images of their true design dreams. Just send those to our designers, and they will design for you—in your style and budget—and make that dream room you have tucked away in your inspiration folders a reality."
Interior design is a very old-school industry in many ways. What are some of the biggest advances you've seen in design thanks to technology?
"Technology is playing a huge role in the transformation of the interior design industry, and we are really excited to embrace it. Decorist's platform allows designers from all over to work with clients from all over—and that has made interior design accessible to millions. I really love that a famous New York City designer like Celerie Kemble can help someone in Houston design their home, and they don't need a fortune to do that. It's great for both designers and consumers who have longed for professional design help.
"But by far the most exciting technological development in home design is 3D technology. 3D technology [a service Decorist offers] will radically change how we design and shop for our homes in just a few years. Imagine this: I am a designer working with you virtually on your living room, and we create an amazing 3D, photo-realistic model of your room. You see exactly how your room will look, down to how the morning light hits your blue velvet sofa, before you purchase even one item. No guessing, no mistakes, no visits to umpteen stores—just your exact room vision delivered. I truly believe 3D technology like this will replace the old furniture shopping of the past."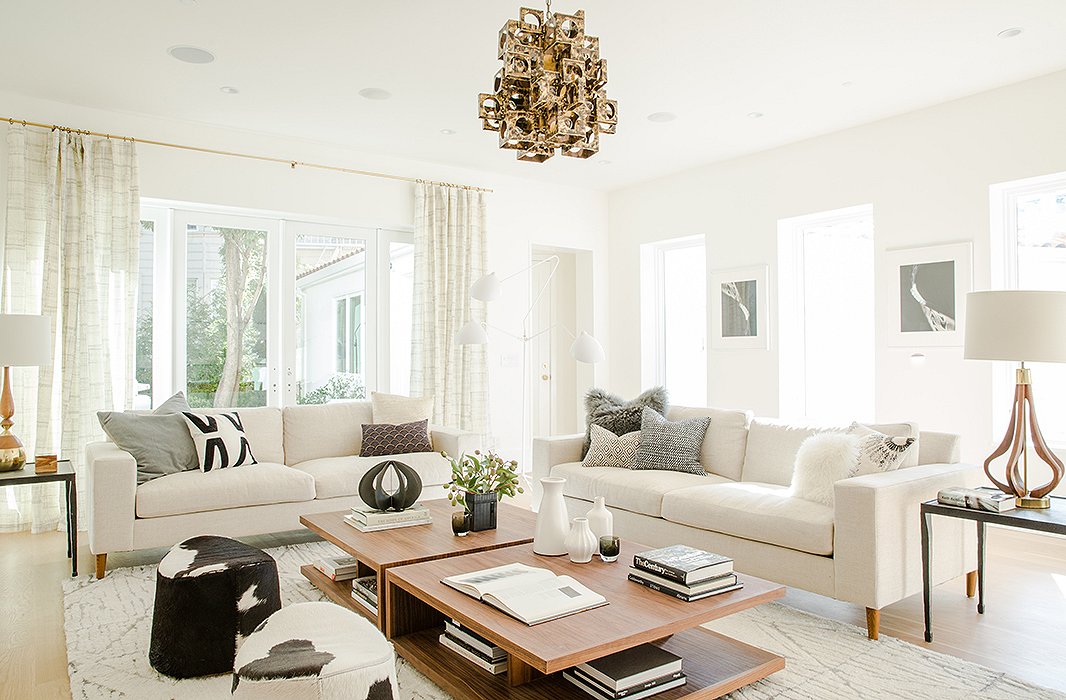 How do you think online interior design services have changed the design industry? Do you think you're competing with traditional interior designers?
"We really don't compete with traditional interior designers; we complement their work, and we see this firsthand every day. We are speaking to a totally new audience that previously has not had access to traditional interior design. We have created a product and platform that allows incredible interior designers to design really efficiently for clients around the country. If you are in Portland, OR, there is little chance you will be able to hire an amazing talent like Will Wick in San Francisco for your home design. With Decorist, whether you are a Classic or Celeb designer, you are accessing a whole new group of clients, and as a consumer, you can hire an incredible array of designers you would never have access to."
Can you tell us a little bit about your customer: Who is she, where is she from, and generally what is she looking for?
"Our customers come from all over the country and world. The diversity in our customer base is really amazing. We have done projects from a showroom in Kuwait done in two days to a home in Japan where we measured everything in tatami mats! The common theme is a desire to have a great-looking home, one that feels pulled together and reflects the customer's unique style."
Do you generally see people making over just one or two rooms, or the whole house? 
"It's a mix. Certainly most people do more than one room, but as you can imagine, there are key life stages like having a baby, starting a new home office, or a kid going off to college that necessitate redoing a one-off room."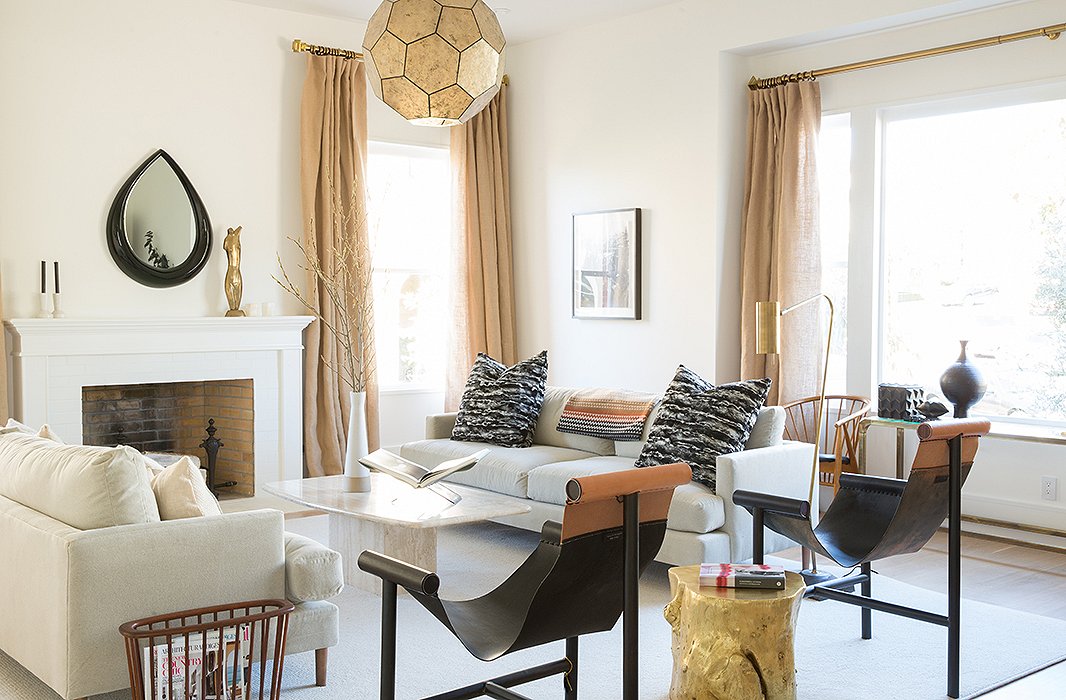 Who are the Decorist designers, and how do you vet them?
"Our designers are part of an elite group, and they feel that. We vet our designers carefully so that they can both design to their standards and offer the best experience to our customers. We make sure our designers have great design experience and are comfortable in the digital world of design. They also have to be product experts—ask any of our designers where to get the best-quality Moroccan rug for the best price, and they will have an immediate answer!
"We have three levels of designers: Classic, Elite, and Celebrity. Classics are amazing designers maybe recently out of school, Elites have five-plus years experience and a built-up portfolio, and Celebrities are well-known designers who appear in premiere design publications around the globe."
How has social media paved the way for online interior design?
"Things like social media have been a huge boon for our industry, because consumers now have such amazing access to incredible design inspiration. I absolutely love how democratized design is now. Traditional interior designers are still totally revered, but there is this undercurrent of people's design that I am obsessed with because I think that is sometimes where big ideas and innovation can come from.
"You see that Instagram can literally create its own design stars almost overnight. Amber Interiors and Justina Blakeney are recent examples of that; we know because we get asked to 'create' their looks all the time! But I also see incredible, iconic talents like Kelly Wearstler—my favorite designer, ever—taking Instagram to a new level with her gorgeous graphic images that are a plateau onto their own."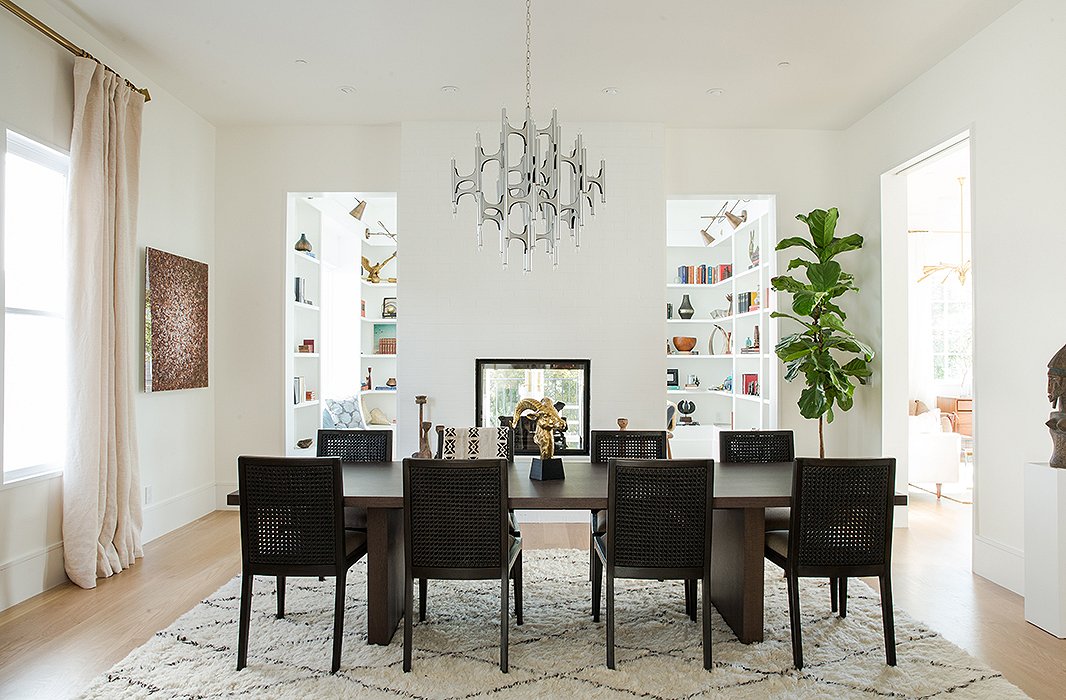 You recently used Decorist to make over your own home, which became the Decorist Showhouse. What did you learn about the process by being your own customer? And did you discover anything about your own personal style?
"Wow—it was such an amazing experience. I really did not know what to expect when we enlisted 10 Decorist designers to create my home, much like a traditional showhouse. This time it was all totally virtual, meaning that for the most part, I never met the designers, and the designers never set foot in the house. For me, it was a big personal milestone, because while I really believed in our product, I hadn't totally 'test-driven' it on a large scale.
"Looking back now, the result was far better than I ever anticipated. When we enlisted Celebrity designers Tamara Honey, 30 Collins, and Will Wick I knew the designs would be great, but I had no idea how much they would reflect my lifestyle, tastes, and vision. I was really dumbfounded by the design and product quality that was all in my budget. To this day, I sit in my kitchen designed by 30 Collins and feel like I am in a magazine. Really, it is that incredible, and every day I get to feel really proud that it's our product! I now so believe anyone can have a beautiful home and get the help they want to make it happen."
Tell us a little about your home. Do you have any favorite moments or pieces?
"Well, I do love my kitchen because not only is it very stylish, but it is also very livable and great to be in. I've realized more than ever that great design is not just about the visual but also about the comfort and day to day—is the space fun to hang out in? Do your guests naturally gravitate to where you want them to?
"I also love my living room because while it is a somewhat formal space, Tamara Honey's design made it a gorgeous, informal, and interesting place to be. Her choice of wood hand chairs juxtaposed with formal English cabinetry is genius, I think. I feel like anything goes in that room, and that makes it really fun and inviting."
What's next for Decorist?
"I think you can expect to see us really pushing the boundaries of developing great designer-client relationships online. We have come so far but want to create even deeper connections with our customers. We will also continue to drive technological advances in visualization. Seeing your home in photo-realistic 3D is such a fantastic experience; we want everyone to be able to do it in short order!"