A designer favorite, silver-screen regular, and luxurious addition to the home, a chaise longue can fit under a window to frame the view, imbue your entryway with purpose, or tuck up against the foot of your bed. Read on for a 101 on chaise types, and see what some of our favorite designers have to say about sitting pretty, chaise-style.
Style Watch: Recamier
Featuring headrests on both ends, this bench-style design was made famous by French socialite Madame Récamier, who was painted reclining on one in 1800. Recamiers are a smart choice for the middle of a room or in front of an architectural detail, since they have no "bad side" or full back to block views or conversation flow.
I like to place them in a spot that's directed toward some kind of view—whether it's a fireplace or out to a beautiful garden—and away from the rest of the furniture in a room. This is what I call the 'escape zone.'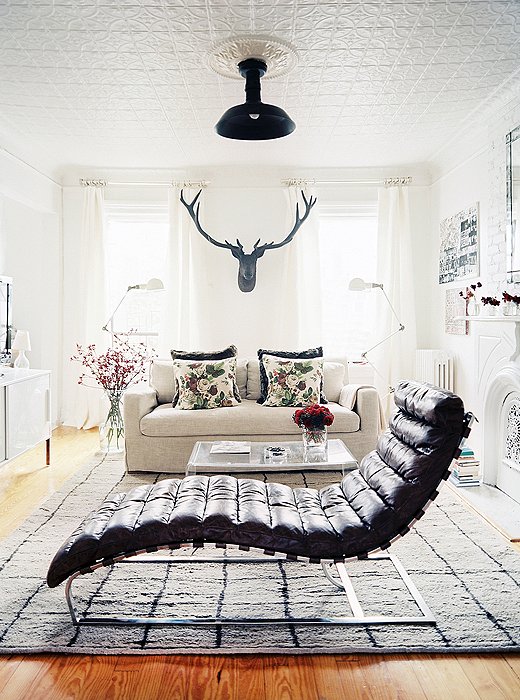 Style Watch: Wave Chaise
Designwise, these run the gamut—some are plush velvet affairs, while others are sleek midcentury numbers in leather and metal. But no matter the material, one thing remains the same: their undulating "S" shape. That and the fact that they effortlessly add a casual-cool vibe to your space.
Style Watch: Méridienne 
This asymmetrical beauty is defined by a headrest at one end that flows into an armrest doubling as a seat back. Their supportive nature makes méridiennes favorites in reading nooks and libraries.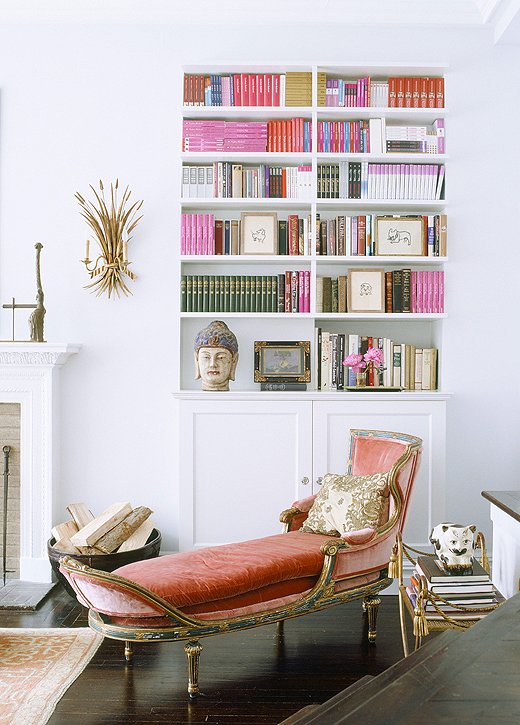 Style Watch: Duchesse
Formal and feminine, this style came to life during France's Regency period of the early 18th century. Characterized by a full back and a partial footrest, the duchesse is perfectly suited for otherwise lonely room corners. A similar design, the duchesse brisée, looks very similar but is broken up into separate pieces: often two chairs and an ottoman.
Chaises can be a great alternative to a bench along a wall or in a hall. Add a small drinks table, and you've just created a real, functional destination in an underutilized space.
Style Watch: Contemporary
Designed with comfort in mind, these modern-day loungers are plush in all the right places and come with armrests (think extra-long armchairs) and without (think lengthy slipper chairs). Add a pillow and a throw, and you've got a designated nap zone.
Chaises are the ultimate lounger for a luxe space. They're wonderfully unexpected at the foot of a bed.