You dropped a bomb on me, baby. That's right, these French-born chests were actually named for their resemblance to those rotund explosives. And we think they're a surefire way to infuse your home with some boom-pow. Read on for all the reasons we love them.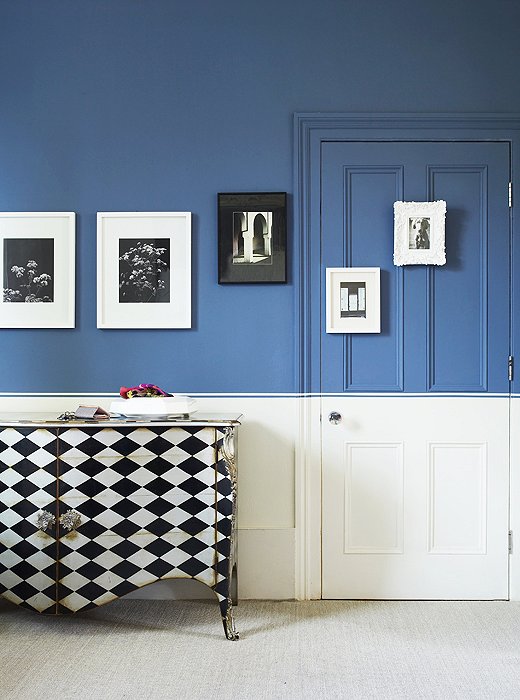 Our favorite designers get all crazy-creative when working with them. 
"Personally I like the mix of geometric and organic things, and I love bombé chests for a bit of curve," says New York City designer Miles Redd, "so if I was using one in, say, the bedroom, I'd definitely stripe the wall behind it."
They make ace accent pieces.
Even the most stately designs, decked out with rich finishes and serious hardware, come off as playful thanks to their I'm-a-little-teapot silhouettes, which means that they make lively additions to rooms that run the style gamut from modern to eclectic.
According to the pros, they only get better with age.
"I collect 18th-century pieces, and bombés exemplify some of the best of the period," says Dallas designer Michelle Nussbaumer of Ceylon et Cie. "I love seeing them highlighted with a large mirror or painting hung above them."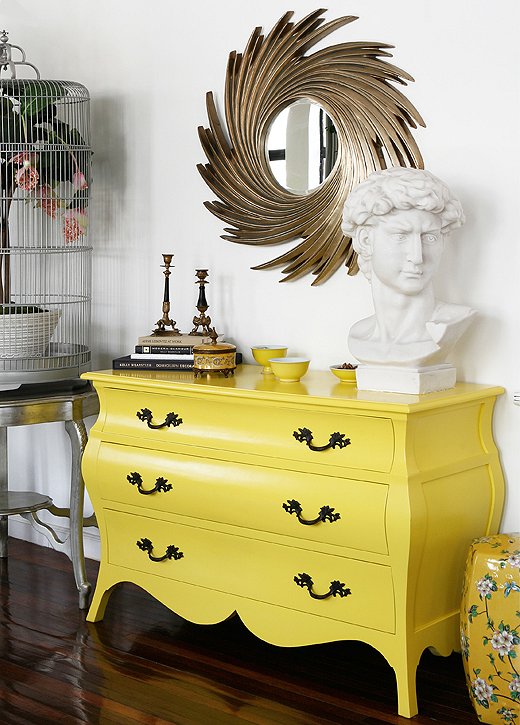 When it comes to color, they say bring on the brights.
Few furnishings wear vibrant shades as well as the bombé, so if your space is in need of a pop of color that's bigger than a pillow but smaller than an entire wall, this is the piece for you.
Excuse our French, but they have a certain je ne sais quoi, don't you think?
Maybe it's because they're curvy in all the right places, but there's something about bombé chests that feels downright decadent in a Marie Antoinette sort of way. Like there should be lace, underpinnings, and ephemera filling the drawers, and stacks of teacakes on top. And, frankly, we love it.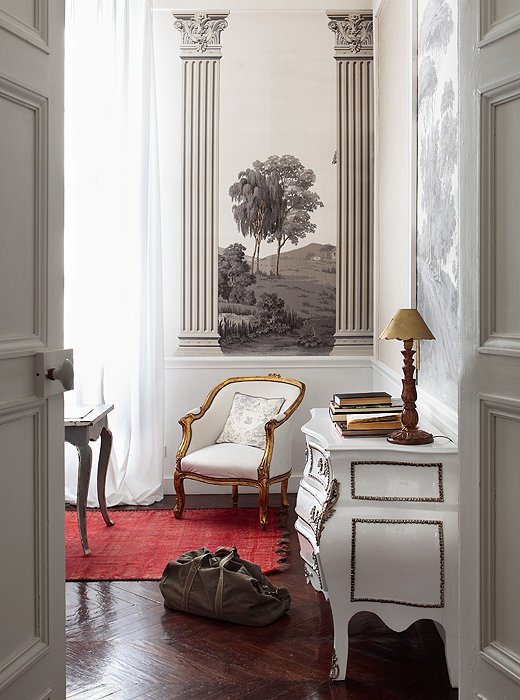 Despite their whimsical airs (see above), they're actually incredibly functional.
Try a bombé chest…
… as a stylish storage solution in your entryway or hall.
… anywhere too narrow for a sideboard or a buffet.
… beside your bed in lieu of a nightstand.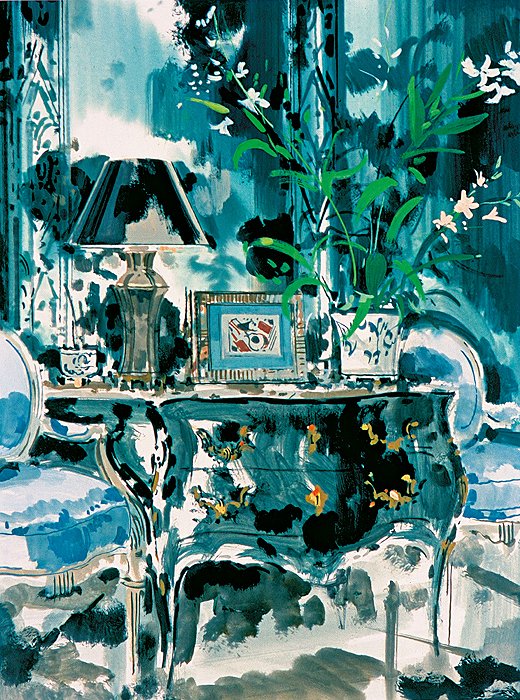 One was lucky enough to get the Jeremiah Goodman treatment.
The preeminent illustrator of interiors captured this beauty in the foyer of the Mexico City apartment of Baron Jay de Leval in 1978. You sure can't beat those moody blues and gracious greens.