Though rooted in medieval times, this simple, stylish table is a natural fit in today's home. The table's earliest versions — wood planks rested on trestles– showed up during the middle ages. Portability was key, since people back then didn't have dedicated dining rooms. Later they morphed into proper tables used in monasteries and then into the gorgeous centerpiece found in the modern home today.
Read on to see why it's time for a trestle.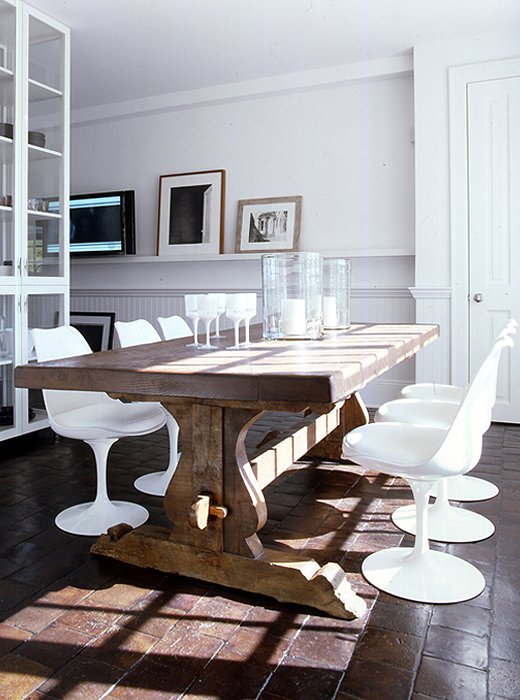 "They're mix masters."
So says New Orleans-based designer and antiques expert Tara Shaw. "They pair perfectly with both traditional and contemporary accents." We love how their sculptural silhouettes riff off übermodern chairs. Seats with a slender profile best balance out the table's heft.
Consider giving one of these chair designs a whirl:
-tulip-esque styles
-industrial Tolix-inspired seats
-sleek Lucite numbers
-minimalist benches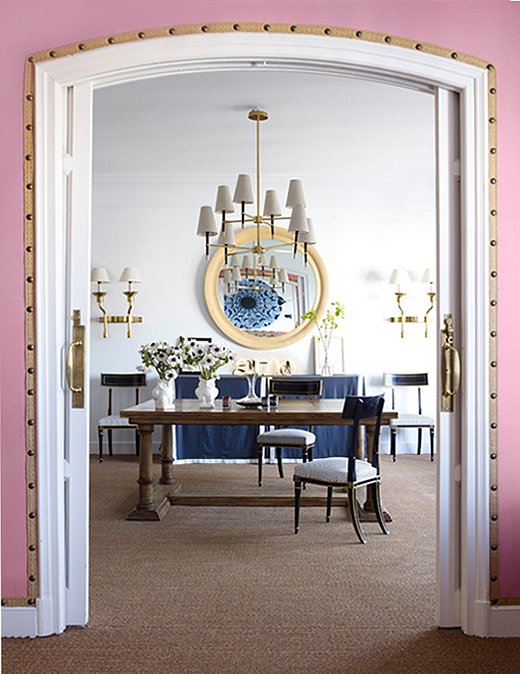 Of course the vintage versions are to die for, but even the new designs have an heirloom quality.
They make us both nostalgic (fond memories of Grandma's house) and forward-thinking (envisioning passing them down to our kids, who will pass them down to their kids). And they're so sturdy, they'll last through the best years of multiple generations.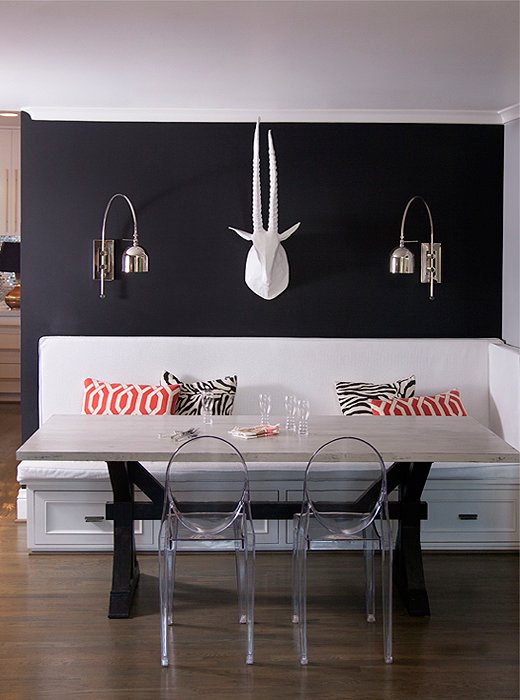 While these tables are long on style, they're often thin enough to tuck into tight quarters.
Sure they make dynamite dining tables, but they can also work in breakfast nooks, as kitchen islands, as sideboard stand-ins, and, if they're low to the ground, as coffee tables.
Maybe it's their history as a spot for medieval feasting…
…but something about them makes us want to throw a party. Think inviting over all your friends and family for a jovial, elbows-on-the-table night of eating, drinking, and merrymaking.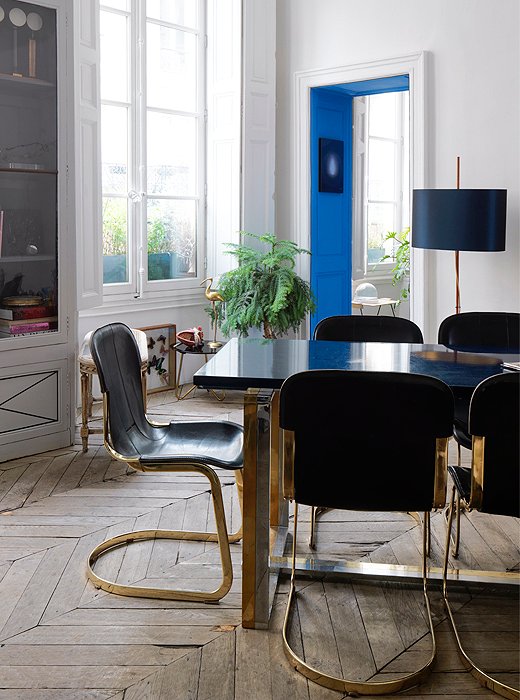 No matter your design style, there's a trestle to match.
Of course they come in well-worn wood perfect for rustic gatherings, but they're also made in of-the-moment materials like brass—perfect for pairing with a set of hot leather chairs—and steel and glass for an industrial-chic vibe.